The Summer 2018 Issue of Green Child Magazine
If you live for the whimsical, warm days of summer, you'll love our new issue!
In our Summer 2018 issue, you'll find healthy recipes, gentle parenting advice, tips for maintaining your holistic health routines while you travel, fun ideas for getting your family outside to enjoy nature, plus our 8th annual Eco Baby Gear Guide.
This year we're delighted to team up with some brilliant experts to bring you an amazing Eco Baby Gear Guide. You'll find top baby gear picks from Babylist, Kaitlyn Kirby of Mini Magazine, Neve Spicer of We The Parents, and the inspiring women behind The Soft Landing. Not only are they familiar with what makes baby products safe, useful, eco-friendly, and time- saving, they are 100% worthy of your trust. That's why we're so thrilled to share their picks in our guide with you.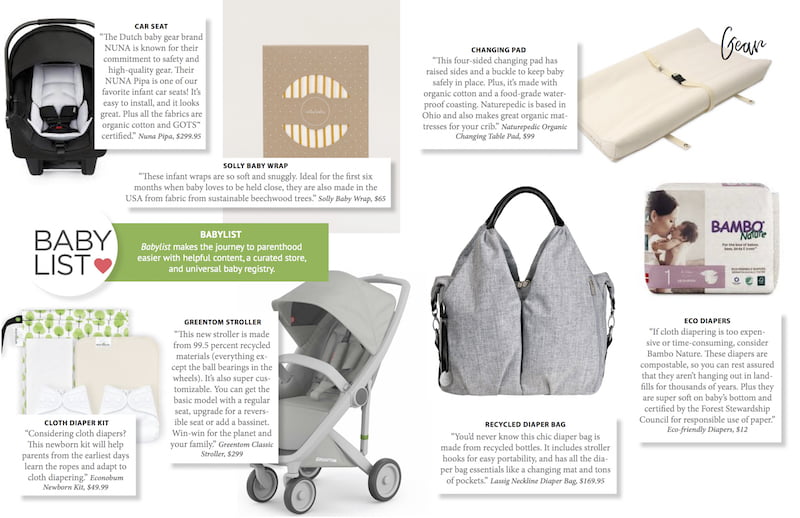 If you're not familiar with blogger Carolina King of Mama Instincts, you'll love getting to know her in our interview on page 30. You'll also learn step-by-step ways to keep your family safe from EMF radiation exposure. Plus you'll find our newest guided meditation script on page 10.
Sandi Schwartz shares how mindful discipline can transform your family… and how to put it into practice.
National Wildlife Federation's naturalist, David Mizejewski, tells us one of the best things a parent can cultivate this Spring is a new wildlife gardener. On page 36 of the issue, he's sharing kid-friendly tips for making your own wildlife garden.
Need a mouth-wateringly fresh summer recipe? Samantha Dawn Gutmanis of My Kitchen Love shares her Summer Tomato Pasta and Mabintu Mustapha of Recipes from a Pantry shares her easy and delicious veggie egg cups. And you can enjoy the benefits of einkorn flour with more recipes from our friends at Jovial Foods.
Be sure to get your free subscription to Green Child, so you never miss an issue.
As always, we love to hear your thoughts. Ease into the conversation and share your thoughts on your platform of choice. Here's where you'll find us on Facebook, Instagram, Twitter, or Pinterest.
And don't forget to share our Summer 2018 issue with your friends. It's free, as always and sharing is caring.