Transforming Food Deserts to Make Healthier Food Accessible to Everyone
In this Naptime Activism column, you'll learn how you can take action on food deserts and help make healthy food accessible to people across all walks of life.
Approximately 23.5 million people in the US live in food deserts, where access to healthy food, like fruits and vegetables, is limited, nonexistent, or unaffordable. The USDA has identified more than 6,500 food deserts in the United States.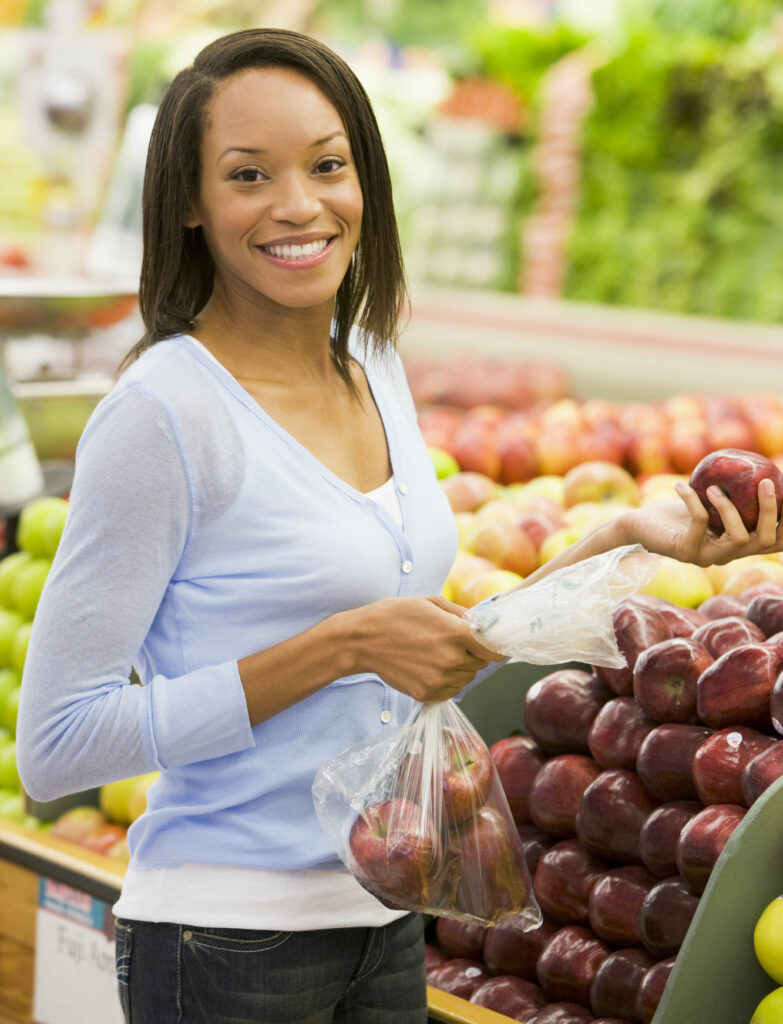 People who live in food deserts are isolated from grocery stores so they tend to shop at convenience stores, fast-food restaurants, corner delis and liquor stores, where the available food is high in fat, sugar and salt.
Food deserts are considered a form of food apartheid because 80% are in poor neighborhoods, especially communities of color.
According to the Food Empowerment Project, wealthy neighborhoods have three times as many supermarkets as poor neighborhoods, white neighborhoods have four times as many supermarkets as do predominantly black ones, and grocery stores in African-American communities are smaller and offer less selection.
For those with a car, driving to a grocery store may be no problem, but 2.3 million people live more than one mile away from a supermarket and do not own a car. They are dependent on walking, carpools, buses, and bikes. One food desert resident reports that a trip to the grocery store takes 40 minutes each way on the bus, followed by a walk home carrying several grocery bags.
Food deserts are the byproduct of housing segregation, which underpins many of our racial inequities. Local, state and federal governments perpetuated housing segregation until it was prohibited by executive order in 1962. Today, one third of black US city dwellers live in hyper-segregated areas and the degree to which blacks and whites are separated from each other has hardly changed since 1970.
In the face of this institutional racism, what can be done to increase access to healthy food for people who live in food deserts?
We can start by identifying the food deserts in our communities and asking our city council members and state legislators what is being done to ensure healthy food for all of us.
7 WAYS TO HELP FOOD DESERTS BLOSSOM
If this is a cause that interests you, here are steps you can take. Be sure to involve others to widen your impact.
Start a cooperative buying club with friends and relatives.
Aim for seven to 10 households. Buy food in bulk and distribute among club members. Small Footprint Family has how-to tips and a list of wholesale vendors.

Create or attract a farmers' market.
Make sure the market accepts food assistance cards and locate it near a bus stop, where people are already. La Donna Redmond developed a farmers' market on the Westside of Chicago to improve the food system process and to build connections with African-American farmers. Farmers' markets in food deserts not only increase the availability of healthy food but also decrease overall grocery prices in the neighborhood.
Support black farmers.
On a national level, the courts have found that the USDA discriminates against black farmers because they have persistently been denied farm subsidies, government loans, emergency or disaster assistance and other aid. Some USDA employees have actively blocked aid to black farmers and the Government Accounting Office has sharply criticized the agency's handling of discrimination complaints. The National Black Farmers Association advocates for the civil rights of black farmers and secures food sovereignty by strengthening connections between farmers and consumers.

Finance and fund black-owned local grocery stores and local food co-ops.
Active discrimination toward black businesses continues amidst a history of discrimination in funding and investment. Fewer than 10 black-owned supermarkets remain today across the entire country. In Detroit, a city that's 85% African-American, there are no black-owned grocery stores. One solution—used successfully by the People's Community Market in Oakland— is to fund local grocery stores by selling shares directly to the public. In California, Fresh Works, a public-private partnership, provides loans and grants to grocers in underserved neighborhoods.

Encourage local bodegas and corner delis to stock healthy food.
The Urban Food Project in Birmingham, Alabama has launched the Farm to Corner Store Initiative to help store owners within underserved communities buy, merchandise, and sell fresh and local produce. In 2004, the Food Trust piloted the Healthy Corner Store Initiative to increase the availability and awareness of healthy foods in corner stores in Philadelphia.

Develop mobile grocery stores.
MoGro is a nonprofit mobile grocery project in northern New Mexico that is committed to providing healthy food. It offers weekly bags of fresh, mostly local, fruits, vegetables and grocery items available for pickup at various locations and on a sliding scale. Weekly shares range from $10 to $30 and they accept EBT cards. The Corner Market, a 24-foot mobile grocery truck equipped with freezers of meat, dairy products and fresh produce, serves rural communities and food deserts in the Birmingham, Alabama area.

Grow your own food.
In containers, in your yard, on your roof, or as part of a community garden, get as many people as possible to grow food. According to a research study, community gardening programs can reduce food insecurity, improve dietary intake, and strengthen family relationships.