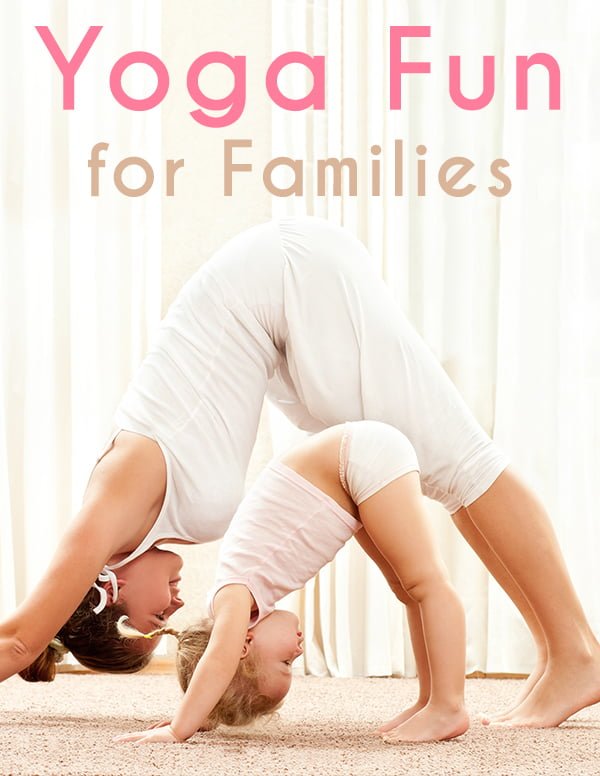 Yoga is one of the few practices one can cultivate and refine over a lifetime. It is possible for an individual to begin their yoga journey in-utero – through their mother's prenatal practice – and continue their experience as an infant, toddler, child, teen, and into adulthood. Yoga is always relevant. This lovely practice has something to offer people of all ages and abilities; through the connection of mind, breath, and body.
Whether you are a seasoned practitioner or are completely "green," yoga meets your mind and body in the present moment. Yoga is now. There is no better time to begin, and what could be sweeter than establishing a home practice with your family.
Jessica Rosenberg, creator of the Adventures of Super Stretch Kids Yoga Program, offers her insight on how readers can build a family practice in their homes. Jes is a 500 Hr RYT, Registered Yoga Teacher and Registered Yoga school.
Why is yoga beneficial for people of all ages?
Jes: Yoga is an amazing discipline based on breath and movement that teaches the 'Golden Rules' on how to be a good, compassionate human being. What I appreciate about yoga is that it teaches positive coping skills through body awareness on how to create balance in our overtaxing, stressful, busy world. One learns how to still the mind, tune in and reconnect. When challenging situations arise, we let go of stress and are able to be more proactive. We can enjoy the present moment. That is the gift of yoga!
Is this why you created The Adventures of Super Stretch?
Jes: Yes, I believe that everyone has the ability to be a better person when they have balance in their lives. They smile more often, they eat healthier, can even have the potential to cure their chronic illnesses, they are a better friends, parents, co-workers, etc. This in turn affects every person you come into contact with. It's a domino effect! The positive effects of yoga can elevate and inspire the world.
Why do yoga as a family?
Jes: Yoga creates connections. It is a time for bonding. It makes fitness fun, playful, and teaches wonderful lessons to children. For example, we teach a kids class we like to say in Tree Pose, "Like a tree, people are happier & healthier if they feel sturdy, grounded and flexible." The nurturing power of breath and movement offers us a strong foundation like the support of your family.
What are some accessible ways to begin a family home practice?
Jes: There are so many wonderful opportunities and possibilities. Here are just a couple using Adventures of Super Stretch Tools:
1. Pick a Flash Card at breakfast and do as a family to 'jump start' the day.
2. Do a breathing exercise from the Flash Cards after lunch to get a little pick me up.
3. Read a Yoga Book at your child's school after lunch.
4. Use the Relaxation CD and listen to one of the visualizations for a good nights sleep.
How can this home practice evolve over time?
Jes: Over time the practice evolves and progresses into a lifestyle. Children will want to do a whole class and not just a couple of minutes of yoga. Give it time, don't force, do the best you can and their passion for movement and breathing exercises will evolve organically.
Do you have creative props families can use?
Jes: Just a smile! You don't need a specific type of clothing, mat or a particular prop. What you really need is an open mind and space to move around in. And if there is resistance, the FREE app is always a place to start. It teaches kids (and adults) through cartoons and live action how to do a yoga pose and explains in a fun, simple way the benefits of the yoga pose.
What are some poses parents and children can do together?
Jes: Cat and Cow, Tree, Down Dog – really every pose parents and children can do together! I really like 'Rock in a River'. In this pose the child sits on the parent's lap. They are both in Lotus Flower Pose and they take deep breaths together just letting the current of life roll on by. This is a super way to create peace when a child is really rambunctious.
How can people become kids yoga teachers and share the Adventures of Super Stretch?
Jes: Contact The Adventures of Super Stretch and we can send you information on how to set up a training in your neighborhood!
Useful Links

Latest posts by Anne Johnson
(see all)