By Nancy Massotto, Founder & Executive Director of the Holistic Moms Network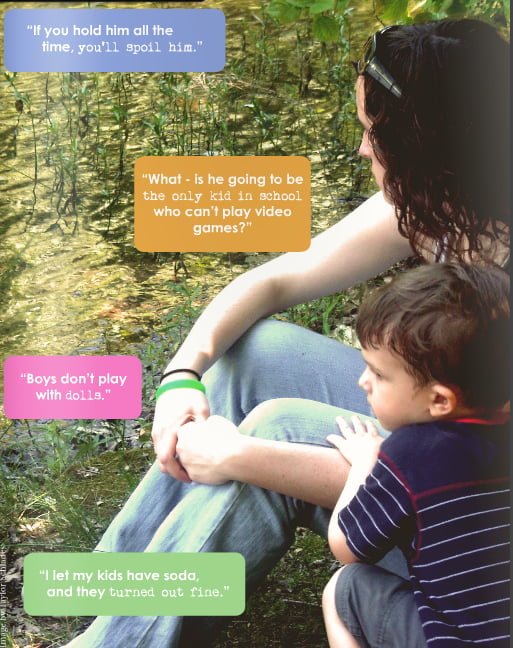 The journey to motherhood begins with a thousand choices. Once you become a parent, it seems that every topic – from what to eat to how to discipline your little one – is open season.
And, if you decide to venture down a less traditional, holistic path and seek out natural, integrative therapies or healthy lifestyle options… the more the challenge and unwelcome advice increase exponentially.
Whether you're opting for a natural childbirth, choosing homeopathic remedies for your kids, or seeking out organic produce at a local farmer's market, you will suddenly discover that "non-mainstream" choices can cast you as a rebel in the parenting world.
Even family members and friends may question and criticize your choices, making the motherhood journey all the more challenging.
What to do?
Try these six simple steps to navigating your holistic parenting journey in the face of naysayers.
1. Be informed. Living consciously is a journey. Our high-tech world gives us easy access to a wide range of information on natural and holistic choices, as well as the impact of our decisions. Be educated about your choices and their impact.  Knowing all of your options is the key to successful parenting.  
2. Educate (without being a naysayer yourself). Resist the temptation to simply roll your eyes when you are reproached by your well-meaning mother-in-law who loves the mantra, "Well, we all turned out fine." Take the opportunity to explain why you have made a natural choice for your family. Try something like, "We painted the baby's room with low-VOC paints because we are concerned about the chemicals in other brands." Introducing your knowledge may provide an opportunity to raise awareness, even if your mother-in-law isn't about to run out to the local green design store.
3. Give hands-on experiences. Invite friends or family members over for a healthy meal made from the fresh produce that you picked up at the farmer's market.  Invite people into your organic garden or give eco-conscious gifts for special occasions. Being able to touch, taste, or feel something "alternative" and realize that it is not as strange as expected can really impact someone's perspective.
4. Walk the talk.  Your most powerful impact is living by example. People will come to you to find out why you have so much energy, how your children always seem to avoid the latest bug going around school, or why your cooking tastes so great. Use these opportunities to explain your choices and to be a real life example.
5. Make peace with knowing that some people will never change. No matter how passionate you are about living a healthy lifestyle, some friends and family members are happy to continue their own journey. Respect that everyone has to choose their own path and delight in the diversity of their experiences. Showing tolerance will also be mirrored back to you.
6. Find your tribe. No matter how hard you try, there are times you may be frustrated or feel alone because of the healthy options that you have chosen for your family. Seek out the friendship of other health- or eco-conscious parents who understand your lifestyle and who can commiserate with you. Surrounding yourself with like-minded parents will be empowering and freeing!
During October, we celebrate Holistic Living Month and I hope you'll take the opportunity to connect with us – whether you can make it to our 9th Annual Natural Living Conference in Chicago, connect with a local chapter, or join us online for one of our many events scheduled throughout the month – we'd love to meet you!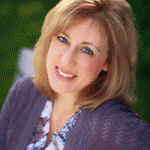 Nancy Massotto is the Founder and Executive Director of the Holistic Moms Network and mother to two boys. She founded the Holistic Moms Network to meet other parents who shared her passions for living healthy and living sustainably, and to help raise awareness about natural living options.
Before becoming a mom, she completed three graduate degrees, including a Ph.D. in political science, specializing in gender studies and feminist theory and spent several years working for non-profit research institutes, including the Women's Research and Education Institute and the International Center for Research on Women.