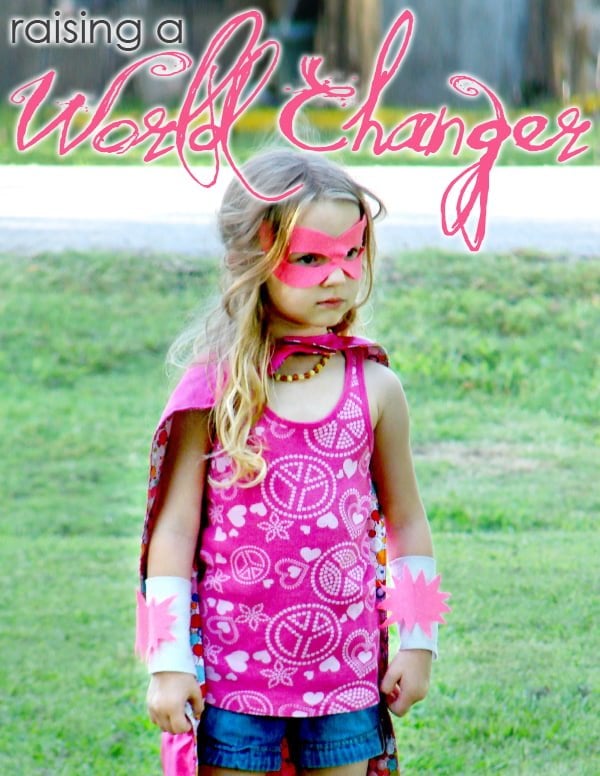 Raising a world changer is no easy task.
As you guide your child with strong, healthy values, keep in mind that being an intentional parent produces a great outcome.
Have you heard of the principle of planting and harvesting? Seeds in a garden will only grow into a plentiful harvest if you water, care for and protect them.
The same principles apply to raising kids. What you put into raising, imparting and guiding your child in the present, will harvest a strong, forward-thinking world changer later.
Apply these five keys to your child's world… and watch her grow.
STUDY YOUR CHILD – As the parent of a world-changer child, you must start with a vision. What are your child's natural gifts? What are their interests?
Sit down with each child in your household and ask them what they believe their gifts are. Find out how they want to use them to bring change into the world?
HAVE A STRATEGIC PLAN – Now that you have identified a few of your child's gifts, talents and interests, put those gifts into practice. Set goals and a purpose with a desired outcome to keep the family on track.
If your son loves animals, think of ways this passion can make a difference. Depending on the age of your child, volunteer at an animal shelter or dog-sit for a friend.
If reading is your child's interest, bring her to read to seniors at a retirement community. It's a great way to serve happiness and impact someone's life for the better.
BE CONSISTENT – Consistency requires commitment and discipline. Consistency is the glue that holds your child's strategic plan together.
If you are wishy-washy or don't follow through, they'll follow suit. Be intentional and have integrity with what you set out to do, so that you can be sure to keep your commitment.
ALLOW ROOM FOR EXPLORING – Experience is the best teacher! When we create the space for our child to explore, learning and development takes place at any age. A child who explores her ideas, thoughts and beliefs through action gains the freedom to engage with others on a deeper level.
Exploring helps us to discover who we are, what we like and what we don't. Can you imagine creating an environment for your children where "failure" is embraced? What a wonderful gift to give your child.
BE YOUR CHILD'S CHEERLEADER – Your words hold power and your position has long-lasting influence. Make the decision to support and encourage your child throughout the trials and tribulations of parenthood.
Be careful with your words; choose them wisely. Be a parent she can trust with her innermost secrets and fears. If your child trusts you, you'll gain access to walking with them along their journey to changing the world!
Photo: Green Child Kinsley calls herself an "Earth-destroyer Watcher" and says it's her job to make sure people aren't doing "mean things to my habitat."
Christy Little Jones is a national speaker who encourages and equips women to be authentic, discover their identity, embrace their power and influence and develop the integrity to live what they believe.
Latest posts by Christy Little Jones (see all)