The Spring 2017 issue of Green Child is here!
You'll find natural parenting advice for all ages & stages… from handling baby's first fever to creating a safe environment for your preschooler's roughhousing to helping set rules for your teen's first cell phone. You'll also find healthy recipes, a peek at our favorite books in Look Listen Read, and this issue's Guided Relaxation script.
And it's hard to believe, but this issue marks our 7th annual Eco Baby Gear Guide. You'll find our top picks for safe & healthy items – from innovative to the classics.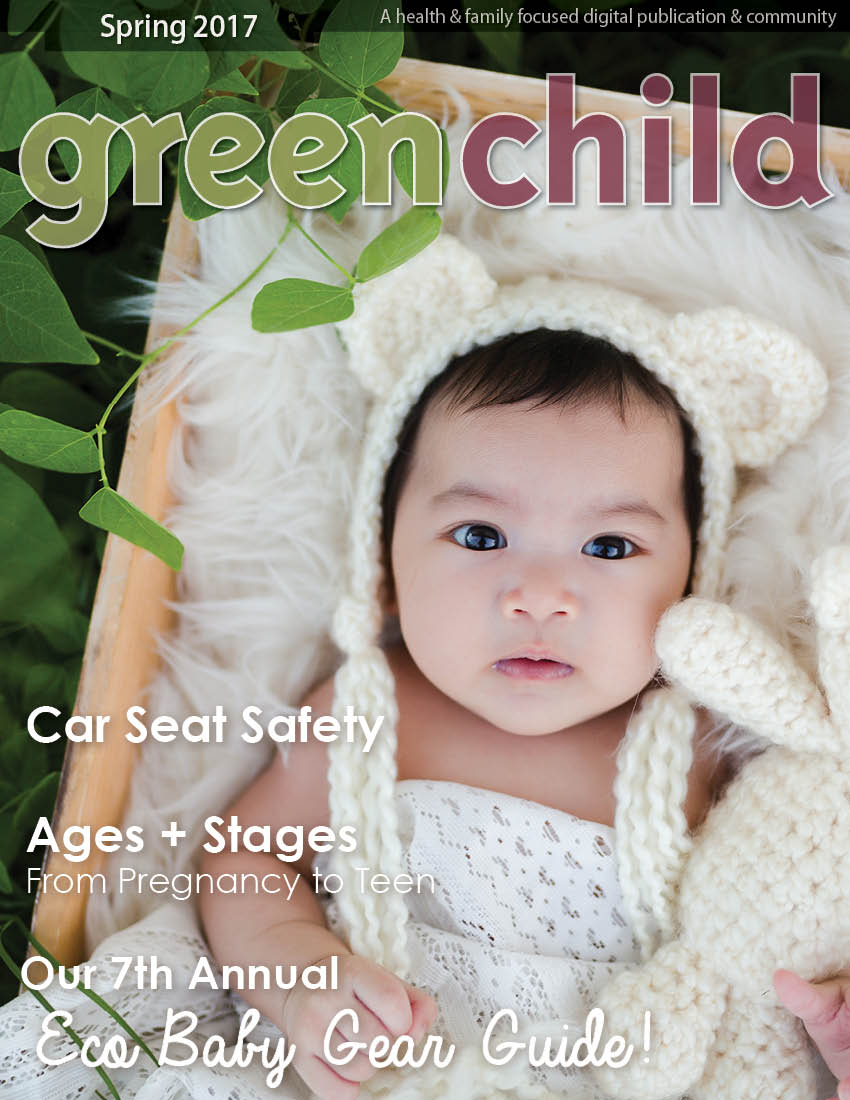 Be sure to grab your FREE subscription to Green Child Magazine. As always, we love to hear what you think. Jump into the conversation and share your thoughts on Twitter, Facebook, Instagram or Pinterest.

Since 2010, Green Child has published a digital magazine devoted to natural parenting and conscious living. Hailed as "good for a green mama's soul," Green Child has grown into a resource valued by parents who care about bringing simplicity, compassion, social responsibility, and instinctual intelligence back to parenting.

Latest posts by Green Child Magazine (see all)