Find everything you need for a healthy pregnancy, natural birth, and fourth trimester in our annual Pregnancy & Birth issue.
Your favorite, trusted contributors are sharing advice on everything from encouraging your child through a new sibling transition and reading to your unborn baby to breastfeeding myths and avoiding anxiety during pregnancy.
In our pregnancy & birth magazine issue, you'll also find a guide to safely using herbs during pregnancy, our list of must-have items for the expecting mom, plus delicious seasonal recipes!  Mother of six and breastfeeding advocate, Jessica Martin-Weber, shares her struggle with Hyperemesis Gravidarum and her journey through motherhood.
And plan to curl up with a warm cup of tea and enjoy the inspiring birth stories courtesy of Birth Without Fear.
Each year our natural Pregnancy & Birth magazine issue brings thousands of new readers to our community. If this is your first time reading Green Child… welcome! We're certain you'll find something here that resonates with you, no matter where you are along the path to natural living.
For many women, pregnancy is the springboard into a healthier lifestyle. Suddenly, you're caring for someone in addition to yourself, and you become even more conscious of what you put on and in your body. It's one of the first steps in a lifetime of loving and protecting this gift of life.
Since 2010, we've been honored to serve as a parenting roadmap for families just like yours… sharing support and advice, and encouraging you to develop your "mama's sixth sense" and always trust your instincts. Along the way, we've evolved into an active community of more than 100,000 members.
One last thing – don't ever feel like you're not "green" enough to be here. We truly believe sustainable living and natural parenting is a worthy pursuit, but we live in the real world. Some days there will be a neon green birthday cupcake, a Made in China cheap plastic toy, or a fast food burrito… and guess what? On those crazy days, we'll choose sanity and simplicity over green guilt in a heartbeat.
As always, we love to hear what you think. Join the conversation and share your thoughts on Twitter, Facebook, Instagram or Pinterest.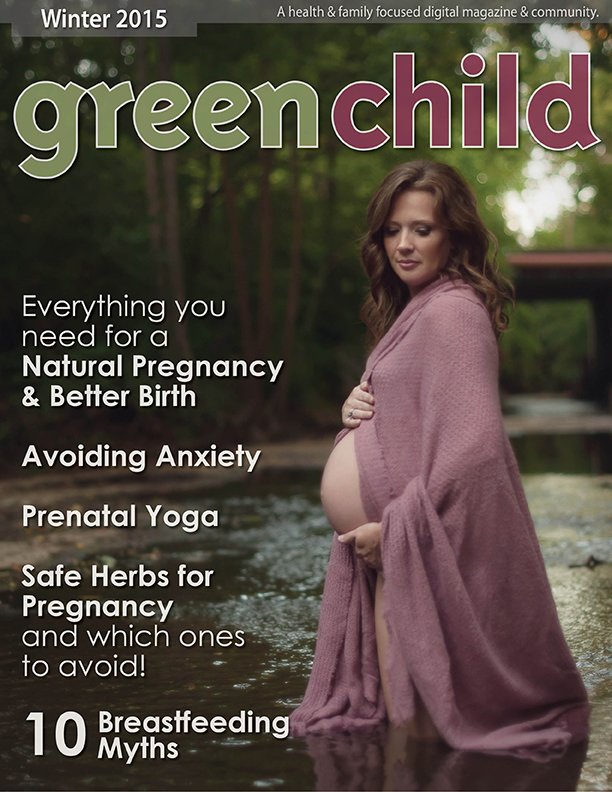 Latest posts by Green Child Magazine
(see all)