Babywearing Giveaway: Win this organic cotton wrap from Oscha Slings
Our readers always love a babywearing giveaway! We're delighted to offer you the chance to win this gorgeous organic cotton baby wrap from Oscha.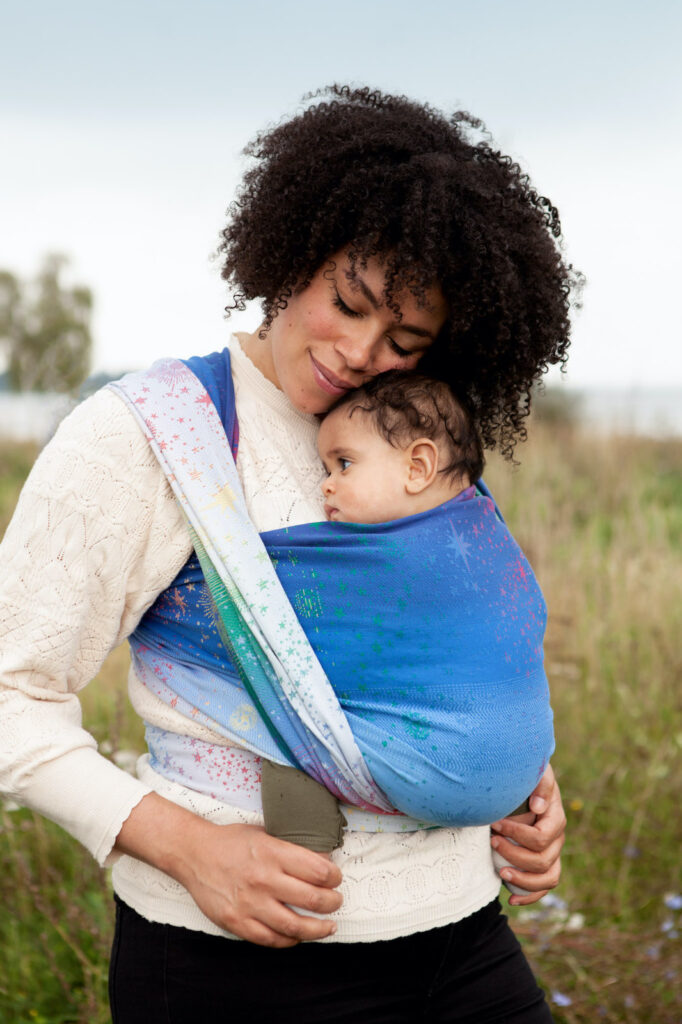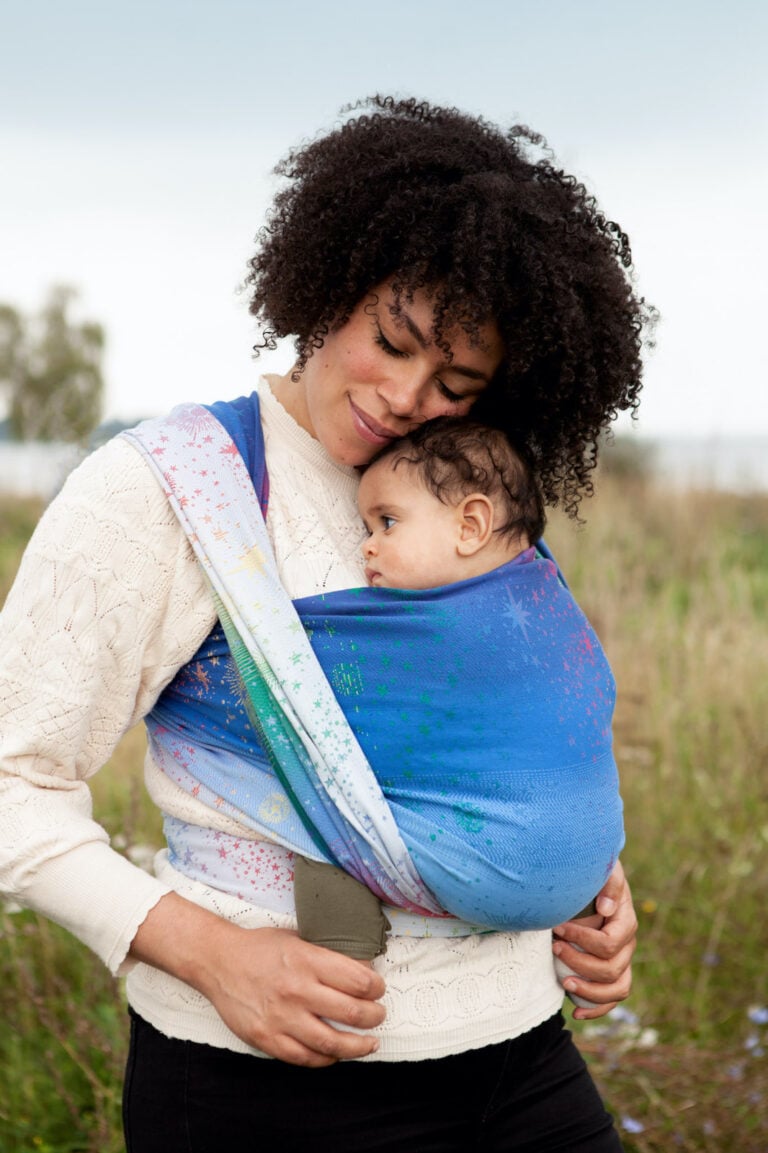 All About Oscha Slings
Oscha's baby carriers are made with luxurious, heirloom quality fabrics. And not only are they beautiful, but these one-of-a-kind designs are also ethically and sustainably made.
Made from 100% organic cotton vegan fabric, this beautiful Constellation Tonic Baby Wrap is super soft and cushy. It's a great wrap beginners and more experienced babywearers. It is soft enough for use with newborns, yet offers a delicate strength providing supportive carries right through toddlerhood.
How to Enter this Babywearing Giveaway
Oscha slings are known for their unique designs and stunning colors, and the Constellation Tonic is no exception! This gorgeous wrap features a beautiful rainbow and star pattern. It retails for $132.
For your chance to win our latest babywearing giveaway, enter via the form below. All it takes is your email address!
The size 6 (shown here) is the most popular size and will give you plenty of variety in carries that you can try out – visit Oscha's YouTube channel to learn how.
Babywearing is one simple way to bond with your baby every day. Baby slings and wraps can help a little one bond with their parents by gaining a sense of security and comfort. And whether with a woven wrap, ring sling, or structured carrier, the closeness of babywearing offers many benefits.
Babywearing can help reduce crying and symptoms of colic and reflux. It can also encourage positive brain development through constant positive touch and interaction.
Babywearing can enhance healthy hip and spine development. Plus it reduces the chances of flat head syndrome. A baby can also better develop their core muscles while in a sling or wrap. Plus babywearing offers temperature regulation benefits and kangaroo care opportunities for premature babies.