Cantaloupe Raspberry Granita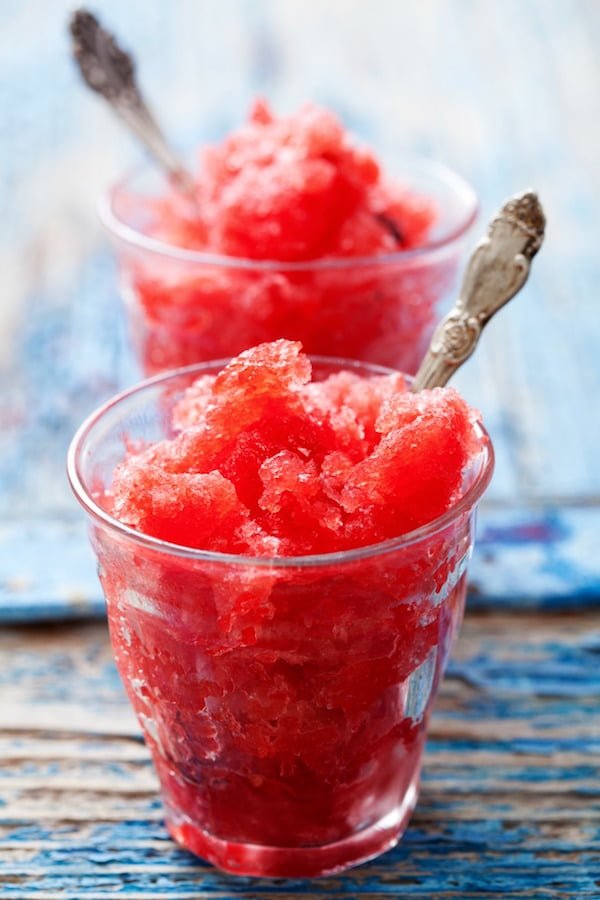 Melons are beautiful this time of year. Just scoop out the seeds, slice, and hand over to the kids!
Berries are sweet and just the right size for little hands. A cup of fresh raspberries contains about 1.5 grams of protein and 8 grams of dietary fiber.
Cantaloupe and raspberries are my kids' favorites, but for this recipe you can use whatever you find at your market in season.
Blending these two fruits to make a refreshing ice cold treat is the perfect afternoon or after dinner treat on a hot day.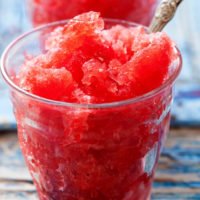 Ingredients
1/3

cup

raw sugar or sweetner of your choice

3

Tbsp.

water

4

cups

cantaloupe

1

cup

raspberries

2

Tbsp.

lime juice

Zest from one lime
Instructions
Puree melon and berries in blender until completely liquid.

Combine sugar and water in small pot on stove. Heat until sugar dissolved completely in water.

Add sugar water to melon berry puree and blend.

Pour mixture into 13 x 9 glass baking dish. Place on flat surface in freezer.

Every 30 minutes, take fork and scrape the bottom of the dish for approximately 3 hours. 3 hours sounds like a long time but it is easy to do. Let the kids help with this step! This prevents large ice crystals from forming.

When the granita is icy but not frozen hard, take out and scoop into bowls.

Enjoy immediately!