Make-Ahead Breakfast: Crustless Spinach Quiche Squares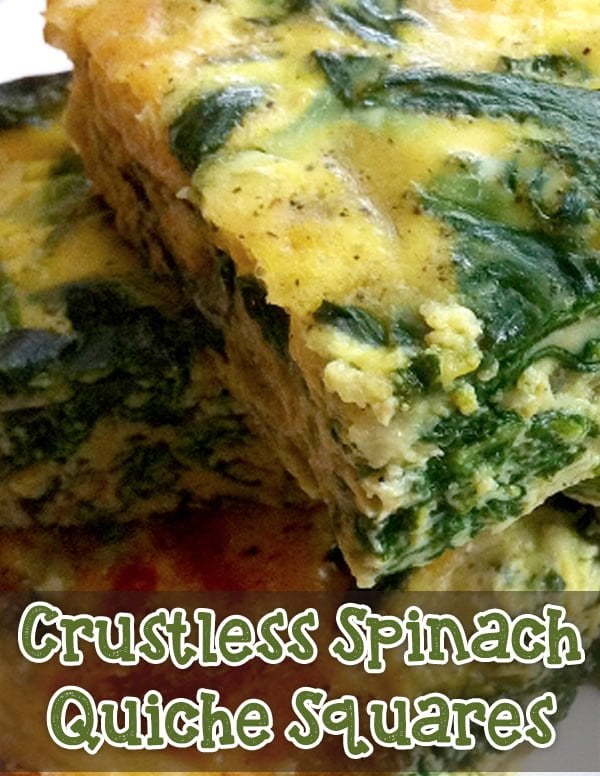 We love make-ahead breakfast ideas, and these cheesy spinach quiche squares fit the bill. Adding spinach to your smoothie or eggs are some of the easiest (and tastiest) ways to get your greens in at breakfast.
And somehow, squares are always an easier sell than actual quiche when it comes to picky kids. If your family eats meat, a little bacon might also add to the kid-appeal.
If you're all veggies, you can vary this recipe by adding sautéed chopped and seeded tomatoes or mushrooms. Feel free to get creative and swap the cheese in these spinach quiche squares for one with a more unique flavor like Gruyere, Jalapeno Cheddar or Dill Havarti.
Refrigerate any leftovers and reheat them the next morning. The Green Child team likes to save a square to make sure their workday lunch is protein- and nutrient-heavy.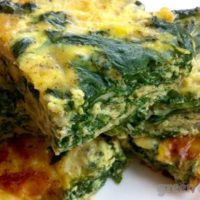 Ingredients
1

tablespoon

grass fed butter or your choice of cooking oil

12

cups

fresh spinach

8 oz.

1

medium onion

chopped

1

teaspoon

ground Italian seasonings

½

teaspoon

salt

6

local eggs

1

cup

organic whole milk

1

cup

grated or shredded organic Sharp cheddar cheese
Instructions
Preheat oven to 350 degrees.

Grease 9 x 13 pan or 8 x 8 square pan if thicker squares desired.

Sauté onion and spinach in pan with oil and salt until spinach shrinks to half or less its original size.

Add Italian Seasoning and stir (if you can't get ground, okay to use dried).

Set spinach mixture aside to cool.

In separate bowl, whisk together eggs and milk.

Add spinach to eggs and mix together.

Pour into cooking pan, sprinkle top with grated or shredded cheese and bake in oven for 45 minutes until top is brown (If using 8 x 8 pan, may need to let center cook longer).

Let cool slightly, 10-15 minutes.

Cut into squares and serve!