Oak Meadow: Distance Learning Minus All the Screen Time
This year, countless parents have questioned whether a full day of online school is ideal for their kids. While some schools are adapting distance learning with flexible options that have kids thriving, some are failing to provide the hands-on learning required to keep younger students engaged.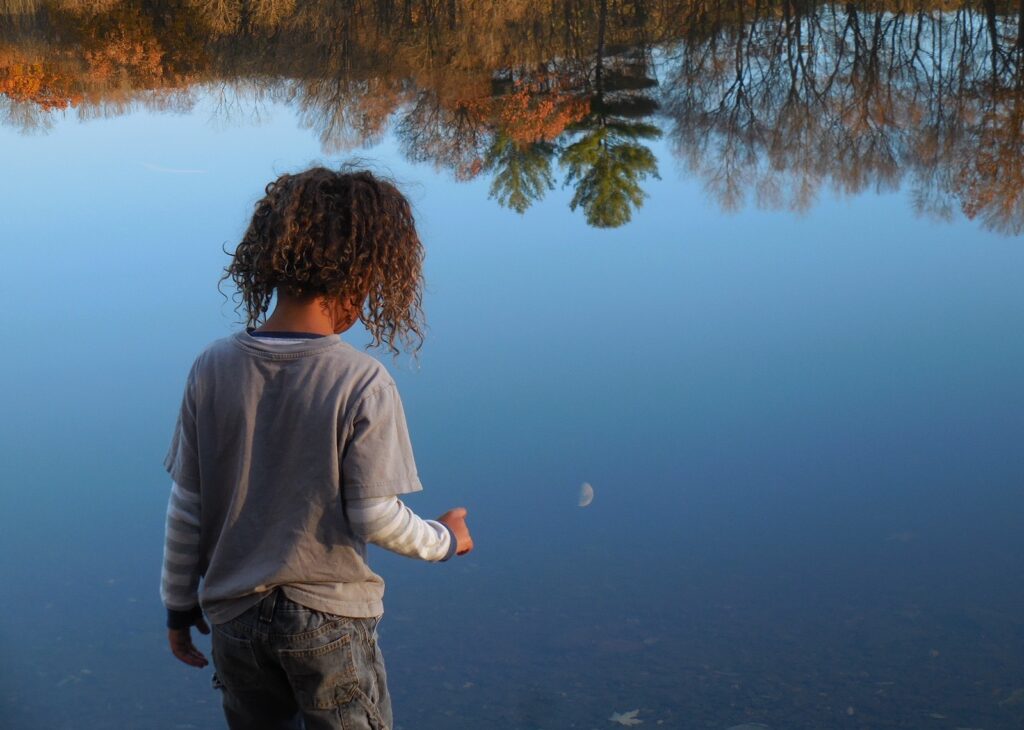 We recently asked our readers how much time their child spends online with distance learning. The answers ranged from 2 to 7 hours, with one mom joking, "1,000,000 hours of family torture."
While we've heard from plenty of parents who say they've hit their stride with their school's distance learning, several families said they're seeking alternatives for home-based education. So that's what this article will highlight.
If you've been a Green Child leader for long, you know some of our team members have used Oak Meadow's homeschool resources for six years.
Founded in 1975 by a group of teachers and parents seeking to reignite their children's spark for learning, Oak Meadow is the first NEASC accredited distance school available. After 40+ years of success in education, Oak Meadow continually improves and creates curriculum that meets the ever-changing needs of students.
HOMESCHOOL CURRICULUM OR DISTANCE LEARNING OPTIONS
Flexibility is the key to their programs. You can go the traditional homeschooling route and use Oak Meadow's exceptional curriculum. Or your child can enroll in their distance learning program, which includes their curriculum with the added benefit of an assigned teacher. The distance learning option is great for parents who need accountability and an extra set of eyes to keep everything on track.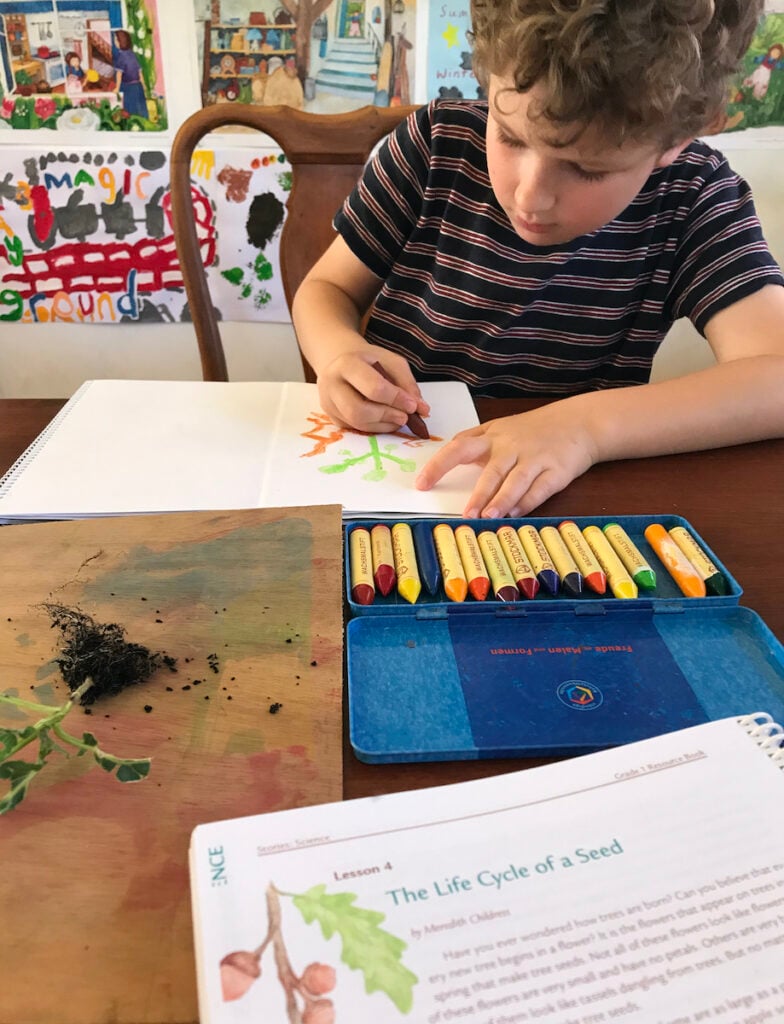 And if you're trying to raise kids with a low-tech, slower paced approach, another benefit of Oak Meadow's programs is that – even with distance learning – your child won't sit in front of a screen. Their curriculum is print-based because they believe reading on paper encourages more effective comprehension skills than reading on a digital screen.
"We use technology as a relevant tool for creativity, communication, and collaboration, but not primarily to deliver curriculum content," explains Oak Meadow's Director of Marketing & Communications, Catherine Hays. "Especially in the early grades, the Oak Meadow curriculum can be completed without digital devices and internet connection."
If you're a parent who is interested in homeschooling for the first time, this piece on finding the right homeschooling fit is helpful.
WHAT PARENTS SAY ABOUT OAK MEADOW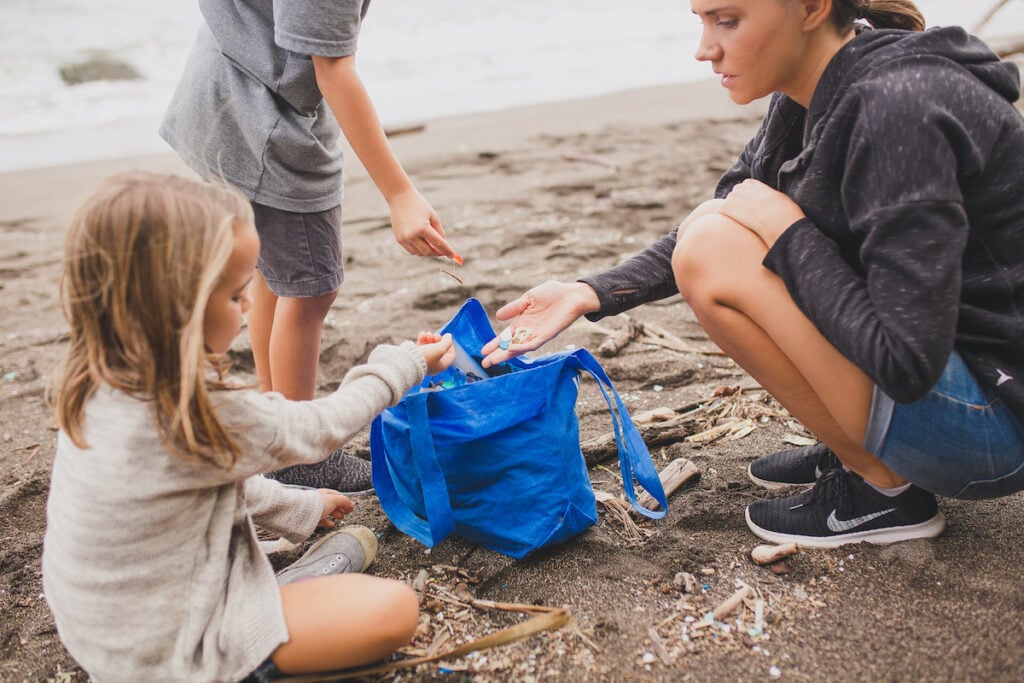 "We looked at many different distance learning schools and thought Oak Meadow would be the right school for us. We definitely chose the right one!" shares homeschooling parent, Sarah A. "All of the lessons are so hands-on and educational. The lack of the use of worksheet after worksheet is replaced by blank main lesson book pages that the girls have to create on their own or with our help."
"My kids love the way this curriculum gives them ways to learn without being read, regurgitate, repeat like many traditional curriculums out there," explains Kel P. "Customer service is excellent and always goes above and beyond the call."
"Oak Meadow has enriched our children's lives more than we could ever have imagined," explains Charlotte. "Its gentle but thorough approach has been wonderful. The choice of activities within each lesson has allowed the children to develop and expand their individual interests. One of my children wants to work with healing horses and the other is passionate about conservation and wildlife. Oak Meadow has nurtured them in the most beautiful way. I wish I could go back to K and start all Oak Meadow all over again!"
"Every time Leilani and I leave the house and hear bird songs outside, we now stop to listen," says Daniella B. "Lei can identify various birds by sight or sound now, and it's all thanks to the brilliant way Oak Meadow presents science. In my childhood science meant writing down facts and formulas, all of which were too abstract for me to understand. It wasn't until my 30s that I acquired a love for science, even though I've been a nature lover all my life. I am so happy that Leilani's relationship to science is natural, because the love of nature IS the love of science, and Oak Meadow marries them together seamlessly."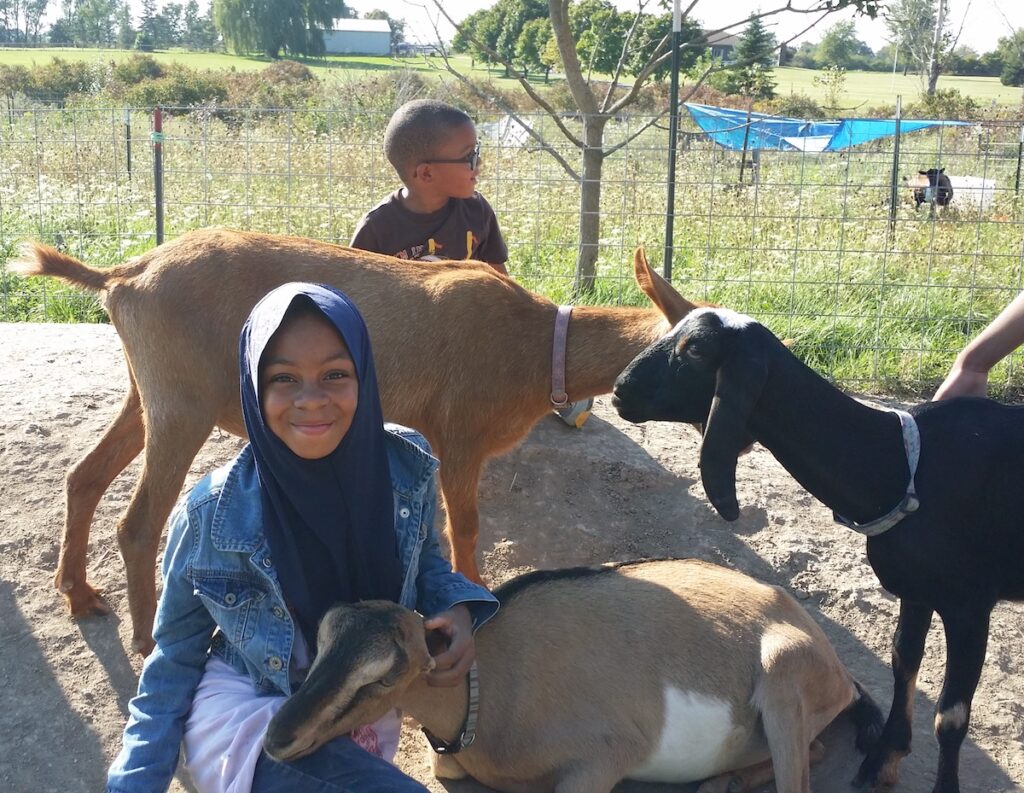 OAK MEADOW'S FOCUS ON NATURE & CREATIVITY
The kids on our team enjoy the number of lessons that involve getting outside and observing or documenting nature. We follow the philosophy that learning doesn't need to move indoors when the seasons change. Oak Meadow's homeschool and distance learning programs embrace nature-based learning in every season of the year.
"One project was to create a diorama of a nearby natural setting," shares Green Child's editor, Amity Hook-Sopko. "Our son visited a pond almost every day for two weeks with a sketchbook and camera. He's always been an animal lover, but it was fascinating to watch him observe the turtles, ducks, geese, and other wildlife. Each day he became more familiar with them and where they might be hanging out. When it was time to recreate the scene, he used a mixture of art supplies and pebbles, leaves, and sticks he'd picked up around the area. We were really impressed with his independence and ownership in the project."
Speaking of arts and crafts, Oak Meadow offers a great selection of crafts and supplies for creative kids. Children need plenty of opportunities for artistic expression. The form that this expression takes can vary widely; drawing, painting, music, poetry, woodworking, and more. The creative process itself is more important than the form.
This review is part of a collaboration with our advertising partner, Oak Meadow. All thoughts and opinions shared are strictly our own based on using their curriculum for the past 6 years. Thank you for supporting the brands that make it possible for Green Child to share free natural parenting and healthy living content.