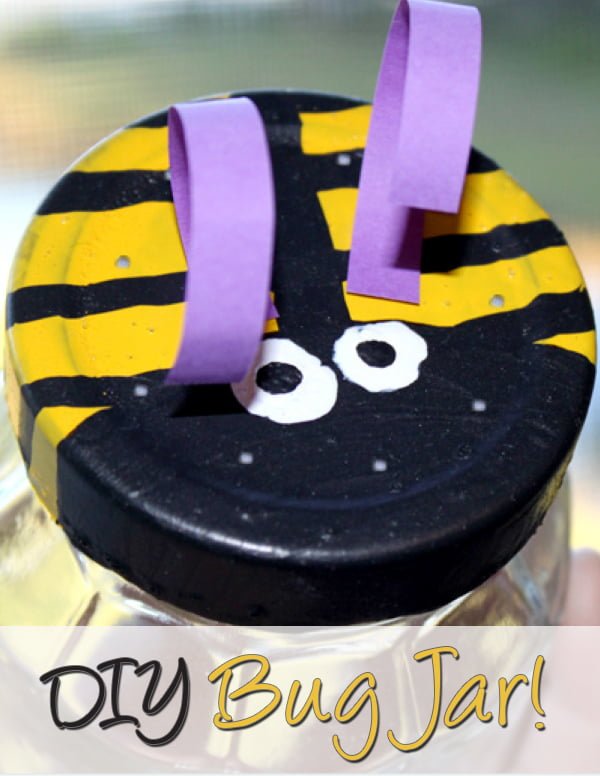 Life is blooming all around us — from new flowers, baby animals and bugs and insects galore.
If you have a little one at home, chances are they have definitely noticed and will let you know at every turn and corner on your daily journey. A fun way to explore this new life that is emerging after a long, cold winter is by teaching your children how to carefully examine small animals and insects up close and personal.
Your child will love customizing an old jar into his or her favorite critter. Take it outside and let the exploring begin!
What you will need:
Directions:
Have a parent poke holes in the lid.
For our critter, we painted the lid yellow.
Once dry, we added black stripes and a pair of fun eyeballs!
We finished the jar off with a couple of antenna made from a leftover piece of a sticky note. You can use pipe cleaners, wire or any found item in place of the paper to make it more durable for outside play.
Be sure to release the bugs back into their natural habitat.
Latest posts by Jennie Lyon
(see all)