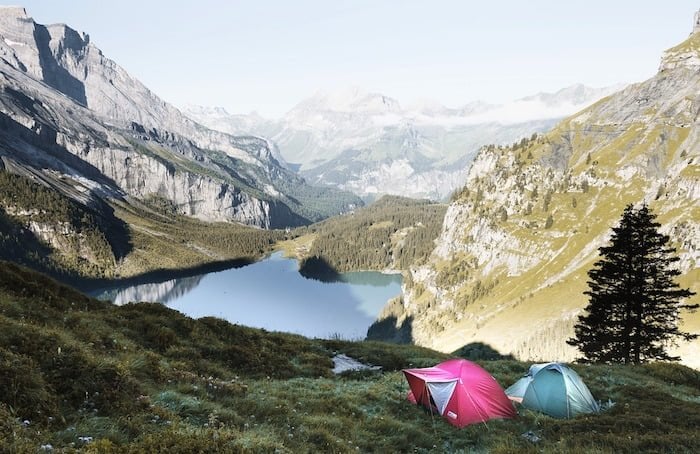 Nothing says summer has arrived more than a camping trip. Exploring nature, cooking over an open fire and sleeping under the stars is the classic summertime story that parents have shared with their children for generations.
While some of the ways we camp have changed, such as staying in a yurt rather than a tent, or taking a mobile camping trip in an RV, one principle has remained steadfast: Preserve what is here so it is available for years to come. As you plan your summer camping getaway with the little ones, consider these eco-friendly camping tips to help teach them the importance of preservation.
Leave No Trace
The principle of "Leave No Trace" camping is just how it sounds: Leave no trace you were there so the next visitors to your campsite have no indication of your stay.
Here are the 7 principles established by the Leave no Trace Center for Outdoor Ethics:
• Plan ahead & prepare
• Travel & camp on durable surfaces
• Dispose of waste properly
• Leave what you find
• Minimize campfire impacts
• Respect wildlife
• Be considerate of other visitors
Living by this principle is easy – as long as you take the time to plan how you'll do it before leaving for your trip. To start, remember that everything you bring in has to go out with you, including any garbage you accumulate along the way. Pack plenty of extra bags for trash and ensure you have room for everything as "stuff" tends to accumulate as things are unpacked/repacked. Make sure you have an abundance of spare bags in case any break or neighboring wildlife comes exploring.
When you check in at the campsite, ask if there are any temporary rules or restrictions in place while you're camping. Rules like where you can have a fire or "off limits" areas are common during droughts or right after baby animals are born. By sticking to these rules, you can help make sure you are not negatively impacting the wildlife around you.
With the abundance of beauty in nature, it can be tempting to bring home a small token from your trip such as a flower, leaf or rock. However, it's important to remind yourself and the kids that if everyone were to bring something back, there wouldn't be any beauty left. Enjoy nature while you're there, but don't take it with you when you leave. For example, you can enjoy the beautiful trails at Mt. Hood Village Resort, but don't disturb any natural habitats by picking flowers along your way.
Bring Reusable Gear
While paper or plastic dishes and utensils may seem like a great way to pack light, the impact those have on the environment lasts for years. Instead of throwing away a mountain of paper or plastic at the end of your trip, bring, use and reuse sturdy dishes that will last for years to come. An easily available and highly popular choice is collapsible dishes which take up significantly less space in any car, RV or backpack and are much simpler to store when not in use. Plus, the dishes usually come in bright, vibrant colors and are easy to find as you're packing up the campsite (even after being left 30 feet from the campsite by the kids).
What you drink while in nature is even more important than what you eat and staying hydrated is vital to ensuring everyone stays healthy and has a great time. While many people think bringing gallons or bottles of water is the only way to keep everyone safe and healthy, that option has a significant cost, can generate a large amount of plastic waste and can be a burden to carry for the entire trip. Instead, why not bring water bottles with built in filters? Those are light, portable and can be refilled at a spigot, water fountain or anywhere with fast moving water. Just remember to pack extra filters and avoid refilling where water is shallow and still.
Sometimes, it's easier for everyone to not have to worry about bringing food on a trip, especially if you're camping with younger children. Consider staying at a campground or resort like Palm Springs Oasis Resort where you have access to dining options like AJ's On the Green. Restaurants like AJ's handle all the food prep, plating and cleanup, leaving you and your family more time to enjoy the outdoors.
Buy Second-Hand Camping Equipment
We all know camping gear can be a big investment, but it's an investment (if taken care of properly) that can last for years. Sometimes, despite our best efforts, parts can break or go missing. Instead of buying a brand new replacement piece or an entirely new set of gear, consider buying used. You'll recycle in a whole new way and will more than likely save money. Some excellent resources for used gear include websites like EBay and GearTrade.com.
If you can't find camping gear or if you're looking for a few more comforts on your camping trip, consider staying in a yurt, cabin, tiny house or other Petite Retreat at the campground you're visiting. These shelters are a little more like home and can provide some extra reassurance to little ones who aren't quite ready to have only a thin layer of fabric separating them from the outdoors.
No matter where or how you're camping this summer, keeping these tips in mind will help ensure your children, grandchildren and generations beyond can enjoy the outdoors. Whether you're on the coast of the Pacific Northwest, in the middle of a birch forest in Wisconsin or on a crystal clear lake in Texas, eco- friendly camping is a great way to keep natural beauty available for you and everyone who comes after for years to come.
Latest posts by Jennifer Ludovice
(see all)