The Fall 2015 Issue of Green Child Magazine
Fall is here! And we're excited to share a brand new issue with you.
Filled with family-friendly ways to enjoy this vibrant time of year, healthy Halloween fun, and as always a bounty of seasonal recipes.
We're also talking about preventing "tech neck", dealing with sibling rivalry, how to develop a strong relationship with your child, and gentle solutions for colic.
Each year, we celebrate International Babywearing Week. This year it falls the week of October 4th, and once again we're delighted to share in the fun, purpose, and excitement of one of our favorite Attachment Parenting events. This year's theme is Embrace Your World… and that's just what we've captured with everything from hiking your way to happiness to one of our new favorite writers' article about his wife, the babywearing addict.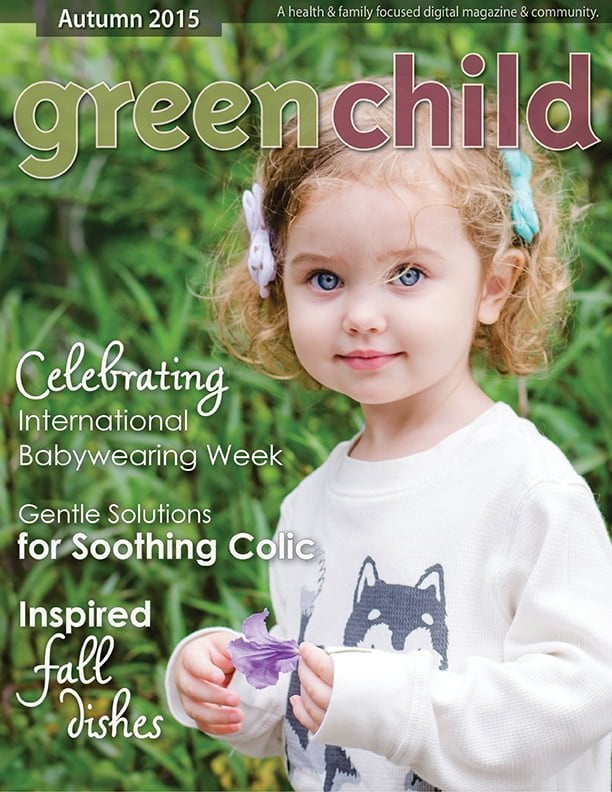 Be sure to grab your FREE subscription to Green Child Magazine.
As always, we love to hear what you think. Join the conversation and share your thoughts on Twitter, Facebook, Instagram or Pinterest.