Slow Cooker Creamy Zucchini Soup
If your garden has left you with a mountain of zucchini, this slow cooker zucchini soup makes a delicious solution. Plus you can freeze it and enjoy year round.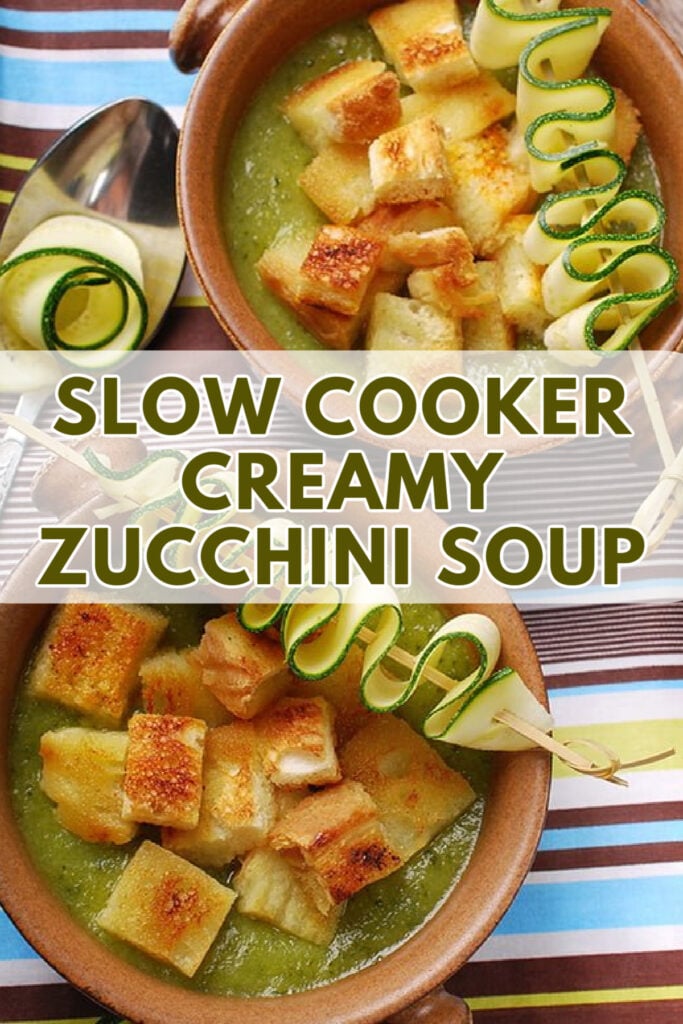 While one of our favorite ways to serve zucchini is in noodle form, our families tend to love soup year round. Not sure why, but we even eat chili in the heat of summer.
If you make more than your family wants, you can easily freeze for later. Soups with a milk or cream base will separate during the freezing process, but you can whisk them back to just the right consistency.
Zucchini offers many health benefits, including Vitamin A, Vitamin C, Vitamin K, potassium, magnesium, and antioxidants. It can also reduce blood sugar levels, making this creamy zucchini soup a winner all around.
Let's get right to the recipe!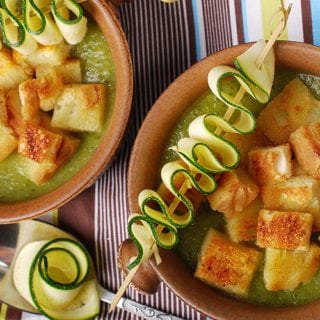 Ingredients
4

cups

diced fresh green zucchini

2

cups

water

2

vegetable bouillon cubes

1

medium onion

chopped fine

2

cloves

garlic

chopped fine

1

cup

diced fresh mushrooms

1

Tbsp.

dried basil

1

tsp.

dried tarragon

1/4

tsp.

black pepper

salt

to taste

8

oz.

cream cheese

room temperature, cubed

1

carrot

grated

3

Tbsp.

fresh chopped parsley
Instructions
Dice zucchini (unpeeled)

In slow cooker, combine zucchini, water, bouillon, onion, garlic, mushrooms, basil, tarragon, pepper, and salt.

Cover and cook on low for 4 hours.

Remove 2 cups of soup and puree in blender with lid ajar so steam can escape. Return puree to slow cooker.

Add cream cheese, carrot, and parsley. Stir.

Cook an additional 30 minutes on Low, until cream cheese is melted and soup is heated through.

Serve with love (and maybe some croutons on top!)
Storing and Reheating Leftover Zucchini Soup
We love keeping extra soup in the freezer for our own families or when you need to take something to a friend or family member.
Here's how to store and serve leftovers:
Refrigerate it in an airtight container for up to 5 days.
To reheat, pour into a sauce pan and slowly reheat on low, stirring to not scald the cream.
Freeze zucchini soup in glass containers or silicone sealable bags. Store in the freezer for up to three months.
Shared with permission by New York Times bestselling author, Phyllis Pellman Good. This slow cooker zucchini soup appears in her cookbook: Fix-It and Forget-It.