13 Inspiring Wayne Dyer Quotes
To honor his beautiful legacy, we're sharing our favorite inspiring Wayne Dyer quotes that have impacted our lives and parenting journeys.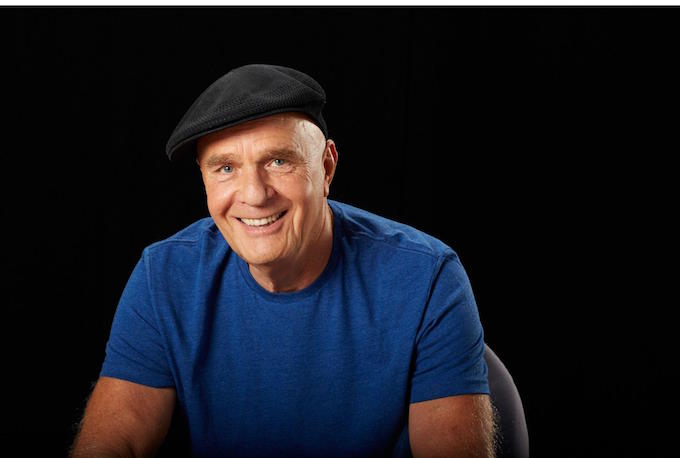 After hearing the news yesterday that Dr. Wayne Dyer passed from a heart attack in his sleep, I could hardly comprehend the sadness I felt over "losing" someone I'd never met. Yet, as I read – and continue to read – the outpouring of comments I realized I am one of millions mourning a remarkable person we knew only through books, PBS specials, interviews, and the internet.
Much like the expressions from all over today, Dr. Dyer's nondenominational teaching centered around love. He also spoke about compassion, kindness, gratitude, and living in the now. I had the great pleasure of interviewing his daughter Serena and was delighted to see firsthand how her father's teachings, which I try to keep in the forefront as we raise our children, helped shape her into someone who is kind, open, graceful, and quite wise for her age. She's clearly filled with the same radiant light as her father.
Without his encouraging and matter-of-fact teachings, I'm not sure I would have ever had the courage to leave the corporate world to stay home with my babies… and then handle the enormous challenges of working for myself. He brought poems from Rumi, Emily Dickinson, Hafiz, and T. S. Eliot into my life.
And, as you'll see in quote #13, he taught me that what other people think of me is their business, not mine.
So, today I feel compelled to share some inspiring Wayne Dyer quotes that have impacted both my life and my parenting journey.
"You don't attract what you want. You attract what you are."
"Conflict cannot survive without your participation."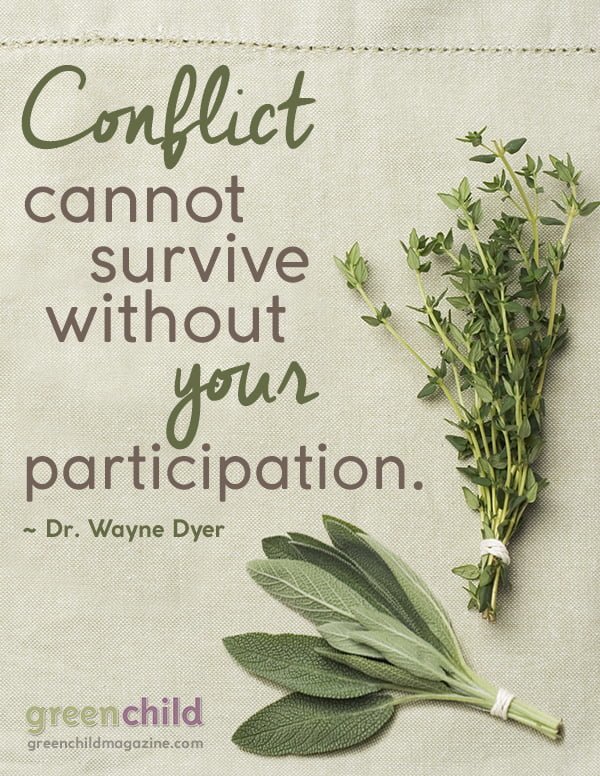 "Be the peace and harmony you desire. When St. Francis said, 'Make me an instrument of your peace,' he wasn't asking God to provide him with peace. He was asking for guidance to be more like the peace he trusted was his source. Being peace is different from looking for peace."
"Catch your children doing something right instead of doing something wrong. Remind them of their greatness on a daily basis."
"When you have the choice to be right or to be kind, choose kindness."
"Contemplate yourself surrounded by the conditions you intend to create."
"Parenting shouldn't mean imposing rules or impressing others with your supposed intelligence and superiority. Keep in mind that nature never forces anything to grow, but is silently and invisibly ever present."
"When you judge another, you do not define them. You define yourself."
"It's been my experience that people who talk about religion almost always want to argue about it. People who talk about spirituality just want to share it."
"How people treat you is their karma; how you react is yours."
"Doing what you love is the cornerstone of having abundance in your life."
"Your imagination creates the inner picture that allows you to participate in the act of creation. It's the invisible connecting link to manifesting your own destiny."
"What other people think of me is none of my business."