Free Printable Reading Kit for Grown Ups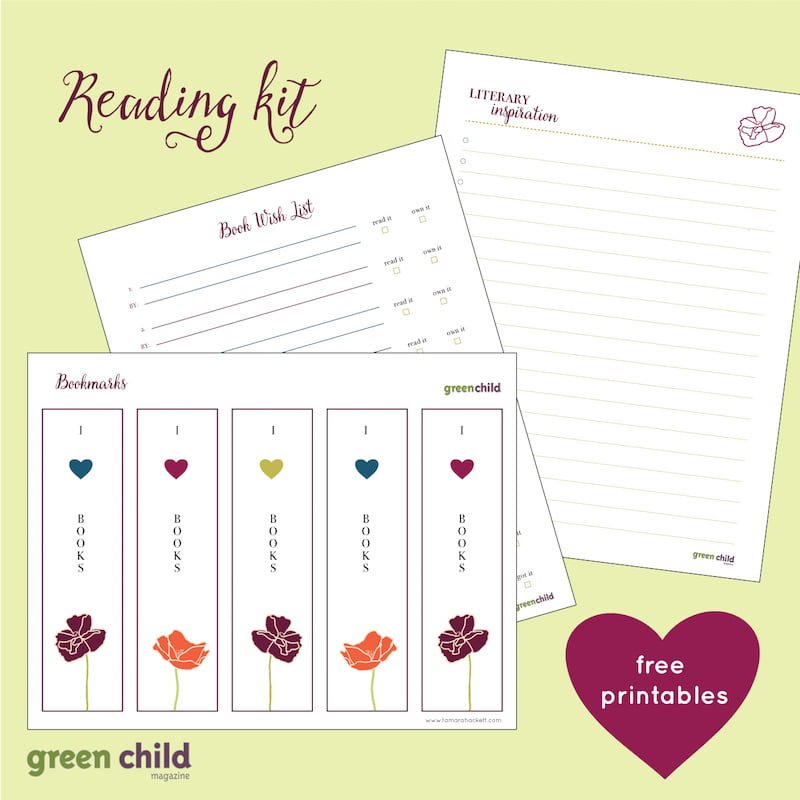 "Children are made readers on the laps of their parents." ~ Emilie Buchwald
Sometimes in the busy-ness of life, it's a struggle to carve out mindful story time with our kids. But if we wish to encourage our child's love of reading, they need to see firsthand our own lifelong love of reading.
I created a set of reading-inspired printables for kids, and thought it would be a fun book-bonding experience for adults to have their own specials set.
Literary Inspiration
Often while lost in the wonderful world of books – we get ideas, find something we want to look up, fall in love with a name or place and want to remember it. This multi-use printable is for all things inspired by what we are reading.
If you're an author and want to take notes on style, sentence structure or remember a fantastic descriptive word – this is your place to put it. If you want to simply write reflections on the story, this is your place to write it. Print and enjoy in your own way.
Wish List
This page is a great document to track books, remember titles, authors, and illustrators. Take your list to the bookstore or keep it as a home reference.
Bookmarks
You deserve something nicer than a grocery store receipt to mark your page. And if you're always into more than one book at a time, this set's got you covered for 5 books!
How to Use
You can download the free kit here or by clicking on the image above.
For best results, print the bookmarks on a recycled card stock as it is thicker and resistant to bending and tearing but still workable with most home printers. For extra longevity – consider laminating!
After printing, cut out each of the 5 bookmarks either on the line or inside (depending on personal visual preference). Recycle the outside paper.