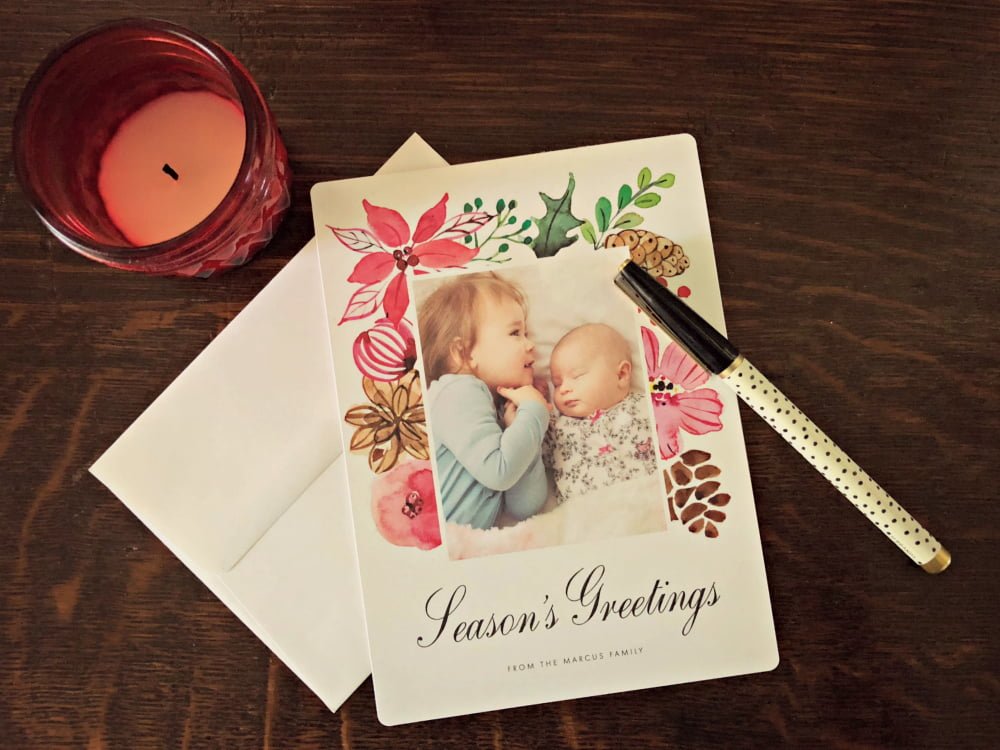 With every Christmas card I write, "May your days be merry and bright. And may all your Christmases be white."
There was a time when people vigilantly selected their holiday cards. Beautifully illustrated pieces of artwork filled with carefully penned words with news of the past year and kindnesses for the year to come.
But, this nostalgic moment is no longer reality for many of us today. The more hectic the season gets and the more cards that show up at our homes, the higher the stress level rises to get our own stack out in the mail. A once-wonderful tradition has turned into just another obnoxious obligation.
Not to mention, the sweet "White Christmas" lyric has also turned into an ecological nightmare. With the glut of gift wrapping, tissue paper, boxes, bags, bows and other disposable items (fruitcake?) this time brings, we're all looking for ways to cut back on the waste during the holiday season.
There are several ways to green your greeting card habits, ranging from massive changes to small considerations.
The biggest change you can make is simply not sending any cards
If this sounds severe, you can still try touching base with folks using less paper-intensive means. Email or call friends with whom you'd love to chat (and even mention that, while you're cutting out the card-giving, you just wanted to touch base with them and wish them the happiest of holidays). It may actually mean more to them in the end than a card.
Consider an e-card
If you're interested in selecting a fun card that represents your family but still don't want to add to the wastefulness, e-cards are a fun and modern way to show off the fam and give a warm greeting. Select from a variety of companies, like traditional Blue Mountain, cause-helping Care2 or the hilariously cheesy JibJab. You can also DIY it by taking your family's picture, editing it using PicMonkey, Adobe Photoshop or Microsoft Publisher, and send it as an email attachment. This will also cut back on the costs of stamps and materials.
Use last year's leftover cards
If you still want to send a paper copy, consider using up all the previous years' cards first. Many of us have half-used boxes sitting in dusty storage, so put them to good use! While you may cringe a bit over the thought of someone accidentally receiving the same style as last year or that the design may not be your cup of tea anymore, just remember to speak from the heart when you write out your message. It's doubtful that Aunt Rita will even remember that it's the same snowman from 2012.
Choose eco-friendly greeting card options
There are tons of companies, from mainstream to alternative, that offer environmentally sound holiday card choices. Check out Paper Culture, (the cards above in this article) which plants a tree with every order and uses 100% post-consumer recycled paper.
Another favorite is to search for eco-friendly cards on Etsy, like these from Happy Dappy Bits, to not only select from some gorgeous, creative, environmentally-responsible choices, but to help out a true artist in the process.
Buy local
Peruse and call local gift shops to see if there are any locally-produced cards. You may be surprised to find an artist that uses found objects or other creative mediums to produce their awesome creations. Not only will you be sending very unique cards, but you'll be helping your local economy and lessening the environmental effects of shipping.
Have a little get-together
Wait, what does a party have to do with holiday cards? Plenty. You can either take the opportunity to have close friends over for a casual shindig well before the stressful part of the season hits as a way to relax and enjoy each other's company.
Let them know that this is their seasonal card replacement, and that no gifts are needed; just some friendly talk and sharing in some simple refreshments. (Online invitations will tell them the when/where/how of the day.) You can also host a craft party with your kids or your friends, offering up some recycled card stock and art supplies to create some of your own custom holiday creations to send.
Think of a gift and card rolled into one
A lot of times, we send a greeting to friends and family we won't be seeing for the holiday season. Think about rolling the greeting and a small gift into one! You can send a personalized picture postcard of your family to be framed or a hand-made card along with a small box of cookies or empty toilet paper roll filled with their favorite hard candy, wrapped and tied.
If the meaning behind cards is to let someone know they're appreciated and thought of fondly, stepping it up a notch and offering a kind gesture will mean even more than a store-bought card.
Megan McCoy Dellecese is a school librarian and writer, as well as a wife and mother of three. She enjoys blogging about living an imperfectly simple, green life with her family at Meg Acts Out and hopes to publish her first children's book this year.
Latest posts by Megan McCoy Dellecese (see all)