The Holiday 2015 Issue of Green Child Magazine
Find festive ideas to bring both FUN and meaning to your family this year. Inspired gifts with our 5th annual gift guide, ideas to deck the halls naturally, and tips for keeping your family healthy this winter… From effortless holiday hosting to embracing the spirit of the season, you'll be ready to enjoy a holiday where all is calm and all is bright.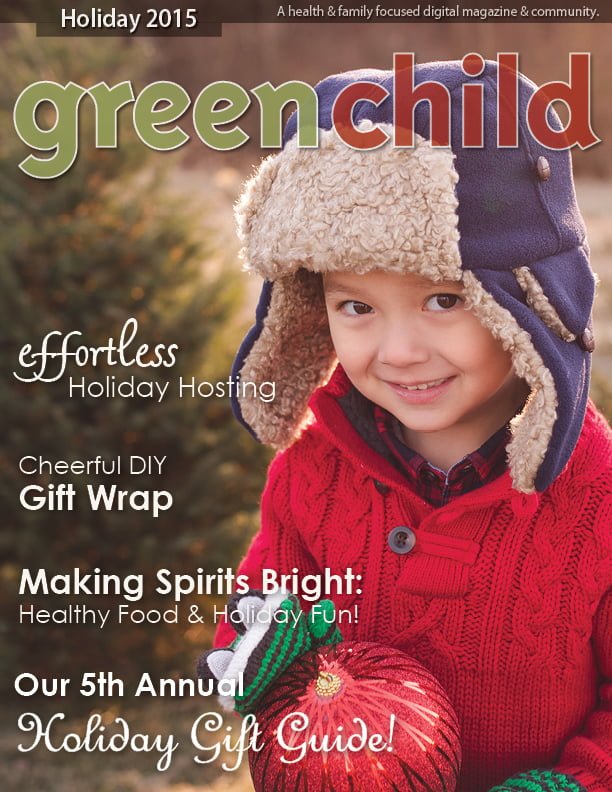 Be sure to grab your FREE subscription to Green Child Magazine.
As always, we love to hear what you think. Join the conversation and share your thoughts on Twitter, Facebook, G+, Instagram or Pinterest.