All is Calm — Keeping the Holidays Simple and Meaningful
All is calm, all is bright. This might be our favorite sentiment about the holidays.
Is it because the notion of all being calm is the ideal state of the holidays that we only reach in small moments? And maybe we're trying to capture more of them?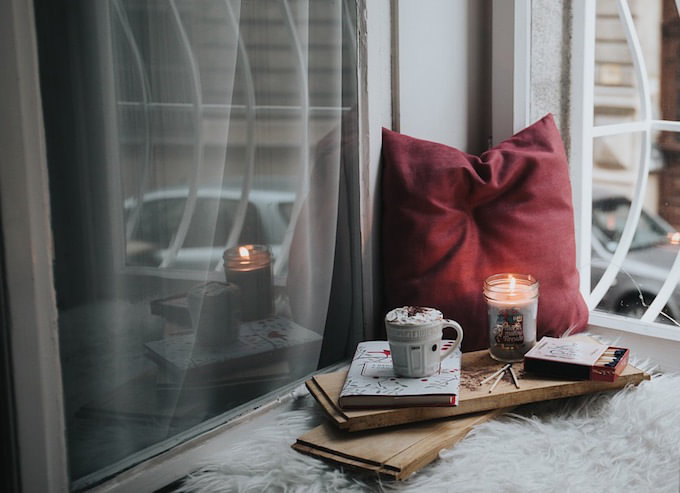 We're supposed to be merry.
But – with baking and cleaning and wrapping and decorating and shopping and socializing to do – who among us doesn't have a day (or more) when we think Ebenezer Scrooge just might have been right in the first place?
The holidays don't have to be this way. You can have a simple Christmas that is enjoyable for you and your family.
During the holiday season, more than at any other time, less really can be more. So pour yourself a cup of tea – or maybe a glass of wine – and consider these five tips for a calmer holiday season.
REMEMBER WHY YOU CELEBRATE
Whether we celebrate Christmas, Hanukkah, Kwanzaa, or another winter celebration, we do so to remember that miracles happen. That even on the darkest nights of the year, we can light a candle and share the light.
The rituals we observe are meant to enhance this celebration, not eclipse it.  So whenever you feel your chest tighten with anxiety, breathe through it and remember what really matters.
INVOLVE THE WHOLE FAMILY
Even very young children can be included in spreading holiday cheer. Thanksgiving, with its focus on the abundance we enjoy, is a wonderful springboard to the holiday season.
Keep that sense of wonder going! Go through closets and donate items you haven't used during the year and other items you don't need. Have the children go through their toys and books to choose items to give away to others who are less fortunate.
GIVE IN WAYS THAT MATTER
Make other kinds of charitable giving a family affair, too. For older children, choose an affordable sum of money and tell each child that you will make a donation to the charity of his or her choice.
Tell them they'll need to research the charity online and explain to you what it does and why the mission is important to them. If multiple donations aren't in the budget, then ask each family member to recommend a charity, and then vote on where the money will go this year. Younger children might enjoy sponsoring an animal at a shelter or rescue facility. Some facilities provide adoption photos and online updates, too.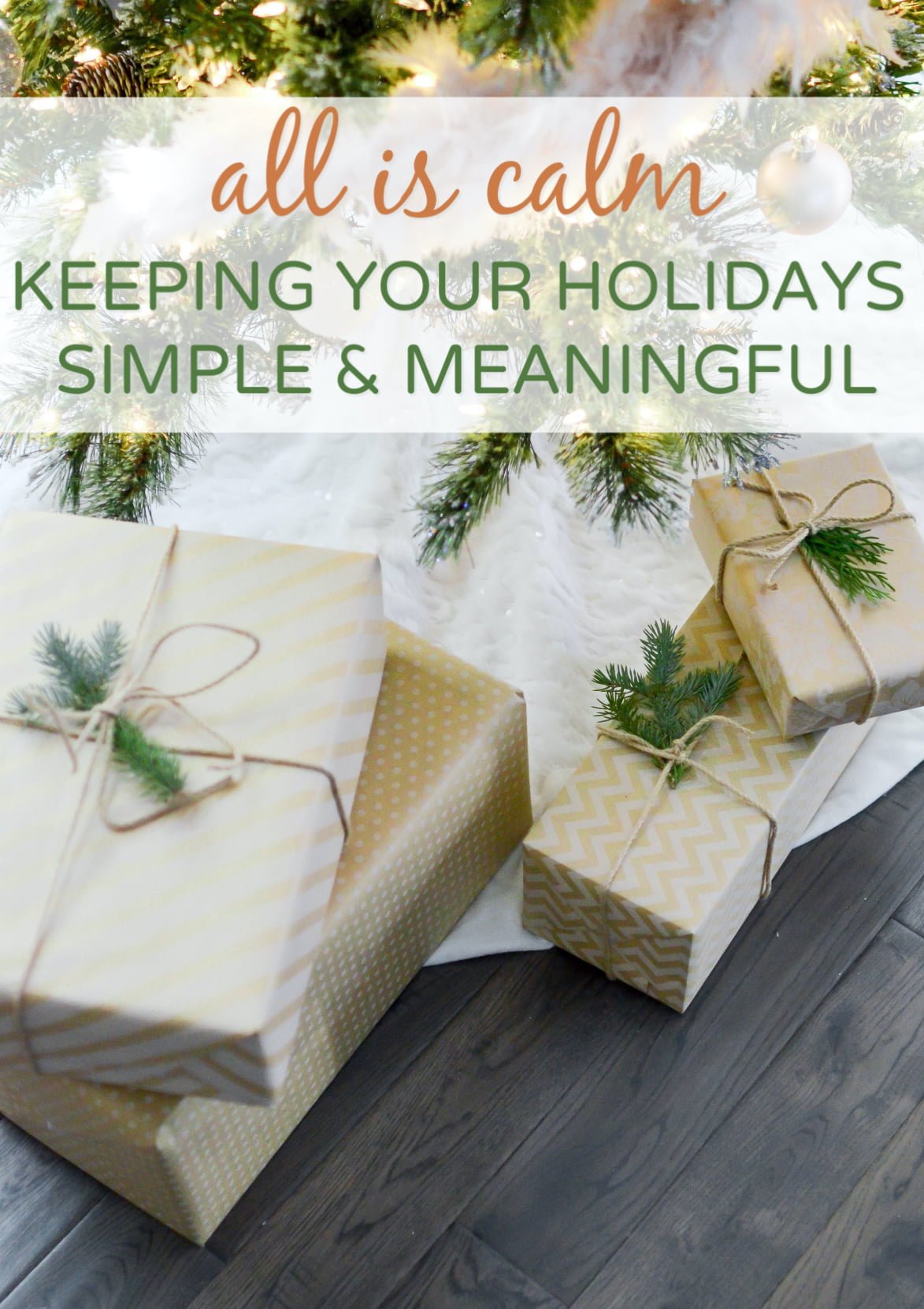 CHOOSE CLUTTER-FREE GIFTS
Giving thoughtful gifts to remind folks how much we love them can be a beautiful part of the season. Think "outside the box," literally and figuratively. A handmade item—whether it's a knitted scarf, homemade truffles, a framed photo, or a recording of a favorite story—can be used and cherished. And experience gifts, like a trip or lessons, won't take up space and will open the recipient's heart and mind.
Related: How to Wrap Gifts Sustainably
ADD SOME SPACE TO YOUR CALENDAR
Carve out some time for family togetherness and spend it making memories. This is the most valuable gift you can give one another. Baking and decorating cookies together is a favorite holiday tradition for many families. Y
You might also try making your own gift wrap, using newspaper or brown paper bags and whatever art supplies you have on hand. Or snuggle in with popcorn and a stack of holiday movies on DVD.  The important thing is that everyone is sharing the all is calm experience.