How to Choose Age-Appropriate Toys for Kids
As you try to choose age-appropriate toys, it's important to consider your child's developmental level, interests, and age (for safety reasons). This guide also focuses on natural and battery-free toys so you can feel good about not exposing your child to lead or other toxins or excessive screen time.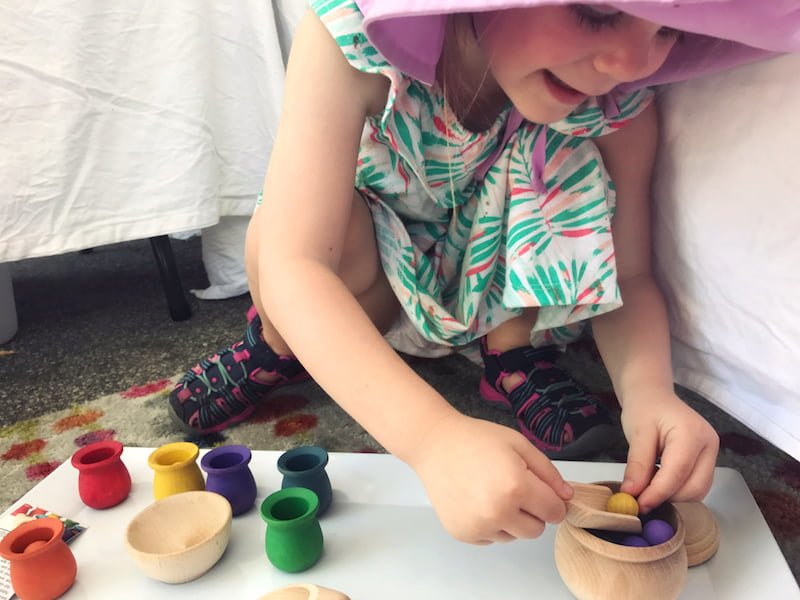 As a mother of three, I struggle to stay sane… let alone informed of the latest recommendations from parenting research, and finding the best tools to help my children to learn and grow. Fortunately, my handmade toy business helps me stay focused enough to accomplish all of the above.
With my background in developmental psychology, and hands-on experience making and curating playthings, this age-appropriate (and battery-free) toy guide is my way of sharing some of what I've learned, while helping you choose age-appropriate toys that are safe, ethically made, and developmentally fit for your little one.
AGE-APPROPRIATE TOYS FOR BABIES (3 – 18 months)
Friends and family will often stick to the longstanding staple baby gifts like blankets, hats, onesies, books, and bibs. These are thoughtful, and well-meaning gifts, but some variety including stimulating playthings makes a great impact in nurturing the little one's developing senses.
Here are several options for age-appropriate toys for babies. And these are two types of toys that will aid in early brain development and visual acuity.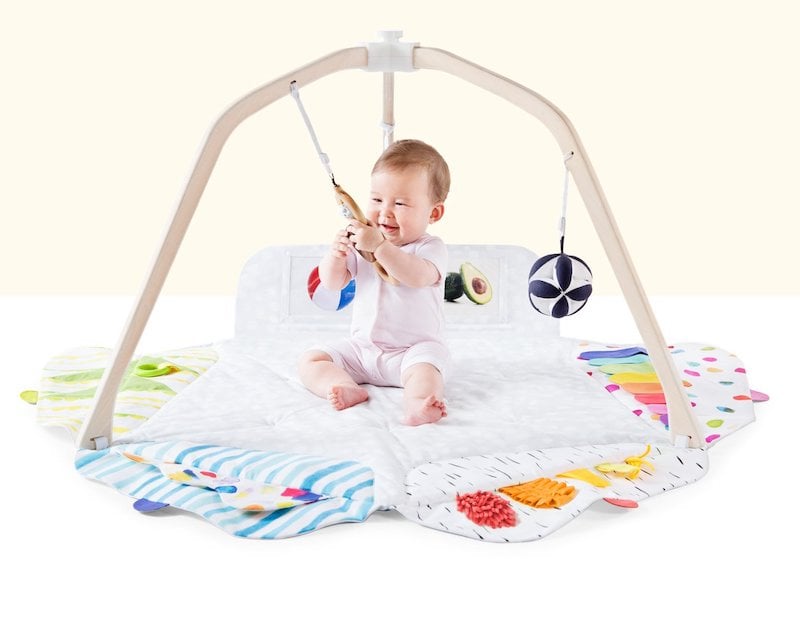 Baby Play Gym – This baby activity gym comes with suggestions for different ages. It also converts to a tent, so you can use it for longer than six months, like most play gyms. Lovevery also offers baby and toddler subscription boxes customized to your child's age and development stage. Find it on Lovevery or Amazon.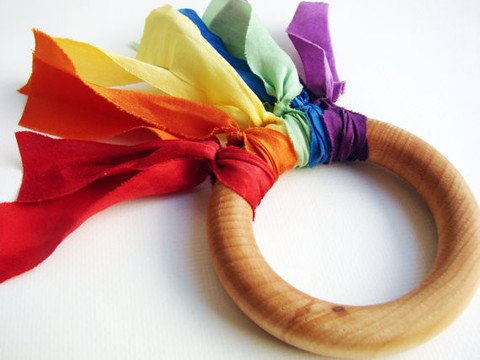 Tiny Ticklers – With bright colors, soft silk, and an easy to grab wooden ring, this tickling toy can be used for play in a manner that encourages motor skill development, kinesthetic awareness, body curiosity, and visual tracking.
AGE-APPROPRIATE TOYS FOR TODDLERS (18 months – 3 years)
Toddlers are increasingly curious about manipulating the world around them with their hands. Their toys should help with problem-solving skills, natural exploration, creative play, and pretend play.
Find a selection of safe, age-appropriate toys for toddlers here. These are toys that help with tactile development, basic math skills, sorting, and learning through imaginative play: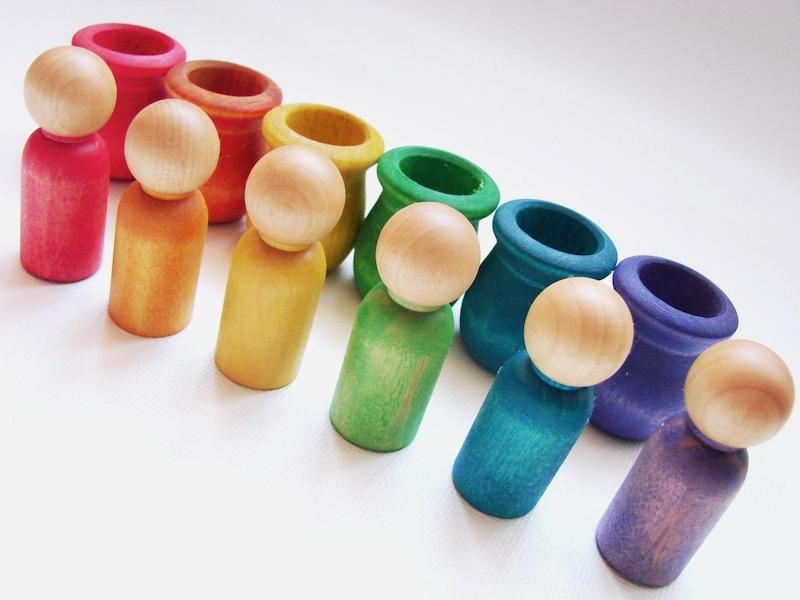 Little People Rainbow World – This playful put-together puzzle of colorful friends offer matching, sorting, stacking, and pretend play possibilities. My daughters both gravitated towards this for hours on end of natural play.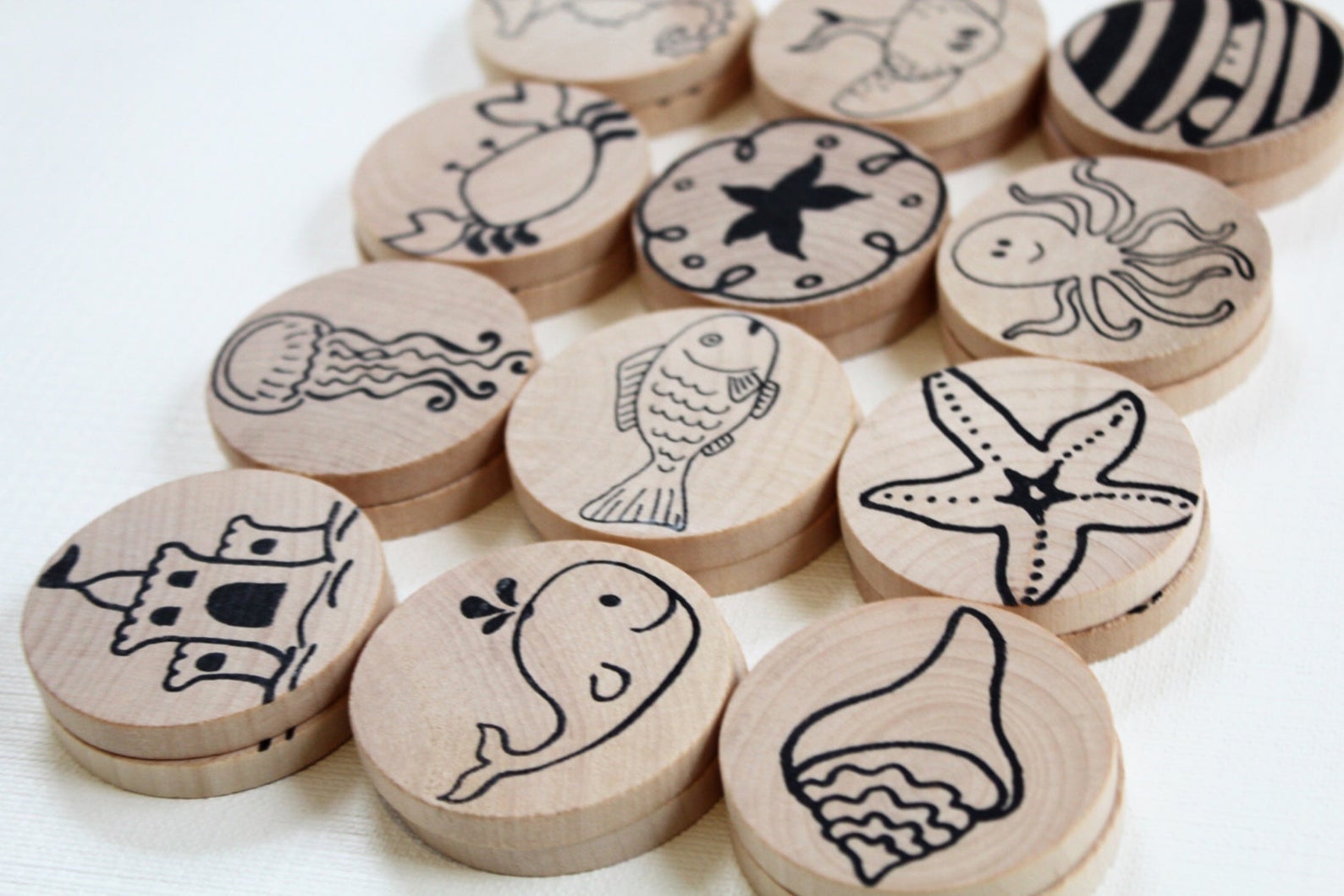 Wooden Matching Memory Game – The perfect addition to family game night, these coins are stamped with animal friends and sites from nature. These substantial wooden coins are sure to have your little one holding, clicking, clapping, banging, playing, and laughing with delight. The adorable hand drawn characters are seeking a loving Toddler to watch over them, hold them, and learn through play with them.
AGE-APPROPRIATE TOYS FOR PRESCHOOLERS (3 – 5 years)
During the ages of 3 to 5, preschoolers hit major milestones in language, motor skills, thinking, social development, and emotional development which is on display in their ability to get engrossed in social and solitary play.
Ideal toys for preschoolers are those that help build skills such as naming and sorting objects by color, shape, and size.
Games that build on physical coordination and gross motor skills (hopping on one leg), and fine motor skills (using tweezers to pick up objects). Games that promote exploration and seek and find. Games that require playing with other children around a shared objective. Lastly, games that have clear objectives but allow for flexibility in play, pretend play, and shifts in focus.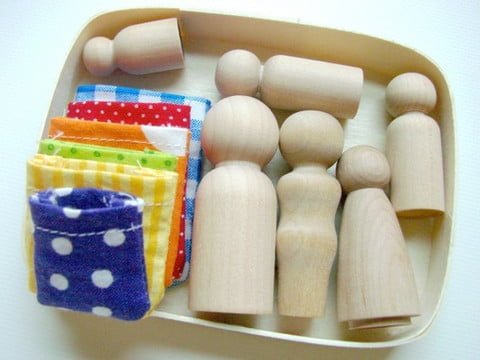 Wooden People Play Set – This wooden family comes in a little box, along with a treasure trove of rainbow sleep sacks, and felt pillows. There is something about sleep which little dreams find intriguing, and they will enjoy practicing care-taking and imaginative play with these little wooden friends.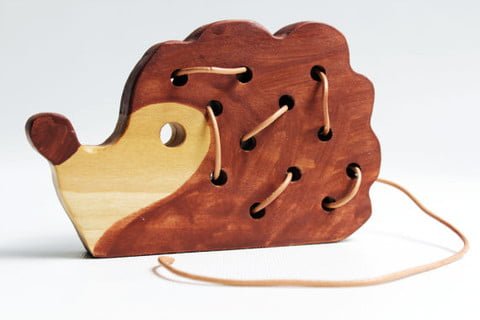 Lacing Hedgehog – These hand cut, hand painted lacing boards nurture concentration, focus, and fine-motor skills. Undoing and redoing the lace through the holes, and recognizing patterns helps to develop problem solving and critical thinking skills, as well.
AGE-APPROPRIATE TOYS FOR BIGGER KIDS (5 – 8 years)
By age 5, little ones have mastered basic skills, and seek to nourish and apply what they've learned independently. You can choose age-appropriate toys for bigger kids by selecting items that are designed to develop their imagination, writing skills, co-operation, independent play, problem solving.
Here are some favorites for giving big kids the ability to let their imaginations inspire their play.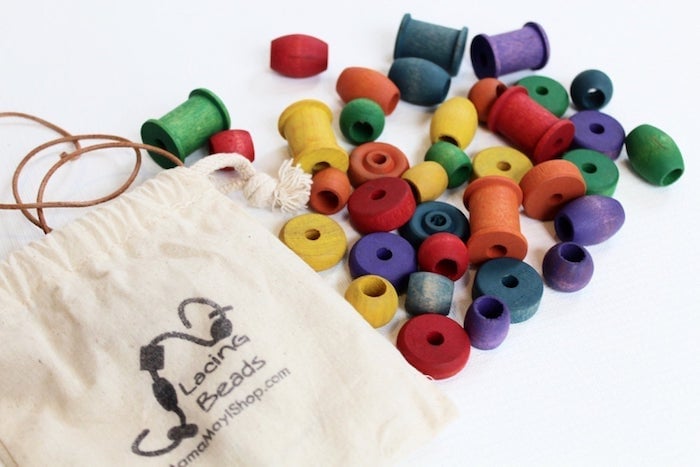 Natural Wood Lacing Beads -Lacing beads are a great way to encourage dexterity and build fine motor skills. The selection of shapes and colors provides a chance to build vocabulary and broaden pattern recognition through play. Each set comes with a myriad of shapes and color to thread, sort, lace, and explore.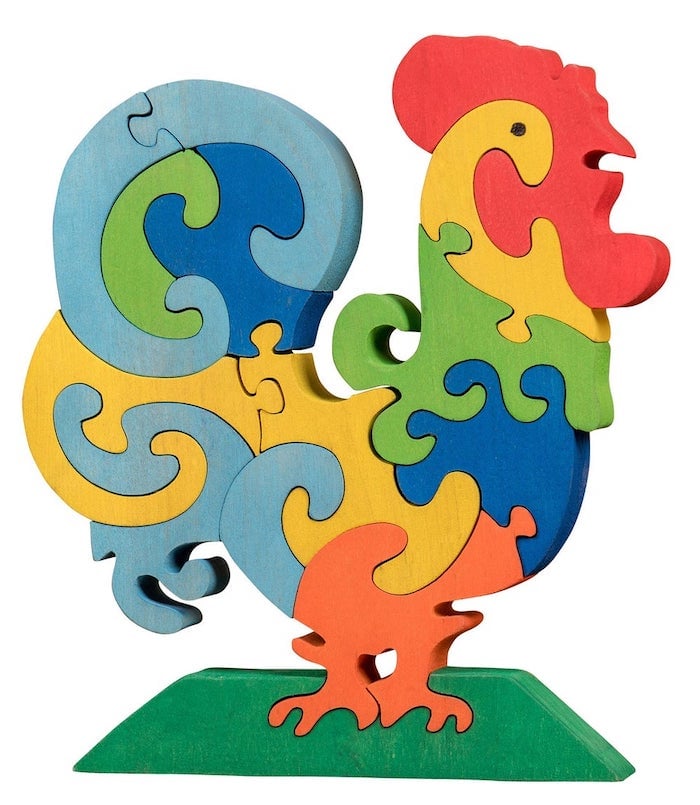 Wooden Puzzles – You can find puzzles for all ages and stages. Use your best judgment to determine what style and how many pieces your child can handle. It's fun to have a variety of puzzles on hand. Easy ones are fun to do over and over, while challenging puzzles can make great family projects or something for your child to feel confident when she finishes it.
Safety is an important consideration across all age ranges. Carefully read product descriptions to understand what age or behavioral range the toys are designed for in play. For instance, some children explore their world via taste, and put toys in their mouth more than others, which suggests that toys with small parts should be avoided or played with only under parental supervision.
Children of all ages benefit greatly in learning through play, and develop their understanding of the world through toys that engage their many senses.