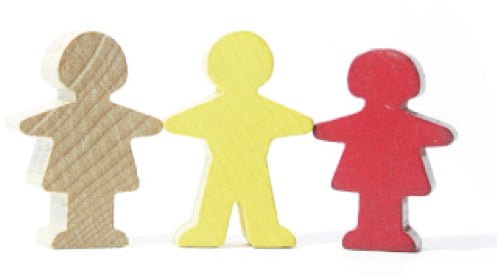 As parents, we're models for our kids' technology use, as we are in everything else. It's great to set rules and boundaries about using technology when it's family time, but we need to back them up by our own example.
For instance, we can tell our kids to put away their laptops and smartphones when we want them to spend time with us, but are we constantly checking our own tech gadgets when we're with them? If we are, the message that we're sending is that there's something or someone more important to us than they are.
What about during family meals?
Do we watch TV or let our kids wear earphones during every dinner instead of talking with each other? Do we use technology to enhance family time – like listening to music during dinner, enjoying movies or online games that can be played together – or is technology something that distracts us from each other and only serves to connect us with people outside our homes?
Most of us aren't even aware of how often we use technology. How many times do we check our smartphones or Facebook pages while we're with our kids? What are the times when we check them most often – and do we have any time set aside to never check in, especially during meals, family movie time, or kids' bedtimes?
Try this: For the next seven days, keep track of when you're checking your email, texts, and social sites. Involve your kids: let them tell you how often they notice you picking up your smartphone when they're around. Then adjust the times that you check in when you're not around your kids, or when your kids are actively engaged in their own activities.
All parents—moms and dads—who stay at home with their kids for long stretches of time need all of the peer support (virtual and in-person) that they can get. The question becomes, when is the best time for you to get that support? Do you try to restrict it to when your kids are taking a nap, playing with friends, or engaged in homework and aren't aware that you're using a device? Or do you immediately take a call, or respond to texts or emails when you're with your kids, without any explanation as to why?
Try this: Let your support community know when the best times are to interact with you, when your kids are usually napping, doing homework, or engaged in their extra-curricular activities or free time. See if you can get your friends and peers to be available during those times too. Let them know when it's designated kid-time and ask them not to call or text during those times, which might lessen the temptation to respond. Also, remember that online messages will keep until you can get to them. That's the beauty of technology, right?
Most of us have jobs where there is ALWAYS more to do. Will we ever really be able to accomplish enough where we can avoid worrying about whatever is next? Probably not.
There are some steps we can take to lessen our work-related stress and keep it from running over into parenting time:
1) Keep a to-do list. If you think of something that needs to be done at work, relieve some stress by updating your task list for your next scheduled work time. If we avoid the temptation to do the work when it comes to mind, but we make sure to make a note or update our calendar for the next day, we can be assured it will get dealt with and we can refocus on our kids.
Here's a kid-friendly tip: When you're making a work-related note during time with your kids (whether on paper or using a device), be sure to tell them that's what you're doing. When you treat your kids with this level of consideration and respect, chances are they'll treat you and others this way too.
2) Give yourself a break. We do better at our jobs when we give ourselves a break. Trying to be "on" for work even when we're at home causes more stress, not less. Remember that time away from work is productive time.
3) Prioritize. Most of us mentally prioritize our families above everything else, but sometimes our actions don't show it. We know that when we look back on our life, we won't be worrying about the emails we didn't write or the extra time we put into a project. We'll think of our families and how our children are and if we did a good enough job for them. If we gave it real thought, most of us would choose to keep talking with our child instead of responding to an email or checking our status on Facebook.
4) Make room for transitioning between work and family. Remembering that an object in motion stays in motion can help us to be aware that when we're done with work for the day, we should consciously try to slow down a little. Give yourself some decompression time to make the transition: even 20 minutes can make a difference.
Choose an activity that you love, whether it's yoga, a quick gym workout, recreational reading (I'm not talking about stressors like the news here), taking out your sketch book, walking your dog, or listening to music while not multi-tasking. If we give ourselves time to decompress, it will be easier for us to be present during family time, to leave the day's work stress behind, and give our devices a rest, too.
Latest posts by Jeremy Schneider
(see all)