The Leaping Leprechaun Kid-Friendly Green Smoothie
With naturally sweet fruit and tender baby spinach leaves, this kid-friendly green smoothie is a super simple way to add dye-free green to your St. Patrick's Day menu.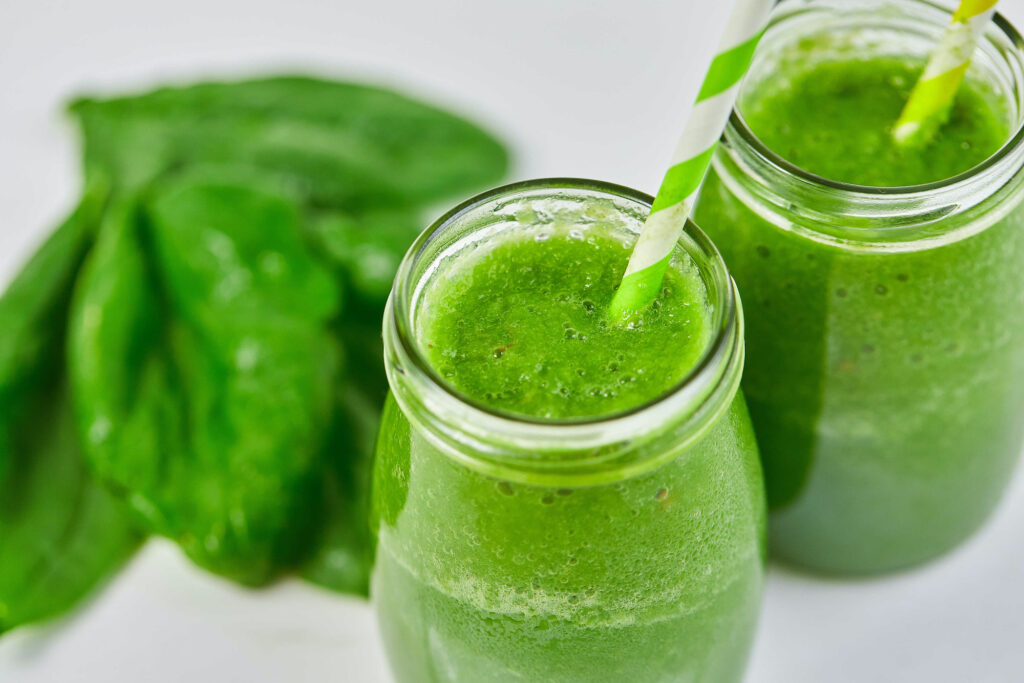 When made with organic ingredients, this green smoothie contains essential nutrients to help keep you and your family energized and healthy. The sweetness of the fruity ingredients added to the juice and smoothies creates a flavor that's appealing to little palates – even picky ones.
Green smoothies offer a powerful punch of nutrients. Whether your little ones say they don't like a green smoothie or vegetables… or if you've just been trying to figure out a way to help your family eat healthier, St. Patrick's Day is a great opportunity to encourage more greens.
You can tweak this recipe as needed. Substitute a milk of your choice for the water or add pineapple for an extra burst of flavor and nutrition.
Smoothies are best blended in a high powered blender. We've used the same Vitamix for 13 years so it's one investment you won't have to worry about.
If you have a favorite kid-friendly green smoothie recipe, tell us about it below!
.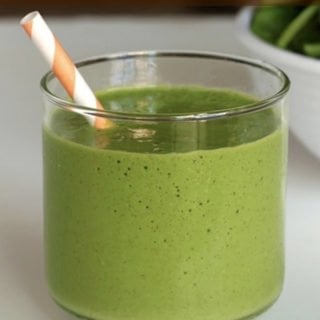 Ingredients
1/2

cup

strawberries

1

banana

2

cups

of spinach leaves

1

cup

water or ice
Instructions
Combine all ingredients in a high-quality blender.

Blend until really smooth, not grainy or chunky or with bits of leaves floating about. It can be thick, as you can always thin with water, but it needs to be smooth. This should take only a couple of minutes.

Blend until the greens are so pulverized that they are no longer visible other than infusing your smoothie with a beautiful green color.
Fresh spinach leaves are good up to a week. Store fresh spinach unwashed and don't wash until ready to use. Pat dry with a paper towel and put in a freezer bag with the towel to absorb moisture. Given its short shelf life, spinach is perfect for freezing. Wash, trim off ends and yellowing leaves, blanch, and pack into freezer bags. See how to freeze spinach.