LinkedIn Adds "Stay-at-Home Mom" as a Job Title
As a stay-at-home mom, you know your employment gap was anything but "time off," and now your work history on LinkedIn will reflect it.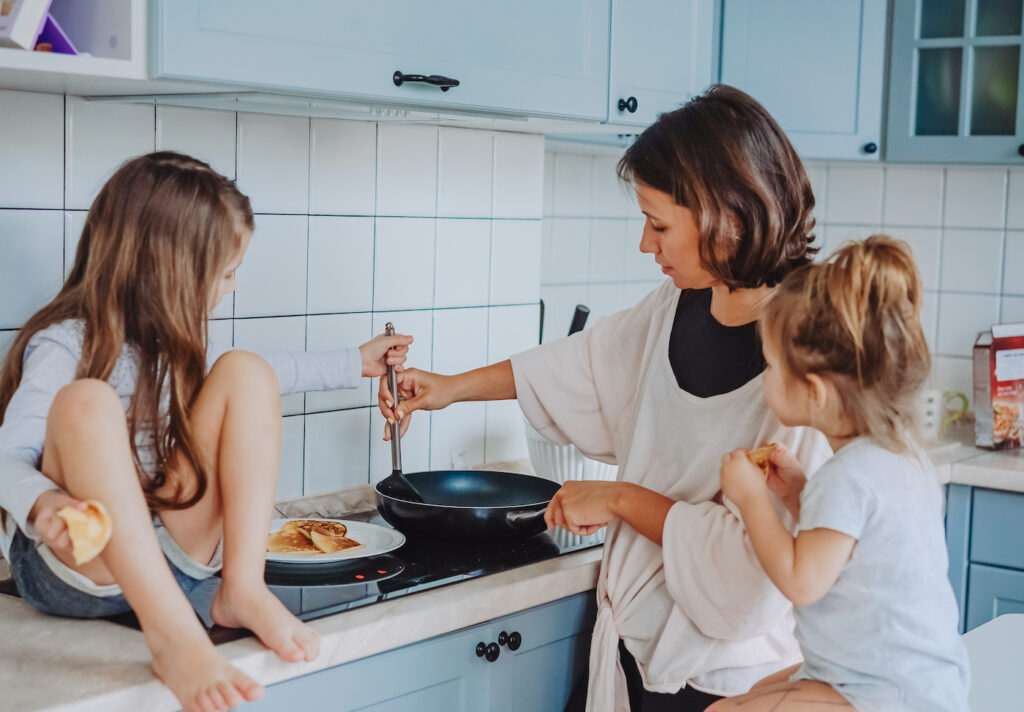 The hours you've spent at home raising your children have probably been the longest and most emotionally intense of your life. You are the family's chef, event planner, housekeeper, shuttle service, referee, nurse, entertainer, educator, and the person everyone looks to when something has gone missing.
The pressure mounts from all sides. And even if you have a partner who shares in many of the duties, more often than not, the bulk of the burden still falls to you. This is known as the invisible load of motherhood.
And just like that coworker who asked, "How was your vacation?" when you returned from maternity leave, some people just don't understand how much actual work is involved in your unpaid role.
Thankfully LinkedIn is helping to normalize this time spent away from the workforce with a new change to their online resume. They're adding "stay-at-home mom" and "stay-at-home dad" as job titles. They're also removing a setting requiring job titles to be linked to an employer.
This change will make it easier for parents and caregivers to create resumes that reflect their lives and their priorities. With 2.3 million women forced out of the workforce in the last year, changes like these may help women who choose to go back to work. (source)
LinkedIn made these changes after Heather Bolen, a former corporate Starbucks employee who founded an educations start-up, criticized the social network's lack of profile options for people who have been forced out of the workforce. Bolen began her own career reboot by updating her LinkedIn profile. And when she tried to label her employment gap, the only option available was "homemaker".
"Strikingly, there are zero pre-populated options on LinkedIn to identify maternity leave, parental leave, adoption leave, sick leave, elderly care leave, or for long term injury/illness, education/re-training, volunteering, long term travel, a gap year, a sabbatical — or for a pandemic," wrote Bolen.
"It's time for employers to accept that careers are often non-linear and to provide improved policies for remote work, flex time, and paid family leave," said Bolen. "And it's time for job seekers to not feel like they must skirt around employment gaps, lest be frozen out."
Creating a new option for stay-at-home parents
These obstacles affect both stay-at-home moms by choice and those who were forced to leave their positions or work from home.
"LinkedIn's silence is tantamount to a 'don't ask, don't tell policy,' in which employers and prospective employees dance around the topic of family." She also argued that this silence prevents meaningful conversations about workplace policies that could "better support the hiring, productivity, job satisfaction, and retention of employees who are also primary caretakers."
Bef Ayenew, director of engineering at LinkedIn, responded to Bolen via a Fortune article. "I wholeheartedly agree that we need to normalize employment gaps on the profile to help reframe hiring conversations."
In the coming months, LinkedIn will provide new flexibility and language to those who have stopped working for a period of time. One change will allow users to create separate resume sections for employment gaps and choose one of 10 different types of hiatus, including parental leave, family care leave, or sabbatical.
LinkedIn also announced other coming changes, including a dedicated field for users to add their gender pronouns.
Changes like these make a difference. And we appreciate the swift response from LinkedIn. Parents should feel proud of the time away from their careers to care for a child or loved one. And this equates to one less barrier in the process of going back to work.