A Little Free Library Can Make a Big Difference
A nationwide movement, Little Free Library encourages book lovers to put up give-and-take boxes in their neighborhoods. We're highlighting some creative community libraries and showing you how to make one in your neighborhood.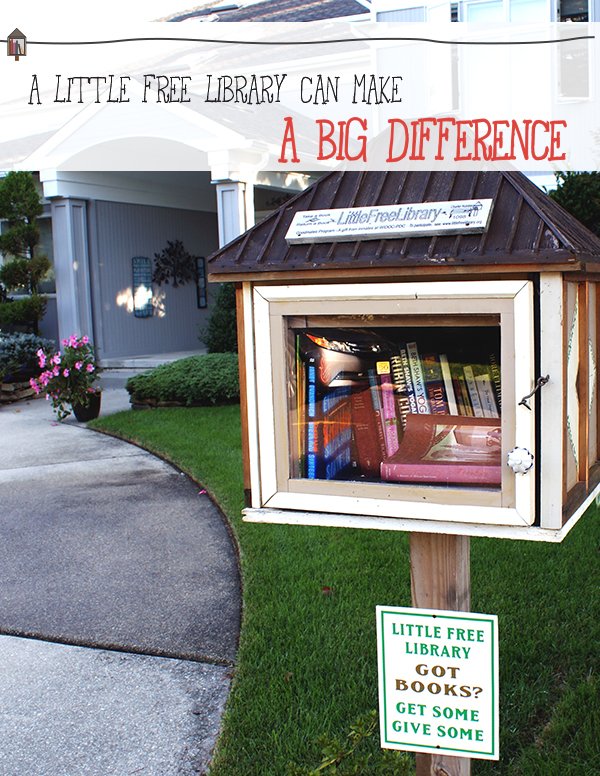 Maybe you're homesteading on a rural road and don't have ready access to a public library.
Perhaps you and your neighbors are avid readers without the time to hit up the library regularly.
Or, maybe you just want to connect with your community and share your love of good books. Then, the Little Free Library trend is perfect for you.
Anyone can place a little free library box in their yard with a handful of used-but-great books and a notebook for folks to jot down their thoughts. It then becomes a take-a-book, leave-a-book place and a way to encourage interaction between neighbors or co-workers (yup, even workplaces are jumping on the bandwagon).
The first of such little libraries was created in 2009 by Todd Bol of Wisconsin, in honor of his book-loving mother. He built a schoolhouse-style box and placed it in his front yard, labeled "Free Books."
His friends and neighbors loved it so much that he began creating more to give away. From here, Bol teamed up with Rick Brooks to develop the social enterprise into what it has become today. Little Free Library is now a registered nonprofit organization that inspires a love of reading, builds community, and sparks creativity by fostering neighborhood book exchanges around the world.
Bol died of pancreatic cancer on Oct. 18, 2018. In his memory, his brother, Tony — with support from Todd's wife, Susan; their two children, Allison and Austin — launched Share With Others in early 2019 to continue expanding front yard sharing through books and other items. With Tony Bol at the helm, Share With Others follows Bol's core principles, expanding on his ideas and remaining engaged with the movement he created.
In addition to offering front yard sharing products, Share With Others hosts community-building events, including the Stillwater Front Yard Share Affair planned for Saturday, Sep. 14, 2019.
This city-wide event for front yard sharing and meeting neighbors will feature music, readings, book swaps, sharing of garden produce, homemade art and more. Neighbors are encouraged to follow The Turquoise Table movement, which encourages front yard conversations among neighbors.
Creative Ideas for a Little Free Library
Leave it to book lovers to come up with the most creative ideas for their community libraries. Here are just a few of our favorites.
We found this Tardis Little Free Library in Manitou Springs, Colorado last fall.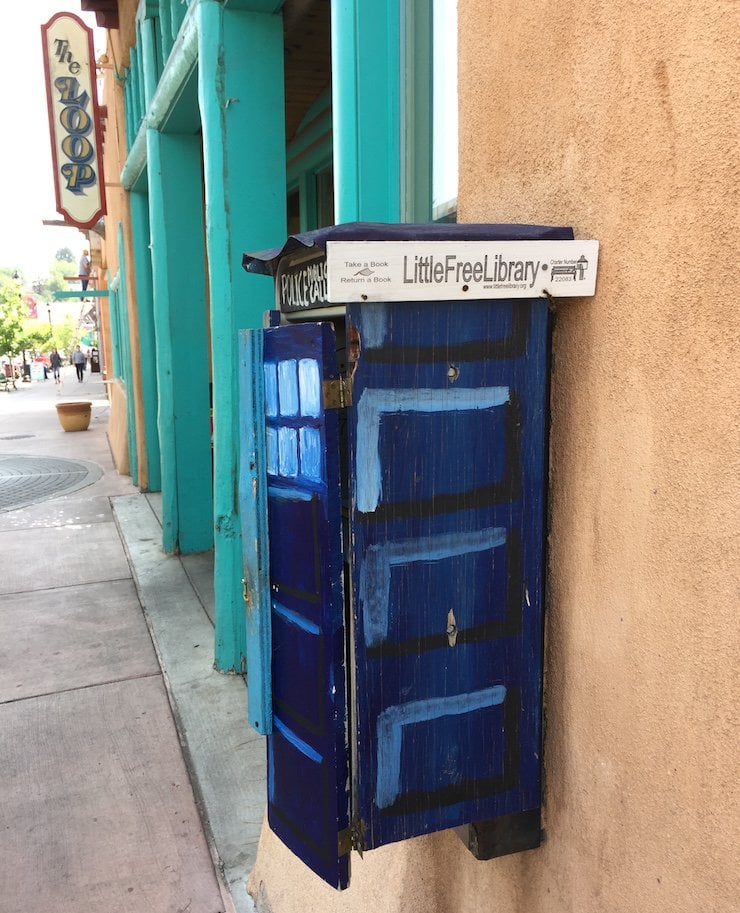 This Harry Potter Little Free Library in Stoughton, Wisconsin is managed by a local middle school librarian.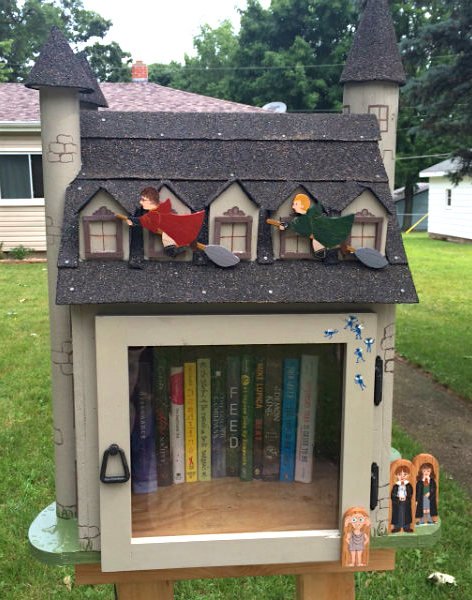 And an excellent use of repurposing can be found at the Sawtooth School of Visual Art – Grandfather Clock Little Free Library in Winston-Salem, North Carolina.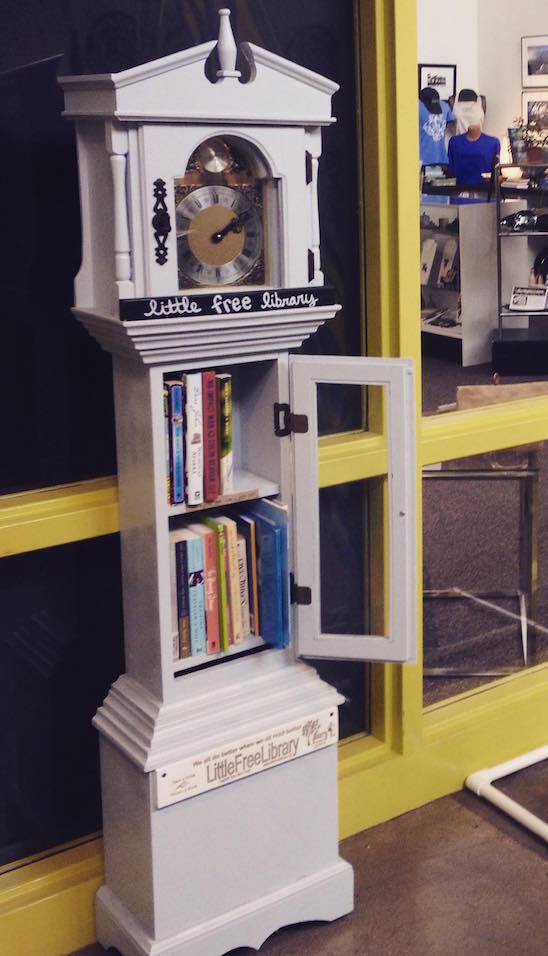 How to Start Your Own Little Free Library
Name your steward
First, decide who will build and take care of your library. The caretaker is called the steward.
Will you be keeping it neat and appealing? Your kids? A retired neighbor? Do you have a neighbor or friend who loves woodcraft projects? Maybe they'd like to put their hands to good use for the cause.
Build your library
To build, there are ideas at the website (as well as an option to purchase one), and Pinterest is full of great little free library plans — even repurposing a cabinet! Just be sure that a freestanding structure is allowed in your town first, since there have been a few zoning issues throughout the country regarding Little Free Libraries.
Register your Little Free Library
Go to the Little Free Library website to register (for a small fee) and make your library official. You'll also receive a Steward's packet and charter sign for your box that'll help you set everything up.
Share!
Now's the time to connect with your community. Use flyers, social media, local news media, or anything else you can think of to gather support.
Once the library is installed, have a grand opening ceremony!
What a great excuse for a small block party. Call it a Bring a Book, Bring a Buck shindig to collect your first books and money towards registration, have a small ribbon cutting ceremony, and kick things off by sharing the awesome books you'll be donating to the cause. The cool thing about these libraries is that, depending on your demographics; these can contain a mix of adult, young adult, and even children's books.
If you love the idea of a Little Free Library but don't need one in your area, consider sponsoring one for a community in need. It would also be a great giving back project for kids, too.
To find out more, check out littlefreelibrary.org or watch this adorable video.