Summer is Ripe for Raising Happy, Healthy Eaters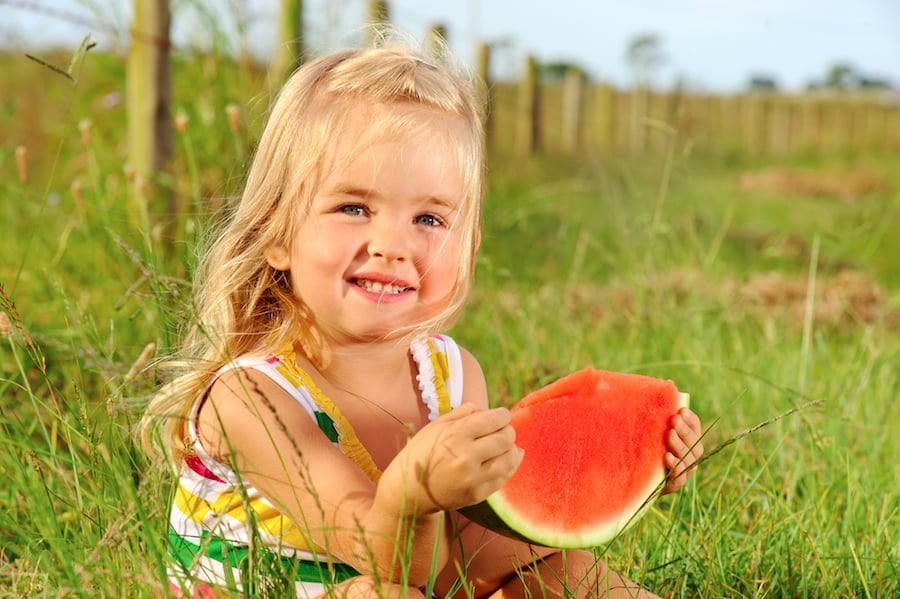 Humans of all ages tend to take interest and care of things that matter to them — whether it's animals, clothes, toys or their bodies.
Fruits and vegetables can sometimes be a "tough sell" to kids and I think one way we can change that is to nurture their relationship with food by making real connections for them with their food.
When kids are invested in and involved with growing or selecting something they eat, it naturally stirs up feelings of interest, independence and pride.
Want proof of this phenomenon?
Have you ever tried to recycle a drawing, an old school project or take apart a kid's Lego creation? It can result in tears! Our kids are really attached to what they create so why not take that sense of pride and ownership into the garden and into the kitchen!
Kids like what they know!
Children are creatures of comfort, most tend to like what they know! By getting our kids gardening they will know what they grow!
So let them help you pick out the seeds, plant them and help them grow with watering and even weeding. Not only will they take great pride in what they have grown… they will know their food very well by the time it comes to tasting it!
Starting a Garden
If you have the space to garden, you could devote a certain area for your kids to plant their own garden, or you could just keep it as one big family garden. Since kids love color so much you could plant a Rainbow Garden. Think of planting produce that will be red, orange, yellow, green and blue/purple! Another idea is to plant produce that germinates quickly.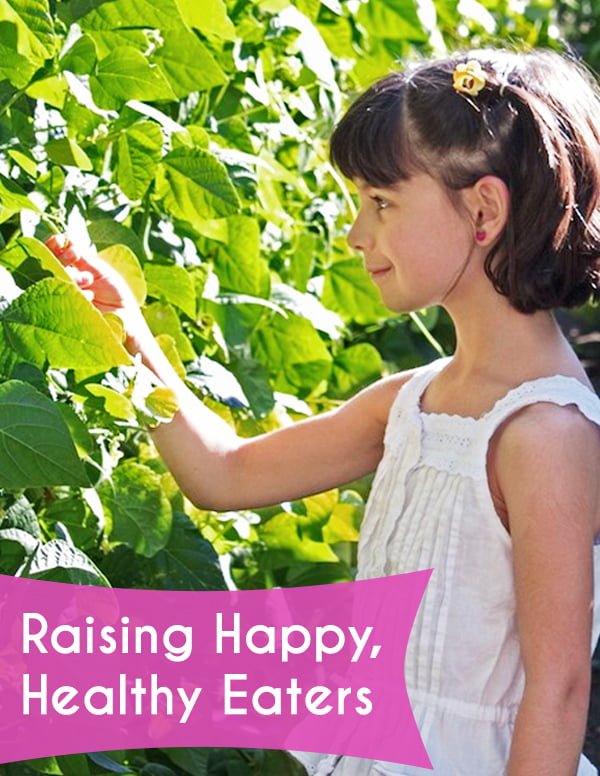 This will appeal to the delight of instant gratification because it can be disappointing for little ones to plant a seed and not be able to see anything growing for a while. Radishes are great for this because they come up in three or four days! Other popular choices zucchini, carrots, lettuce, peas and strawberries.
What if you don't have space to garden?
No problem! Your kids can grow herbs in small pots or the next time you buy a stalk of celery cut off the stalks leaving the bottom and put it in a glass jar with some water… your kids will be thrilled to see new celery growing from the old stalk in a few days!
Many cities now have community gardens so even if you don't have your own yard you can still grow some of your own food! If none of those options will work for your family you can always take your kids to a farmers' market where they can talk to the people that grow their food!
Farmers markets have a magical quality that brings families and communities together; farm fresh produce, knowledgeable farmers, and a relaxed outdoor feeling are just some of the benefits you'll enjoy!
The Benefits of Shopping at Your Local Farmers' Market
1. Aside from growing your own produce, you won't find it any fresher than at a farmers' market! The colorful produce is grown locally and picked when perfectly ripened and full of nutrients. This means it will look, smell and taste fantastic…experiencing produce at its best is great when you are introducing them to your children. No one likes soggy old produce!
2. You have an opportunity to talk to the people who grow your food! Farmers are a fantastic source of information and some have a favorite recipe or two to share! Your children can come up with a few questions for them such as: "what vegetable grows the fastest" or "how do you know when carrots are ready to be picked"? Connecting your children with the foods they eat and the people who grow it is an important step in teaching them how to make smart food choices for themselves.
3. You are making an earth friendly choice when purchasing produce grown in your area. Buying local produce reduces transportation pollution and costs. Choosing to buy locally grown produce is healthier for you and the planet! It's also a great way to support the hard working farmers in your area.
4. It's a wonderful hands-on learning adventure for your children. Give them a bag and start them on a scavenger hunt to find a rainbow of colorful fruits and veggies! They'll have fun tracking down a red fruit, an orange vegetable and so on! Let them help you select and purchase the produce. The more you involve your children in selecting, preparing and cooking produce the more comfortable and willing they'll be to eat it!
Raising happy, healthy eaters
"Tell me, I forget. Show me, I remember. Involve me, I understand." – Carl Orff
Whether it's cooking, gardening or any other life skill that you want to pass down to your children, the key is to involve them as much as possible!
When children associate fruits and vegetables with something fun, they are much more likely to give them a try and what could be more fun than making their food grow or getting to shop at a colorful farmer's market!
For further reading and good eating, check out some of these fun books and guides….
Children's books on Gardening
From Seed to Plant – Gail Gibbons
The Good Garden – Katie Smith Milway
City Green – DyAnne DiSalvo-Ryan
Growing Vegetable Soup – Lois Ehlert
Children's books on Farmers' Markets
At the Farmers' Market with Kids – Ethel Brennan & Leslie Jonath
A Day at the Market – Sara Anderson
Max Goes to the Farmers' Market – Adria F. Klein