How to Reduce Your Family's Chemical Body Burden
The term body burden refers to the total accumulation of toxins in the body. From dangerous metals like lead or mercury to pesticides and food additives, our bodies can carry quite a heavier burden than they were meant to.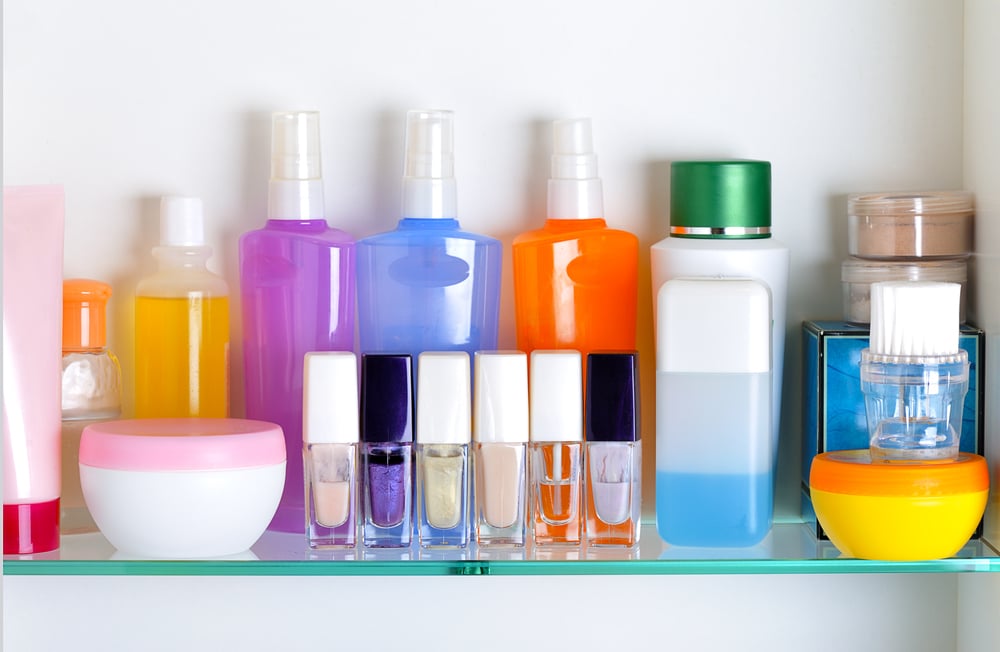 You may eat only organic, limit processed foods, and try to buy more natural body care products. But have you ever wondered what your chemical body burden or toxic chemical load is?
I'd been writing about toxins in everyday products such as baby lotion, antibacterial soap, sunscreen, and in our food, water and air intensively for years. When a friend from the Vermont Public Interest Research Group asked me if she could forward my name to participate in a body burden study, I knew I had to do it.
It was time to put my body where my mouth was, so to speak. The study was a long process involving a chunk of hair, a urine sample, and lots (lots!) of blood.
The Results of My Body Burden Test
As a consumer, I strive to be conscientious and deliberate about what I purchase… even if it means spending a little more money. I buy organic food, I use glass food storage containers. And I've replaced conventional and personal care products with greener, safer versions. So I was surprised and troubled when the results to the study revealed that 35 of the chemicals tested were found in my body.
In particular, I was shocked and disturbed to hear about the elevated levels of DECA (a flame retardant) in my body. I had the highest levels of DECA among all of the participants. I immediately questioned my electronics, my furniture, and the dust I don't vacuum as regularly as I should.
Most importantly, I wondered about the flame retardants my young daughters were exposed to in our home. And what the health consequences for them might be. I knew DECA has been linked to reproductive disorders, cancer, liver damage, impaired learning, and thyroid dysfunction.
How to Reduce Your Family's Chemical Body Burden
In the end, I learned that lifestyle alone can't protect us from chemical exposures. But certain changes can help:
1. Filter Your Drinking Water
According to the Environmental Working Group's report on tap water, your water could be contaminated with heavy metals, Chromium-6, cleaning agents like chlorine, or some 300 other chemicals and pollutants. (source)
To check what's in your tap water, enter your zip code at this water quality database.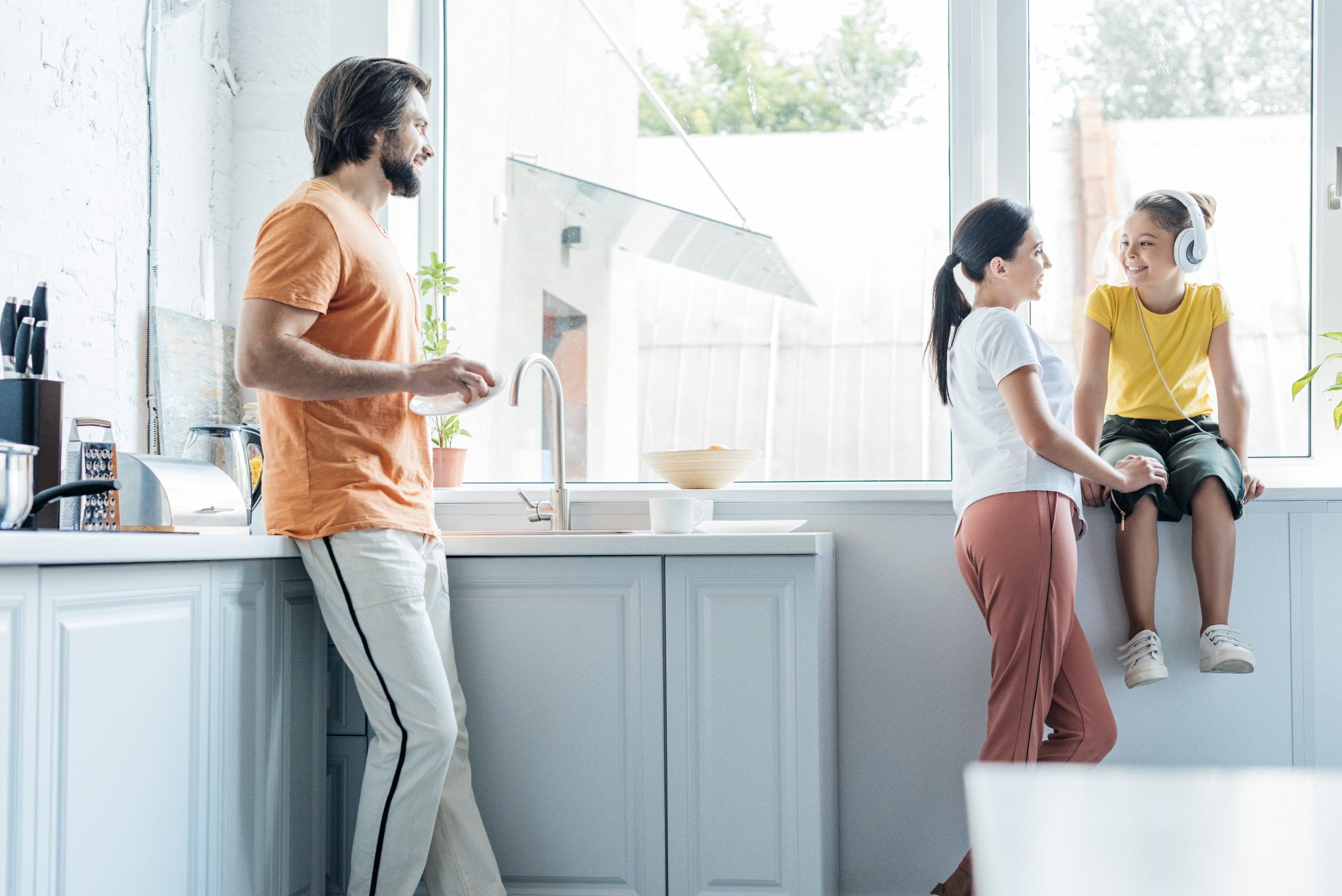 A filter like the ones from Berkey filters remove sediment, rust, organic and inorganic contaminants; like bacteria, viruses, parasites, cysts, heavy metals, and chemicals (ie the chlorine used to treated municipal water). In total, Berkey filters remove 200+ contaminants from water, in addition to eliminating bad tastes and smells – significantly more than what other filters are capable of removing.
2. Switch to an Organic Mattress
If you spend 8 or more hours a day inhaling flame retardants and other chemicals, your health will suffer. Babies and kids (and their growing brains and bodies) are even more susceptible to the dangers of mattress toxins.
Here's everything you need to know about choosing an organic mattress. And here's a guide to choosing a safe crib mattress. If you prefer a shortcut, Naturepedic's entire line from crib to king is the most acclaimed, tested, and research mattress brand. You can use Greenchild15 to get 15% off the purchase of their top-rated, certified organic mattresses and accessories.
3. Reduce PBDE (Polybrominated diphenyl ethers) Exposure
4. Avoid Pesticides and Glyphosate
5. Avoid BPA (Bisphenol A)
According to a 2020 study in the Journal of the American Medical Association, having high levels of bisphenol A (BPA) in the body is associated with a 49% increased risk of death within 10 years. (source)
Bisphenol A (BPA) is known as one of the "everywhere chemicals" because they're found in so many consumer products. It's found in paper towels, plastic plates, toilet paper, receipts, plastic food containers (and much of the plastics we use), canned foods, shower curtains, and more household items.
6. Choose Safer Personal Care Products
By using products with low or no toxins, you can curb some of your family's exposure. Taking a bath in epsom salt a few times a week can help your body flush out toxins and heavy metals. You can also try dry skin brushing to help cleanse the lymphatic system.
7. Take Action
We can't exactly shop our way out of this problem.
I found out I have these toxins in my body, even while leading a lifestyle where I follow most of the above recommendations.
There are thousands of untested chemicals in everyday products. Our current regulation system does not protect families from harmful body burden chemicals and their serious health consequences. We need a shift of burden from consumers, non-profits, and the government to the manufacturers who are making profits by using untested and unsafe chemicals in their products.
The European Union has done this with their REACH legislation, passed in 2004, and we need to follow their example. Here are ways you can act to support changes in our legislation, regulation and management of chemicals in the U.S.
We have the power to make our world safer and healthier for everyone. It's time to use it, collectively.
This article was originally published in 2011 and updated in Oct 2022.