Supporting a Strong Immune System in Babies & Toddlers
Parents of babies and young children have more than their share of worries right now. On top of the usual mental and physical load, they're dealing with isolation plus the hyper awareness of keeping their family's immune systems strong.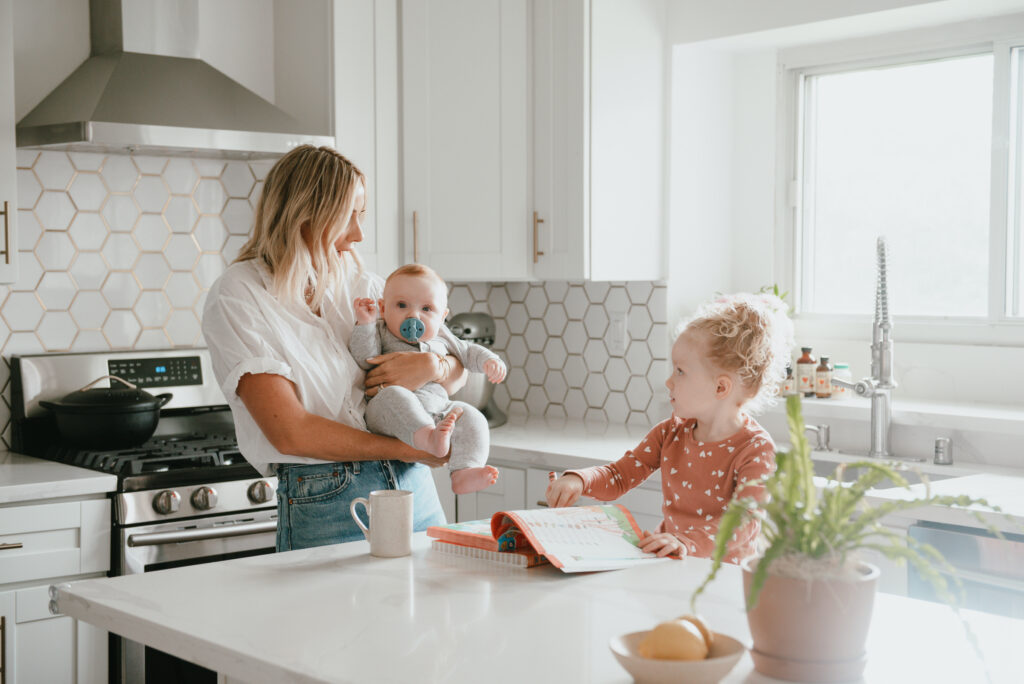 Babies are born with innate immunity, but it takes being exposed to germs and other foreign substances to help the immune system fully develop. With our current protocols of physical distance and less exposure to others, it's wise to take measures to make sure our little ones build strong immunity now and long term.
"This early period of development is crucial as it can impact an individual's immune system and even brain functioning into adulthood," explains explains Dr. Nicole Avena.
If you're breastfeeding, your baby is getting lots of immune boosting properties from antibodies, but all babies and toddlers (especially the picky eaters) may still lack essential vitamins.
The Importance of Vitamin D for Babies & Toddlers
It's estimated that 50% of the population is Vitamin D insufficient. (Sizar O, Khare S, Goyal A, et al., 2020). Vitamin D is needed for the body to absorb calcium from the foods you eat. This fat-soluble vitamin plays a role in bone health, heart health, respiratory health, immunity, and much more (Holick, 2005).
The American Academy of Pediatrics recommends 400IU of vitamin D per day, and studies noted that only about 28.2% of infants met this guideline (Simon & Ahrens, 2020).
Vitamin D is important for immunity, with vitamin D deficiency associated with increased susceptibility to infection (Aranow, 2011). Today, a strong immune system is more important than ever.
Sources of Vitamin D

You likely already know that Vitamin D is produced by your body when you are exposed to UVB rays from the sun (Moriarty, 2018).
Good food sources of Vitamin D include oily fish, liver, egg yolks, and fortified foods.
The Importance of Vitamin K for Babies & Toddlers
Vitamin K is another essential fat soluble vitamin that plays an important role in bone health, heart health, and clotting (NIH Vitamin K Fact Sheet). Recommended intake varies based on age – 2.0mcg from birth to 6 months, increasing with age to 30mcg per day at one year.
Sources of Vitamin K
The main food source of Vitamin K is dark, leafy greens such as spinach, collard greens, and kale. This form is called phylloquinone. It's estimated that only about 10% of the Vitamin K found in leafy greens is actually absorbed (Wells, 2015). Another form of Vitamin K, called menaquinones, can be found in some fermented foods, and can also be produced by bacteria in the body (Harvard Nutrition Source).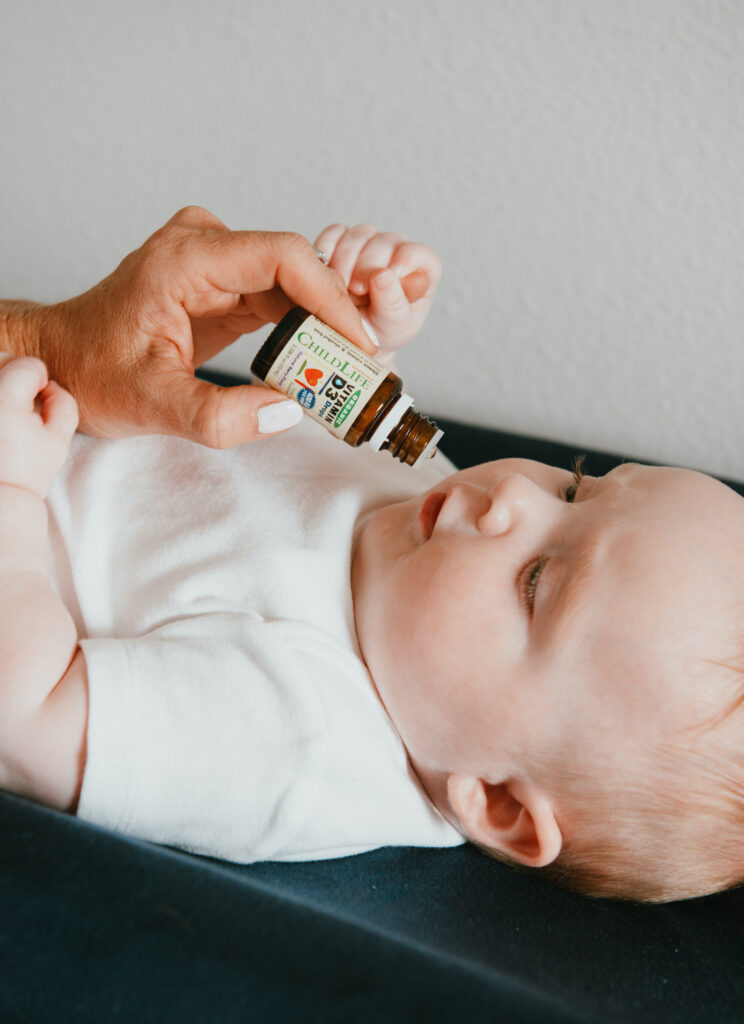 When & How to Supplement
If you decide to supplement your child's diet, ChildLife Essentials are an excellent option.
ChildLife's Organic Baby Essentials line is specifically designed for babies with meticulously sourced ingredients to ensure safety. You never have to worry about unwanted ingredients. These supplements:
Are Non-GMO
Contain No Fillers
Contain No Artificial Colors
Contain No Artificial Sweeteners
Contain No Artificial Flavors
Are Gluten-Free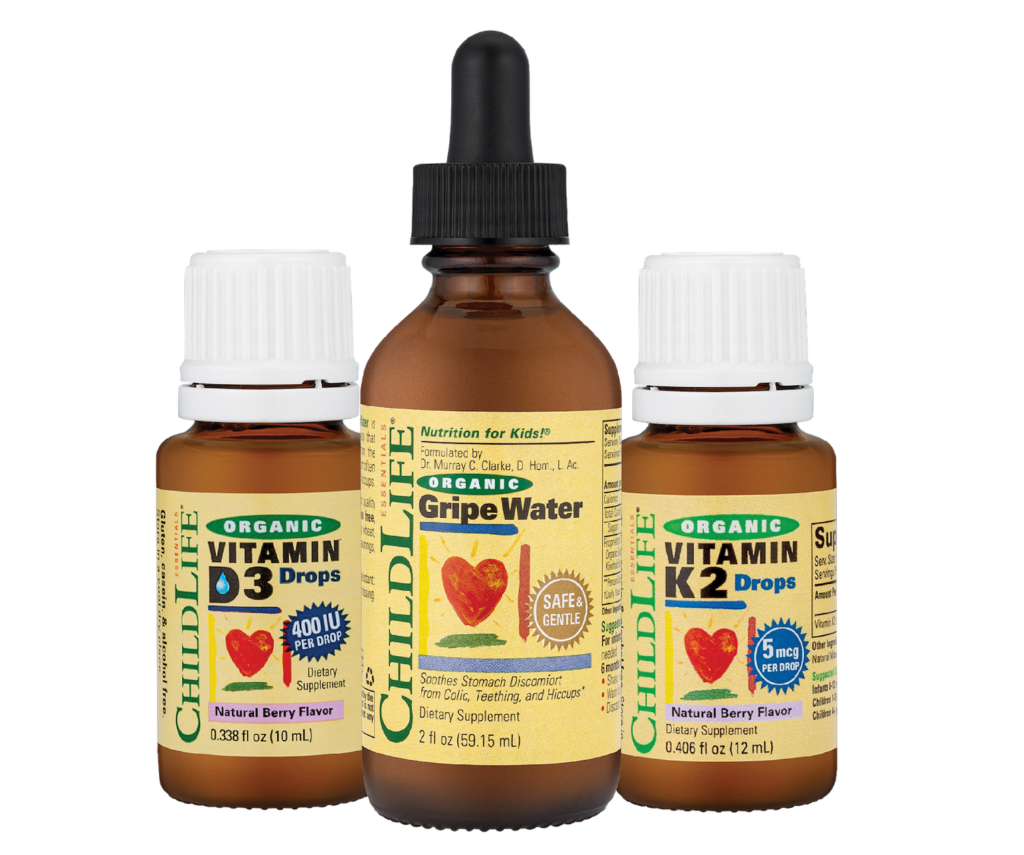 Just one drop of ChildLife Essentials Organic Vitamin D3 contains the recommended daily intake of 400IU and each drop of ChildLife Essentials Organic Vitamin K2 contains 5 mcg of Vitamin K2.

ChildLife Essentials Organic Gripe Water

ChildLife Essentials offers herbal supplements, including Gripe Water. With organic ginger, organic fennel, organic dill, and organic kiwifruit extract, it can help comfort and soothe gas, bloating, and digestive tracts in babies and toddlers.
Organic Ginger – Helps comfort babies experiencing nausea, gas, bloating, and stomach cramps resulting from occasional colic.⁠
⁠
Organic Fennel – Helps relax a spasmodic colon and release trapped gas in babies with occasional colic.⁠
⁠
Organic Dill – Helps dispel gas, settle the stomach, and calm the digestive tract in toddlers.⁠
⁠
Organic Kiwifruit Extract – Sourced from New Zealand and helps maintain bowel regularity, as well as the natural ecology of "good" bacteria in your child's digestive tract.
Easy to Give to Little Ones
ChildLife Essentials supplements are easy to give to little ones. You can give them directly via the dropper or use the dropper to mix the supplements into their child's drink or milk.
High-quality, trusted supplements can give you peace of mind when it comes to getting your baby or toddler the nutrition they need. And it's so nice to have one less thing to worry about when life gets hectic.
This article is part of a collaboration with our advertising partner, ChildLife Essentials. All thoughts and opinions shared are strictly our own. Thank you for supporting the brands that make it possible for Green Child to share free natural parenting and healthy living content.