Jessica Alba and Christopher Gavigan Talk About The Honest Company
What happens when one of Hollywood's biggest stars shifts her spotlight onto the subject of non-toxic and eco-friendly parenting? The mainstream world takes notice.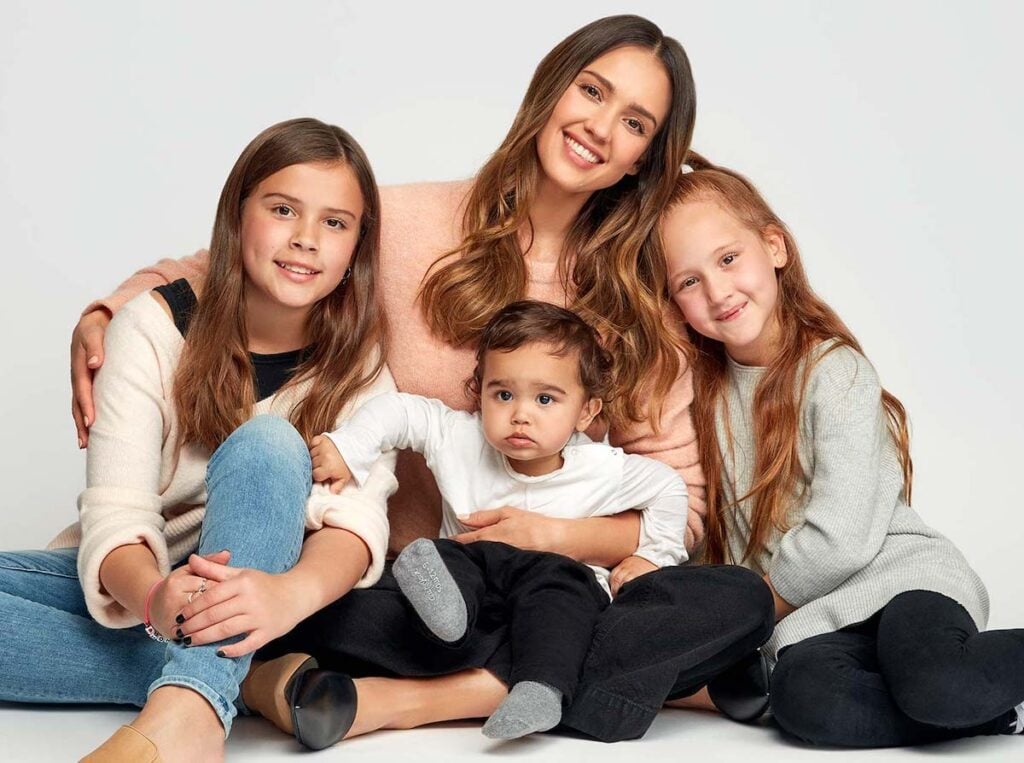 Golden Globe-nominated actress and mother of two, Jessica Alba, is not the crunchiest mom you know. Nor does she want to be. But her very public journey into motherhood mirrors that of many young mothers who ease their way into sustainable living.
It starts with wanting only the best for the pure little life you're bringing into the world. When she was pregnant with her first daughter, Jessica says she was told to pre-wash the baby's clothes in a certain brand of detergent designed for baby items. An allergy attack and a case of hives later… she decided that laundry soap wasn't going near her newborn.
Jessica's search for truly non-toxic baby products led to another frustration…the only safe, disposable diapers she could find were off-white or brown.
Where were the cute prints and stylish colors?
While we might reach for our copy of Healthy Child Healthy World: Creating a Cleaner, Greener, Safer Home, Jessica went straight to the author. She met with environmental health leader and father, Christopher Gavigan, for some research and brainstorming.
"Parents get a lot of advice about what to feed their children and how to baby-proof their home," Christopher says, "but many are still completely unaware of the toxic risks posed by everyday basics, like diapers, home cleaners, body washes, and laundry soaps. Yet, there's growing consensus that some chemicals used in these products are linked to chronic diseases like asthma, ADHD, and even cancer."
With this in mind, together, Jessica and Christopher dreamed of a company with a line of sustainable and stylish products to help parents give their children a better, safer start. We talked with them about how this dream has become a reality as The Honest Company officially launched this year.
GCM:  Congratulations on a successful launch! The line is adorable and seems to be meeting the high standards of our non-toxic watchdog friends. Your team is all over the web answering questions and responding to product suggestions. Can you share any changes you're making based on early feedback?
Jessica:  We've been getting so much thoughtful feedback, and we really appreciate it!   core principle of our business vision is to really listen to our audience, and continually seek their feedback so that together we can constantly improve our products' efficacy, our business approach, and expand into new categories.
Based on early recommendations, we are expanding and personalizing our online services (beyond just the monthly subscription) and creating the next phase of diapering, home cleaning, and body care products for The Honest Company.
GCM:  The product line includes disposable diapers, wipes, personal care items, and laundry/cleaning supplies. The most frequent question Green Child Magazine readers have asked is… Do cloth diapers fit into your future plans?
Christopher:  It's funny you should ask because we've been really surprised by how much feedback we've heard from moms who cloth diaper. I guess they were eager for a company like ours to offer solutions that appeal to their values of environmental consciousness, non-toxicity, and health awareness as well. And based on their demand, we've started looking into it.
For now, what we do know is our laundry detergent works wonders for cloth diapers. And, we'd love to hear from parents about what cloth diapers are their current favorites? What do they like? What don't they like? What would the dream cloth diaper be?
GCM:  When you break down the subscription service, how do you feel it compares to the average, eco-friendly family's budget?
Christopher: Compared to similar products we're extremely competitively priced, yet we understand we aren't the low cost leader. We are focused on effectiveness, purity, and top quality ingredients, because we truly believe every family – every baby – deserves safer and better products.
That's why we are committed to doing what we can to transform the marketplace and make safe products accessible to everyone.
GCM:  Do your little ones have a favorite product in the line?
Jessica:  Honor [Jessica's 3 year old daughter] is obsessed with the shampoo because she likes the Vanilla Orange Tangerine scent, and because it is the only one that doesn't sting her sensitive eyes – finally!
I adore our home cleaning line, too.  Everything from our extra-sudsy dish soap to our super effective laundry detergent.  It all works without harsh, synthetic chemicals.  Our multi-surface spray smells amazingly good, and is universally loved by everyone who tries it.
And, our diapers are exceptional, by the way…really "holding the baby's business." We wouldn't create them if we didn't want to use them (since all The Honest Company founders have kids under 5 years old) and absolutely love them ourselves!
GCM:  When we share a video or link about your products on Social Media, we see likes and retweets by people who have never shown interest in green living before. It's exciting to us that your high-profile status, along with these stylish and effective products can open a whole new segment of parents up to an eco-friendly lifestyle.
Beyond that, what has been the most rewarding part of Honest so far?
Christopher:  The Honest Company is definitely thrilled to be breaking the mold, educating more parents on these healthier choices, and engaging more people in more "honest" living, but the most rewarding part so far has been seeing the dream of "something better" come to life. We wanted to create a company that made safer products more affordable, more beautiful, and more convenient – and here we are. Now, we can't wait to keep growing, doing things better, and creating a healthier, happier world however we can.