A solar eclipse is a great opportunity to teach kids about the sun, moon, earth and their relationships to one another. Here are some fun and educational solar eclipse activities for kids.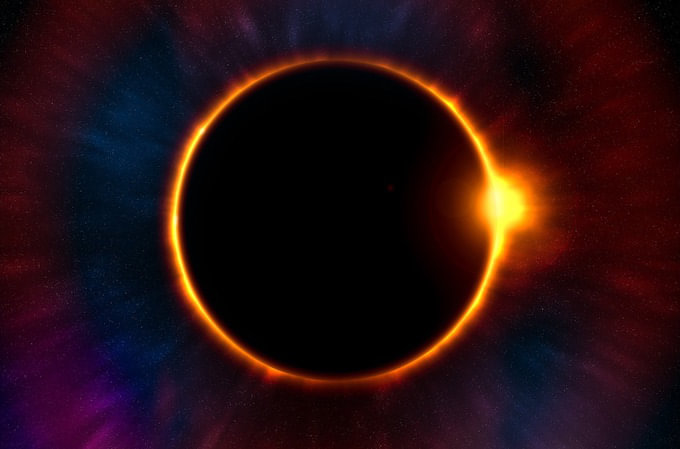 There have been lunar eclipses in America throughout the last century, but the last eclipse to cross America from coast to coast was back in 1918. That's just shy of a hundred years!
If there's a time to throw an eclipse party, this is it! And with back-to-school planning in full swing, there's no better way to end (or begin and abruptly end) our outstanding at-home summer education series. So, make this eclipse memorable and educational with these five fun activities.
Watch the Eclipse with a DIY Pinhole Camera
Short on glasses? Well, you won't have to worry about experiencing a tantrum that's even more memorable than the eclipse. NASA's pinhole camera activity is super simple and super safe. All you need is aluminum foil, stock cards, tape, and a paper clip. Assemble following NASA's instructions — no, you don't need to be a rocket scientist — and you and the kids will have a safe way to watch the eclipse.
If making the camera isn't your idea of fun, you can buy solar eclipse glasses to make sure you're observing the sky safely. Looking through the glasses, you will see only a tiny sliver of sun left – but be sure to keep the glasses on. If it still looks like an ambient daytime light, the full eclipse hasn't occurred yet.
* NASA and the American Astronomical Society (AAS) advise you to use solar eclipse glasses or other solar filters from recommended manufacturers. Amazon has been issuing refunds for orders of brands they've sold that aren't from these manufacturers, so make sure you view the company's published certification stating they are a TSE 17 manufacturer and approved by NASA and the AAS.
Mold Your Own Clay Moon
This moon activity was designed to teach kids about moon craters, but with the eclipse upon us, a clay moon can be used for all sorts of different things. It can be paired with a flashlight to demonstrate moon phases and eclipses. It could be hung from a window as space decor.
Or, if you're really feeling crafty, you could keep the art session going and whip up some stars or planets to make a DIY moon mobile. Magic mud or air dry clay are recommended for making your moon, but if you're anything like me, you'll be making a last-minute-moon out of a long-lost tub of Play-Doh that you never pulled out from under the bed. Because, obviously, you were waiting for the ideal opportunity.
Create a Flashlight Eclipse
All you need is a flashlight and a quarter. Unless, of course, your children are like my own. In that case, you'll need one flashlight and one quarter for every one child. If you make the clay moon, then you can use your moon instead of a quarter.
While the kids are losing it over flashlights, there's another activity you can squeeze in. The Moonlight Magic activity demonstrates the reflective power of the moon via flashlight and bike reflector. Between these two activities, kids may be so busy that they forget to blind themselves with the old classic stare-into-a-flashlight activity that every child somehow knows.
Make Eclipse Pancakes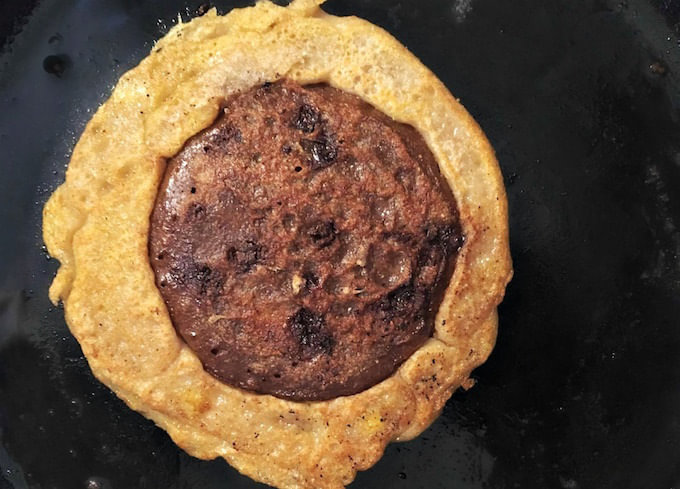 I was so psyched to see this eclipse pancake idea from Kara Carrero. Nothing turns a day into a celebration better than food… especially when it's commemorative and educational-ish food. To make your own Solar Eclipse pancakes, follow Kara's instructions and then set aside ⅓ of your batter. Take the remaining ⅔ of batter and stir in cocoa powder until it's your desired color. This cocoa powder batter will be your eclipse batter. I took the extra step of fancying up my eclipse pancakes by adding chopped chocolate chips to make chocolately moon spots (Okay, that fancying business is a big fat lie. I was going to add chocolate chips regardless, but it's still a great idea).
Get Artsy with a Suncatcher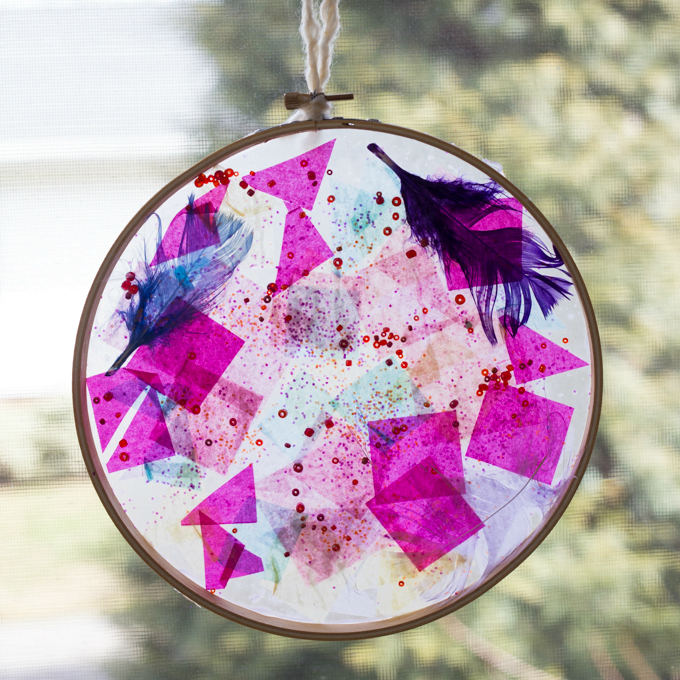 This tissue paper suncatcher project is a simple and lovely way to commemorate the eclipse. There are so many different ways you could make these sun catchers for the eclipse.
You could create a suncatcher and a separate mooncatcher which can hang in front of the sun to mimic an eclipse. Or you could make an eclipse suncatcher using circle-shaped tissue paper, with reds, oranges, and yellows for the outer part of the sun, and greys and blacks for the eclipse.
Since we still have a month to go, you have time to stock up on those eclipse glasses. A total eclipse is safe to view but locations across the U.S. won't experience "totality" for more than 1-2 minutes. Actually, very few locations are in the path of totality, so unless your location is on the total eclipse list, you'll want to make sure you and your family either has eclipse glasses (or a nifty pinhole camera!) at all times.
Happy (and safe) eclipse-watching!

Latest posts by Green Child Magazine
(see all)