As a new or expecting first time parent, registering for baby items can be overwhelming. We asked our readers, the best source for new parent advice, to share the baby items that you really don't need and why.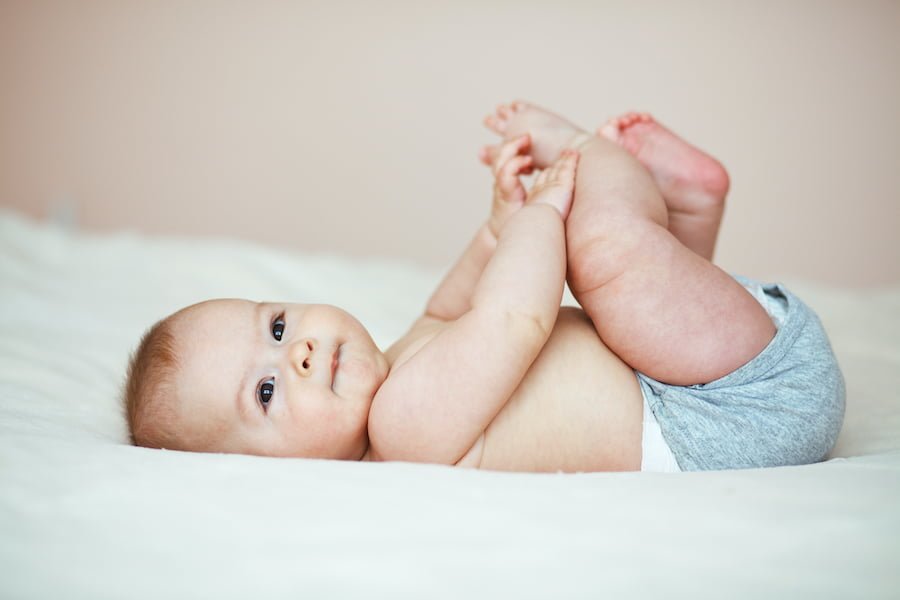 The Baby Items You Don't Need
1. The wipe warmer.
"I wish we'd returned it instead of opening it. Our daughter never seemed to notice the difference between cold or warmed wipes!"
"It feels like there's a decrepit timer on it somewhere, counting down the days until it hits the landfill."
2. Matching crib bedding set with bumpers.
"Yeah, those went into storage about a week after we brought the baby home. Totally impractical. As a matter of fact, the crib didn't get used either."
And actually the Consumer Product Safety Commission advises, A safe crib is one that meets CPSC's strong federal safety standards and is clear of clutter. That means no pillows, no heavy quilts, no thick blankets, no pillow-like stuffed toys or other large stuffed toys and no child carrying devices, recliners or sleep positioners." (source)
3. A changing table.
"Hubs has this in the garage organizing tools and some of my gardening stuff. We rarely used it for its intended purpose, and it had to go to the garage because there is absolutely no way to repurpose a traditional changing table as stylish furniture."
"Well, it looked cute in the nursery, but our couch and floor were usually the go-to spots for diaper changing."
4. A baby bath tub.
"ALMOST useful, but not really. Our kitchen sink does the job just as well and that way we skipped the wasteful plastic (including those inflatable rings made from toxic PVC)."
5. An extensive wardrobe.
"They were only used a handful of times before little boo grew out of them, so I should've just bought pre-owned. I'm SURE my baby wouldn't care, and I would've saved a ton of money."
FYI here's more on the smart and sustainable way to buy baby clothes.
6. A diaper pail.
"I chickened out on cloth diapering, so I already felt like a green failure. Then someone gave us one of those diaper pails that individually wraps every disposable diaper (which already contains plastic) in its own plastic bag. Seriously, I could go off the grid and zero waste from here on out, and still never even out our impact from that thing. UGH!"
"Expensive, stinking-diaper contraption is more like it. It was the thing I gave the most chances. It never redeemed itself."
7. Plastic Baby Bottle Sterilizer
"Whoa, so unneeded and a bit scary. Hot soapy water gets the job done fine without microwaving plastic and causing hot spots and plastic breakdown."
Honorable Mentions: 
Crib Dribbler: Good gosh, it's an infant sized hamster waterer.
Peepee Teepee: The marketing says, "Place it over your baby boy's area to prevent unexpected showers from making a mess during changing time." We say just throw a towel over it. Sheesh!
White noise maker: Why did I spend $35 on this chunk of plastic when I could've used my extra air cleaner?
Giant hand pillows: I understand the sentiment, but just get a weighted blanket, okay?
Crying analyzer: We all just need to learn how to speak baby. How hard is it? I kid, I kid.
Gro-Hush: I'm pretty sure the babe wants you more than that noisified pad.
The Benefits of Streamlining Baby Items
Cutting back on baby item clutter has many benefits. Here are just a few.
It saves money.
Buying fewer items means spending less money. If you're registering for items, keeping a lean baby registry typically equals more people giving you cash or gift cards so you can save up for the baby items you actually will use.
It creates a clean and minimalist home.
Listen, it's not fun to weave your way through bouncy seats, swings, and play gyms strewn about your house – especially when you're sleep-deprived. Baby gear clutter is real, and it takes a mental toll – especially when those things need new batteries. Plus if your first baby doesn't like the swing, you'll probably feel obligated to save it for any siblings… and that just takes up more space in your attic or your mind.
There are fewer toxins for your baby to breathe.
Unless you're getting hand-me-downs or everything is organic and non-toxic, the more stuff you have, the more chances your baby is breathing in endocrine disrupting chemicals. Most swings and padded seats are made from polyurethane foam, which is known to release formaldehyde and is usually sprayed with brominated flame retardants.
It's better for the environment.
The more baby items that run on batteries or have electronic components (think soothing sound machines and vibrating bouncy seats), the more likely they are to malfunction. So you're either going through more batteries or sending yet another device to the landfill. Plus battery-free toys encourage your child's creativity.
It encourages you to take a stand against wasteful consumerism.
This one feels big to us. When you forego baby items you really don't need, you're not buying into the predatory marketing lies that imply you'll only be a good parent if you have all the right tools.
As a first time parent, so may want to equip yourself with anything that can help you navigate this new, very important role. But truly, no baby item will compare to the precious time you spend with your baby.

Latest posts by Green Child Magazine
(see all)