Beautiful Boho Baby Names for Girls
To be boho or bohemian, typically refers to one who beats to their own drum. Boho fashion and sensibilities are connected to hippie culture and tend to embrace natural beauty and peace.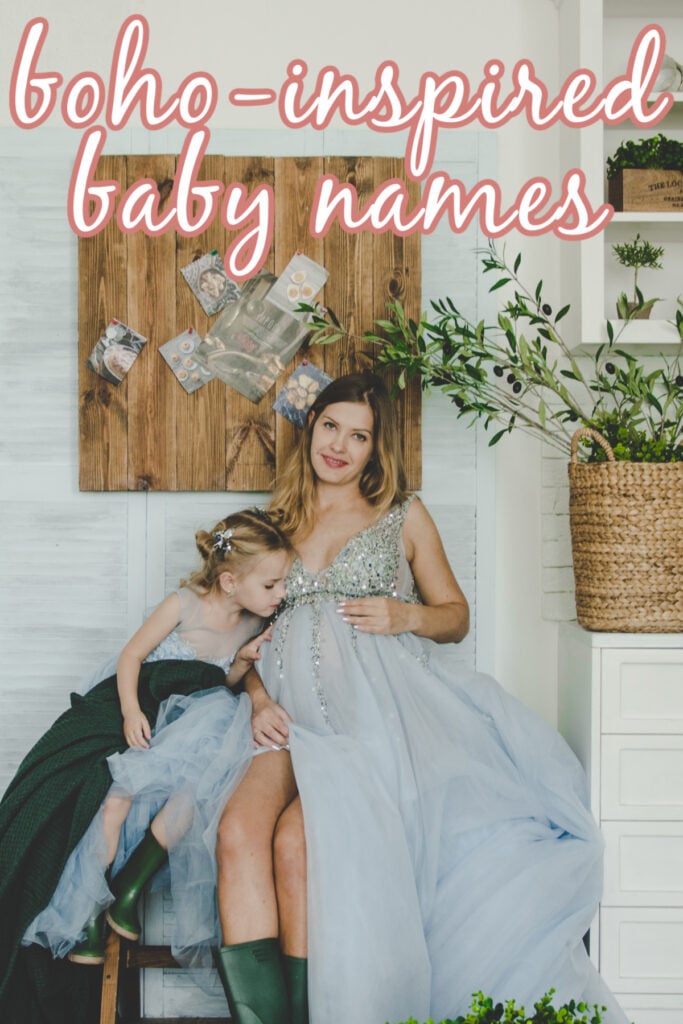 So, we think boho baby names make for perfectly sweet choices, especially if you want your name choice to embody individualism. Here are some of our favorite boho baby girl names that each have a bit of their own unique earthy flair.
Boho Baby Names for Girls
Brea
Meaning beauty beyond sight, Brea is a 4-letter baby name that is short, sweet and simple.
Savannah
Savannah Miller, elder sister of actress Sienna Miller, a pair known for their ties to Boho Chic fashion, has described a "real bohemian" as "someone who has the ability to appreciate beauty on a deep level, is a profound romantic, doesn't know any limits, whose world is their own creation, rather than living in a box".
Prairie
More than just a nod to the Boho Chic fashion must-have, the prairie skirt, this name choice is unique and speaks to the sentiment many bohemians embrace, the beauty of nature.
Enola
Have you heard of the Netflix movie, Enola Holmes? Well, this leading lady is related to the famous Sherlock Holmes, who was often referred to as a Bohemian. But we think the character embodies the perfect amount of bohemianism herself.
Bodhi
Once you'd only find this name on a boy list, but it's now considered a unisex baby name and gaining popularity for girls. Meaning "awakening" or "enlightenment," Ian Somerhalder and Nikki Reed named their daughter Bodhi Soleil.
Ella
Boho culture has become tied to festival culture. So we think Ella, a twist on Coachella, is a sweet boho baby name for those who also love music.
Land
Land is a simple earthy name. Land feels like a fresh, more feminine version of Landon, which means "long hill".
Goldie
Goldie Hawn, a boho chic icon, is the inspiration behind this name choice. We think the name Goldie embodies all things beautiful, sunny, and happy.
Stone
The name Stone is of English origin that means "dweller by the rocks." While it might often be used for boys, we love its earthy vibe and elements of strength for a girl.
Victoria
There is a bit of a Victorian influence in boho fashion's prints and shapes, and that's why this classic name also feels perfectly boho to us.
Zooey
Another modern day embracer of boho chic, Zooey Deschanel, inspired this boho baby girl name addition. The name is of greek origin and means life.
Boho Baby Names Combinations
Savannah Ella
A mix of natural beauty and love for music, we love the sound of this boho baby girl name combo.
Zooey Victoria
A mix of modern and classic, We love the mash up of old and new with this match.
Enola Brea
Simply beautiful, unique and perfectly boho.