Looking for earthy, hippie baby names? Whether your own mama was a flower child, or this pregnancy is just giving you a groovy vibe, you'll love this list of hippie-inspired baby names.
The hippie subculture began as a youth movement in the early 1960s. The fundamentals of hippie living drew from the bohemian culture of the 19th century and the influence of Eastern religion and spirituality.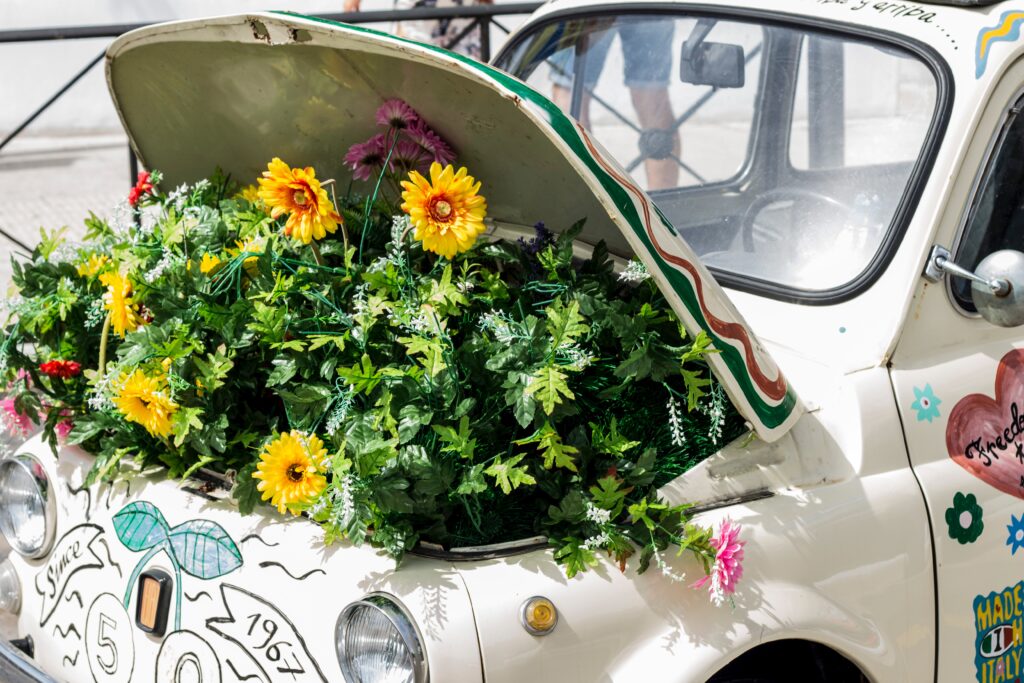 Today, hippies are described as accepting, loving, and earth-conscious. You could say that hippies care for the world around them, more than they might care for accumulating things or being wasteful.
Naming your baby after a hippie symbol or icon is a great way to express the ideals you hope your child will embody. Here, we listed some of our favorite hippie baby names and hippie baby name combos, take a look:
Flower
Perhaps we'll start with a somewhat more obvious hippie baby name, flowers were a universal anti-violence symbol of the hippie culture, and we think it makes for a beautiful first or middle name choice. Flora is also a nice variation to consider.
Bodhi
This name is unisex but we love it as a hippie baby girl name. Of Sanskrit origin Bodhi means "awakening' or "enlightenment".
Posey
Posey is an English name meaning "a bunch of flowers". We really like it as a middle name.
Oak
Our favorite famous Oak is Okieriete Onaodowan from Hamilton. It means solidity, strength, and longevity. And of course, it has a nature vibe to it.
Daisy
In the same vein as the above, this more specific flower name comes from the Old English word: dægeseage, which means"day's eye". Katy Perry seems to have been a fan, as she named her daughter Daisy. If flower names are peaking your interest, check out some more botanical baby names here.
Peace
A hippie baby name list wouldn't be complete without Peace as an option. A peace sign was another symbol of the hippie culture, and will be a sentiment that will never go out of style.
Love
Your mind may go to Netflix's "You", but we think this is one of the sweetest four letter baby names out there, even if the character from the hit series who shares the moniker doesn't exactly leave you feeling warm and fuzzy.
Jack
If you like names that are short and sweet like the above, Jack makes for a great hippie baby name option. Inspired by Jack Kerouac, a writer who pioneered the Beat Generation in the 1950s.
Bud
Another flower power name, Bud represents possibility or a "budding" future. It's also a nickname for a friend or companion. It's also a boy's name good enough for Lily Tomlin's character's son in Grace & Frankie.
Violet
An English name of Latin origin, Violet is another beautiful flower power inspired name.
Prima
So much of the art and writing that came out of the Beat Generation, shaped the culture around it. That's why Diane di Prima, a female beat poetry writer inspired this hippie baby name addition.
Hendrix
Widely regarded as one of the most influential electric guitarists and one of the most celebrated musicians of the 20th century, we think either Jimi or Hendrix could make great name choices for your little one.
Janis
One meaning for Janis is: to be gracious or to show favour. It has landed on our list of hippie names though, to honor Janis Joplin, a singer who rose to fame in the late 1960s, known for her powerful, blues-inspired vocals.
Sierra
We don't need much explanation for this one. Meaning free spirit, we love the name Sierra as a hippie baby name contender. It's also the name of a beautiful and majestic mountain range in California.
Bell
We love this spelling spin on the commonly used Bella or Belle. We also love how it gives a subtle nod to a much-worn hippie fashion staple, bell bottoms.
Featherly
Typically used as a last name of German origin, Featherly, like the above Bell, could be reminiscent of feather accessories worn at the time. But the name could also connect us to birds, flying free.
Amity
Of French origin meaning harmony and friendship in French, we think Amity is a unique and beautiful hippie baby name option, as the subculture stood for acceptance and friendship across all people. (Plus Green Child Magazine's Editor in Chief just so happens to be named Amity!)
Rainbow
A symbol of inclusiveness and cohesion, Rainbow could make a great first or middle name option. Some also believe that rainbows symbolize a loved one's passing from this world to the next. So, if you didn't want your child to share the name of a lost loved one, but wanted to honor them, this could be a nice way to go.
Terra
The first earth day was held in 1970 and was championed by the hippie subculture. Terra means earth and just seems like a perfectly simple baby name option.
Harmony
An English name meaning perfect unity, Harmony typically refers to music. It also means agreement or concord. Harmony makes a sweet hippie girl's name or middle name.
Karma
Karma as a name is of Hindi and Sanskritorigin meaning "fate or destiny". In Buddhism and Hinduism, karma is the inevitable effect of actions during life. It's also been a name embraced by celebs of late.
Crystal
The name Crystal is of Greek origin. Some people like to use crystals to heal their own energy or the energy around them. Hippies also like to wear crystals as jewelry, so that the stones can ward off negativity or promote positivity. 
First + Middle Hippie Baby Name Combinations We Love:
You may want to pair a traditional first name with a hippie middle name. But if you're feeling completely inspired by your little flower child to be, try some of these sweet hippie name combos:
Daisy Love
Pretty, sweet, and perfect baby girl name for a child who wants to embody the beauty of the world around them.
Jack Hendrix
We simply think there couldn't be a cooler combo.
Terra Bell
This hippie baby name seems to have a nice ring to it.
Prima Peace
Alliteration for the win, here.
Amity Sierra
Peace, friendship and a free spirit. What's more to love?
Any of these hippie baby names seem like the perfect fit for your little one?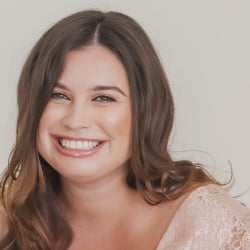 Latest posts by Caitlin Ultimo
(see all)