Botanical Baby Names That Are Always in Season
Nature can inspire so much around us. So, why not take a cue from the world around you when it comes to naming your baby?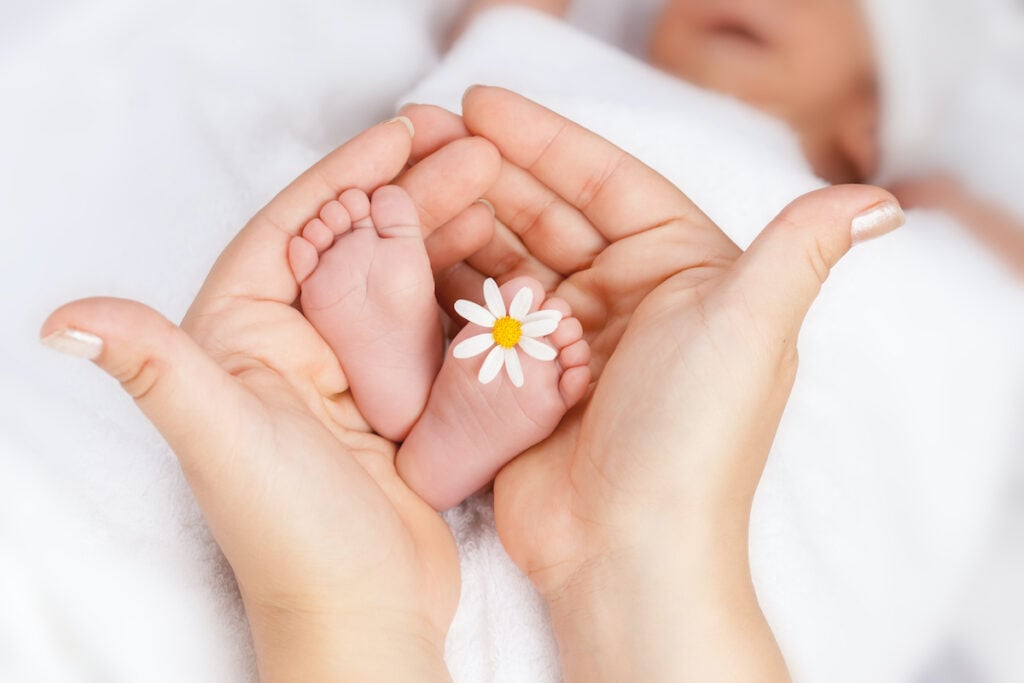 We think that the natural beauty of flowers, plants and trees are a perfect place to turn to for a little baby name inspo. Take a nature walk or look out of your window and observe your surroundings—or take a look at our already curated list of botanical baby names:
Iris
Short and sweet, this flower is actually also considered a symbol of power and can represent faith, hope, courage, wisdom and admiration.
Lily
Because of the Greek myth of Hera and Zeus, lilies are associated with rebirth and motherhood. You could also use Lily as a shortened version of Lillian, Liliana or Lilith.
Sage
Known to ward off bad energy or spirits when lit, as a name, Sage is another 4-letter baby name option, and it means wise.
Rose
Of course we had to include Rose on our list of botanical baby names. The traditional red rose can symbolize love and romance, but the flower and its many colors can stand for many different things. We also like the Rosaria variation of the name.
Flower
Not only botanically-inspired for obvious reasons, this name also lands itself on our list of hippie baby names.
Elm
We think this feels like a strong botanical baby name option, as these trees stand strong through all kinds of storms. Elms have also symbolized the idyllic life with their shade being mentioned as a place of special coolness and peace.
Olive
We love this simple and pretty botanical baby name. You could also choose a variation of the name, like Olivia. Olive means "the peaceful one", as the olive branch is a symbol for peace.
Magnolia
Magnolias symbolize dignity and nobility. But if that seems a little too stuffy for a baby, we like the idea of using Maggie for short.
Camellia
One variety of this flower is called an "April Remembered Camellia". We think that this could make for a great way to make your baby name personal. If your baby is due and delivered in April, we're sure you'll always remember and cherish that time of year as your baby's birth month.
Poppy
Adorable and bright, this flower blooms in June and could be a great summertime botanical baby name choice.
Bloom
If you are a lover of all flower varieties or simply love nature, to bloom means to produce flowers, and could be a great botanical baby name option.
Jasmine
We think that this moniker sounds as good as it smells. The flower's meaning varies by place and culture, but it often symbolizes love and beauty.
Glory
This botanical baby name is inspired by the Morning Glory, and could be a good fit for a baby name of a little one who enters the world in the wee hours of the morning.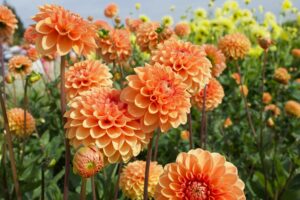 Dahlia
This flower is known to symbolize elegance, inner strength, creativity, change, and dignity. And as a name, Dahlia is known to represent one who stands strong in their sacred values.
Maple
We love a baby name that's a little old fashioned and nature-inspired to boot. Maple trees have the ability to adapt to many soil types and climates, and have been thought to symbolize balance, promise, longevity, generosity, and intelligence.
Rosemary
Another classic-sounding moniker, Australian Rosemary blooms in January and could make for a great name option for a New Years baby.
First + Middle Botanical Baby Names Combinations We Love:
Olive Rose
We love the juxtaposition of an unexpected and expected botanical baby name together.
Dahlia Elm
Super unique, this name combo is a powerhouse option, with both elements being tied to strength.
Rosemary Bloom
We feel like this name stepped right out of a storybook.
Camellia Glory
This botanical baby name combo sounds like the perfect balance of sweetness and strength.
Lily Sage
We think that this could make for a wise name choice for a little baby.
What do you think? Will any of these botanical baby names make your short list?