Homemade baby food can be an economical, convenient, and healthy way to nourish your child. Here you'll find the many reasons to make your own baby food and how to go about it.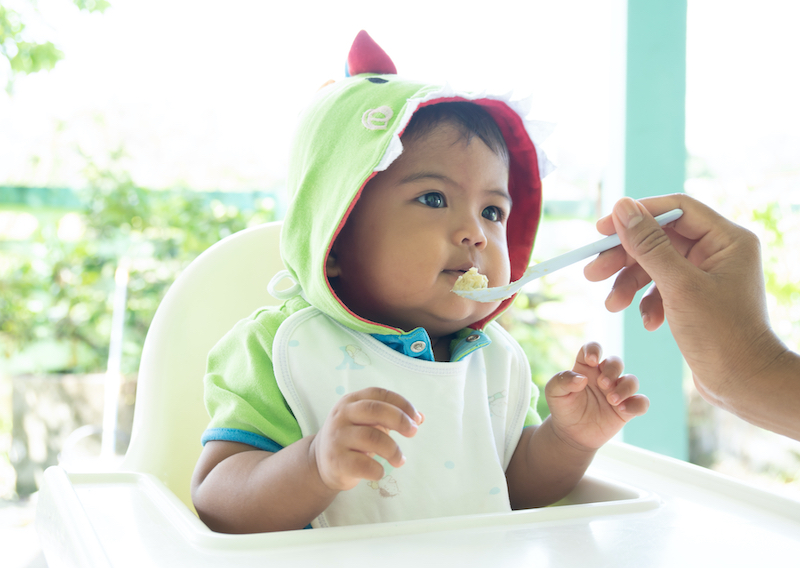 Before we get into all the benefits and details, baby food has made the news recently… and not in a good way.
On February 4, 2021, the House Subcommittee on Economic and Consumer Policy reported that baby foods are "tainted with dangerous levels of arsenic, lead, cadmium, and mercury."
The report reads in part:
According to internal company documents and test results obtained by the Subcommittee, commercial baby foods are tainted with significant levels of toxic heavy metals, including arsenic, lead, cadmium, and mercury. Exposure to toxic heavy metals causes permanent decreases in IQ, diminished future economic productivity, and increased risk of future criminal and antisocial behavior in children. Toxic heavy metals endanger infant neurological development and long-term brain function.
"No level of exposure to these metals has been shown to be safe in vulnerable infants," said Linda McCauley, dean of the Nell Hodgson Woodruff School of Nursing at Emory University, who studies environmental health effects.
The report made a variety of recommendations that could affect U.S. policy including requiring mandatory testing and labeling. They also advise that parents be informed consumers. One way they can do that is by being aware of which foods are more likely to be contaminated by toxins. For example, rice is a food that consistently tests high in arsenic and heavy metals.
FDA test results in 2016 showed evidence of glyphosate (the controversial ingredient in weed killer RoundUp) in instant oatmeals and baby foods.
At a Florida meeting, an FDA chemist presented the findings about glyphosate residues in several types of infant oat cereal, including banana strawberry and banana-flavored varieties. Glyphosate was also detected in cinnamon spice instant oatmeal, maple brown sugar instant oatmeal and peach and cream instant oatmeal products, among others.
In the sample results shared, the levels ranged from zero (in several different organic oat products) to 1.67 parts per million.
The levels found by the FDA in oats fall within those allowed tolerances – set by the EPA at 30 ppm. The US allows far more glyphosate residue in food than other countries. The tolerance for glyphosate in oats is 20 ppm in the European Union.
How does this chemical get in these foods? Monsanto encourages the use of glyphosate-based Roundup on oats before harvest to control weeds and help even out crop maturity.
Contaminated baby food is another social justice issue because healthier foods are often out of reach for many low-income families, especially those who live in food deserts. WIC, for example, provides more jarred baby food than it does fruits and vegetables.
So what is a parent to do?
It turns out, making your own baby food is less daunting than you might have thought. By using high quality – organic, and local ingredients – you can provide your baby a healthier start.
Homemade baby food is the most nutritious
"Store-bought baby food, including the organic brands, has a shelf life of 18 months to two years," explains Liza Huber, founder of Sage Spoonfuls. "While sterilization is necessary to achieve shelf life, it kills vitamins, nutrients, taste, color, and aroma in the process."
When you lightly steam foods and serve (or freeze) them immediately, they retain most of their nutrients, tastes, colors, and textures. Many ripe fruits can be pureed without cooking, leaving all of the flavor and nutrition intact.
A Harvard Medical School article compares the benefits of fresh and frozen veggies. The article says that while fresh is preferred, we're often not really sure how fresh our produce actually is.
"Frozen is a great, healthy alternative to fresh, especially if your fresh produce isn't so fresh anymore," says Dr. Michelle Hauser, a clinical fellow in medicine at Harvard Medical School and a certified chef and nutrition educator. "But if freshly picked produce is easy for you to come by, then it may be slightly higher in nutrients than its frozen counterparts." The take away is that parents can use frozen vegetables in their homemade baby food preparations, especially if it is out of season or not available for other reasons.
How to make your own baby food
Once your baby is ready for solids (generally 6 months or older), you can start by mashing up age-appropriate foods for baby at your family meal. Alternatively, you can puree these foods and feed your baby with a spoon, just as you would with commercially prepared baby food.
Check out these baby food recipes for ideas and inspiration, but once you get started, you'll likely find yourself making what works for your family. The more tastes and textures you can offer your baby, the better you'll build their palate and taste bud development.
Once your baby is able to pick up small objects between her thumb and forefinger, you may choose to explore baby led weaning.
When creating homemade baby food, you have control over the ingredients. You can make family favorites and culturally appropriate foods and take joy in the process.
Healthy Babies Bright Futures cautions that choosing organic foods or making homemade purees does not eliminate the risk of heavy metals in soil and water, because organic foods are not tested for heavy metals.
However, organic foods will contain lower levels, or no levels, of pesticides and be free of added hormones or genetically modified ingredients (source). And, washing or peeling your organic root vegetables may decrease heavy metals.
Be sure to follow the standard guidelines of introducing foods one at a time and leaving 2-3 days before adding another food to ensure there are no food allergies.
Introducing solids
"Imagine the changes a baby's digestive system encounters during their first year," explains Becky Cannon, founder of Green Sprouts. "First, they get nourishment through an umbilical cord, then they drink milk, eat purees, and finally, chew solid foods when their teeth come in."
Parents can help ease their child's transitions by offering soft, cooked real food style whole grains. When pureed, the liquid consistency and naturally sweet taste are similar to breast milk and easy to digest for his first foods. Oats, millet, and rice provide protein, fat, and minerals for nutrition. Adding breast milk to the puree gives extra benefits.
Introducing vegetables is a next step with long term health benefits, that provides vitamins, minerals, and fiber which are essential to growth and development. Feeding with a spoon allows a child to actively participate and supports their oral and physical development. Starting with whole grains and vegetables before fruit helps give children variety and a taste for savory, healthy foods from the beginning, setting the tone for healthy eating throughout their lives.
How long does homemade baby food last?
When stored in air-tight jars, most purees will stay fresh for up to three days in the refrigerator and up to three months in the freezer. Make sure to label and date the contents before storing. When moving from the freezer to the fridge, note the new date and be sure to use within a few days.
When you're ready to serve a previously frozen baby food, move the jar to the fridge and allow it to thaw for a few hours. "If you're in a rush," Liza explains, "run the jar under hot water for 10 seconds to loosen the puree, then warm it in a small saucepan with a little water over medium-low heat. You can also defrost by placing the jar in a bowl of hot water for 15-20 minutes."
How to store homemade baby food
Homemade baby food and purees should be served or stored right away to preserve freshness and to limit bacteria growth. To flash freeze, put the fresh puree into the jar, label the contents, and place directly into the freezer.
If you already have commercial glass baby food jars, sterilize and reuse them. You can find 4-ounce jars that are typically used for canning, but are sturdy and economical glass baby food containers. Sage Spoonfuls makes useful freezer, fridge, dishwasher-safe glass jars. Wean Green also makes 4-ounce glass cubes that work great for storing purees.
To freeze smaller amounts, use silicone ice cube trays with covers. They will thaw quickly and easily on the counter.
Spoons carry bacteria from saliva during feeding. Liza warns against serving leftovers from a bowl or jar that your baby has already used. To avoid waste, try serving a smaller amount from a separate bowl. You can always add more.
What about baby food pouches?
So many tools are available for parents wishing to create their own baby food pouches. Infantino's filling station for semi-solid baby food squeeze pouches is an affordable option. And Sage Spoonfuls also offers BPA- and lead-free pouches.
Label pouches before filling. Once filled, pouches can be frozen but make sure to leave enough space at the top for expansion—as food expands when it freezes.
Safely using store-bought baby food
Some companies are working very hard to produce high-quality products with safe ingredients. By doing your research on brands (as well as foods) that may contain high levels of toxins, you can choose safer options.
Some of the baby food companies that are actively working with the House Subcommittee are:
Beech-nut
Hain
Gerber
Nurture
Healthy Babies Bright Futures lists these as the foods with the highest risk of toxins:
Rice dishes, including with beans and veggies
Milk, whole
Rice, white and brown
Apple juice
Infant formula
Fruit juice blend (100% juice)
Grape juice
Cheerios and other oat ring cereals
Sweet potato baby food
Soft cereal bars and oatmeal cookies
Macaroni and cheese
Puffs and teething biscuits
Bottled drinking water
Fruit yogurt
Need more homemade baby food recipe inspiration? Check out this Sweet Potato, Lentil and Apple Stage 2 recipe. Have any recipes of your own? Share them in the comments!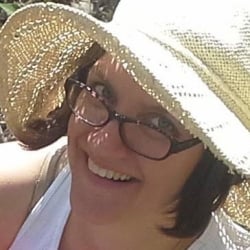 Latest posts by Amy Doeun
(see all)