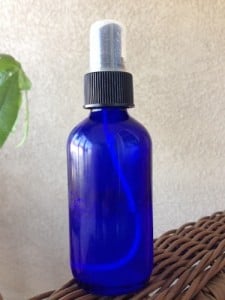 21st century parents may not have the same worries about their children becoming seriously ill with infectious diseases as in the past, but chronic diseases have replaced infectious ones as a big cause of childhood disability. Today our children are faced with new challenges not faced by previous generations, like lack of exercise through sedentary activities, poorer quality of food, pollution exposure through PCBs in plastic, microwave radiation and high exposure to computer radiation.
All of these things can affect the health and behavior of children. According to researchers from Stockholm University in Sweden, chemicals added to plastics to prevent burning can be absorbed by our bodies, disrupting hormone function and causing neurological problems.
Aside from cajoling your child to put down his or her DS and play soccer instead – which is easier said than done – you may be wondering how you can help your child's physical and mental health in this age of fast foods, virtual gaming and pollution. If you encourage more exercise, limit your child's screen time or avoid non-stick pans you're making a great start in giving your child a healthy future, but there are two things you can do that may have a lasting beneficial effect on your child: Home cooked meals and omega 3 supplementation.
The Benefits of Home Cooking
Many parents no longer make their own meals because of the convenience of supermarket pre-prepared and frozen foods or because both parents work and so have limited time in which to make meals, but home cooked food can be surprisingly simple to prepare and a meal can often be rustled up in less than half an hour. As the horse meat scandal proved, there is really no way to know exactly what goes into ready – made food so it is really worth trying to make your own.
If you make your own meals you can buy the ingredients from local grocers or organic outlets so you know exactly where your food comes from
Buying locally means you are supporting local businesses and fair trade
If your food is organic it won't contain any pesticides that can cause cognitive decline and cancers in children. The Lancet says that acute pesticide poisoning occurs frequently in children worldwide and impacts negatively on neurodevelopmental performance.
DIY cooking means you know exactly what goes into your families food and you can limit the sugar, salt and bad fat content if you want to
There will be no incomprehensible E numbers or fillers in your food
Cooking is an enjoyable hobby that you can involve your children in and this might increase their enthusiasm for healthy eating.
The Benefits of Omega 3
While the advantages of plenty of fruit and vegetables are known, one essential element that most children are deficient in is omega 3. Omega 3 is an essential fatty acid that most commonly comes from oily fish and it has an anti-inflammatory effect on the body. This is important, because although short term, acute inflammation is a healthy part of the immune response (caused by immune cells rushing to the site of disease or injury to ward off infection or aid in recovery), longer term, chronic inflammation can cause damage. Inflammation is, in fact, one of the trigger factors in many conditions including cancer, arthritis, heart disease and even depression and behavioral disorders.
Infant Brain Development – Omega 3 assists in the normal brain development of the fetus, according to neuro-surgeon Russell Blaylock, MD, so if you're pregnant it's important to get enough of it in your diet or to take a pregnancy supplement that includes omega 3. In the third trimester of pregnancy and the first two years of life, the baby's brain undergoes rapid changes and omega 3 essential fish oils are vital to this development. Omega 3 improves brain function, cognition and vision. Although DHA, an element of omega 3, is added to some commercial formula milk, all tests have shown this gives no benefit to the baby, according to a review in Pediatrics. Benefit comes directly from the mother via gestation and breastfeeding so the mother's own consumption of omega 3 is vital to her baby's health.
Childhood Diabetes and Insulin Resistance – The journal Pediatric Diabetes found that Omega 3 supplementation reduced BMI in obese and insulin resistant children. One group of children was given the medication Metformin and the other group of children were given omega 3 for a period of 12 weeks and while the Metformin only affected BMI marginally, the reductions were significant for the omega 3 supplemented children. As obesity is often a risk factor for developing diabetes, this is an important finding.
Childhood Asthma – Today, the CDC says that 9.3% of US children have asthma, which amounts to 6.8 million children. One of the reasons for the surge in asthma cases in the last 40 years may be a lack of omega 3 in the diet. One study found that if women took fish oil during pregnancy, their children were less likely to have developed asthma by their teen years. It also reduced cough, improved air flow and lowered the need for medication in some asthmatic children.
Attention Deficit Disorder – There are 5.9 million children aged between 3-17 who have ADD in the US. A shocking 13.5% of boys have been diagnosed with ADD. Some studies have found that children who are supplemented with omega 3 have a dramatic improvement and a lessening of their symptoms. Lack of omega 3, may in fact contribute to symptoms. the University of Maryland Medical Center say that signs of omega 3 deficiency can include fatigue, poor memory and lack of concentration, mood swings and depression.
Improved Performance at School – Does your child struggle at school? Does he have dyslexia or dyspraxia? Children who take omega 3 supplements may find that their dyslexic tendencies reduce and that they have dramatic improvements in reading, writing and numeracy after several months of taking the supplement.
My Child is Vegetarian: What Can I Do?
Vegetarian omega 3 supplements are available in tablet form and from foods such as plant oils, dark leafy green vegetables, nuts, seeds, milk and eggs, according to the Vegetarian Society in the UK. You should also make sure your child has lots of 'good' fats in their diet, from nuts (if not allergic), olive oils and coconut oils, to name a few. It is perfectly possible to have adequate omega 3 on a vegetarian diet.
You can give your child's health the best and most natural boost there is by introducing omega 3 into his diet. It really is nature's answer to inflammation and the damaging effects it brings.
Jenni Kemp is now a freelance writer, prior to that she worked in the healthcare sector, with a special interest in diet, fitness and nutrition. When she became a mom, she decided to spend her time writing on the subjects she feels passionately about – and making sure her own two children have the best possible start in life

Latest posts by Green Child Magazine
(see all)