Boost Your Child's Immune System with Homemade Elderberry Syrup
Elderberry syrup is an effective natural remedy against colds and other things that go around in winter. It is easy and inexpensive to make at home, and your kids will (most likely) enjoy the taste of this homemade elderberry syrup recipe.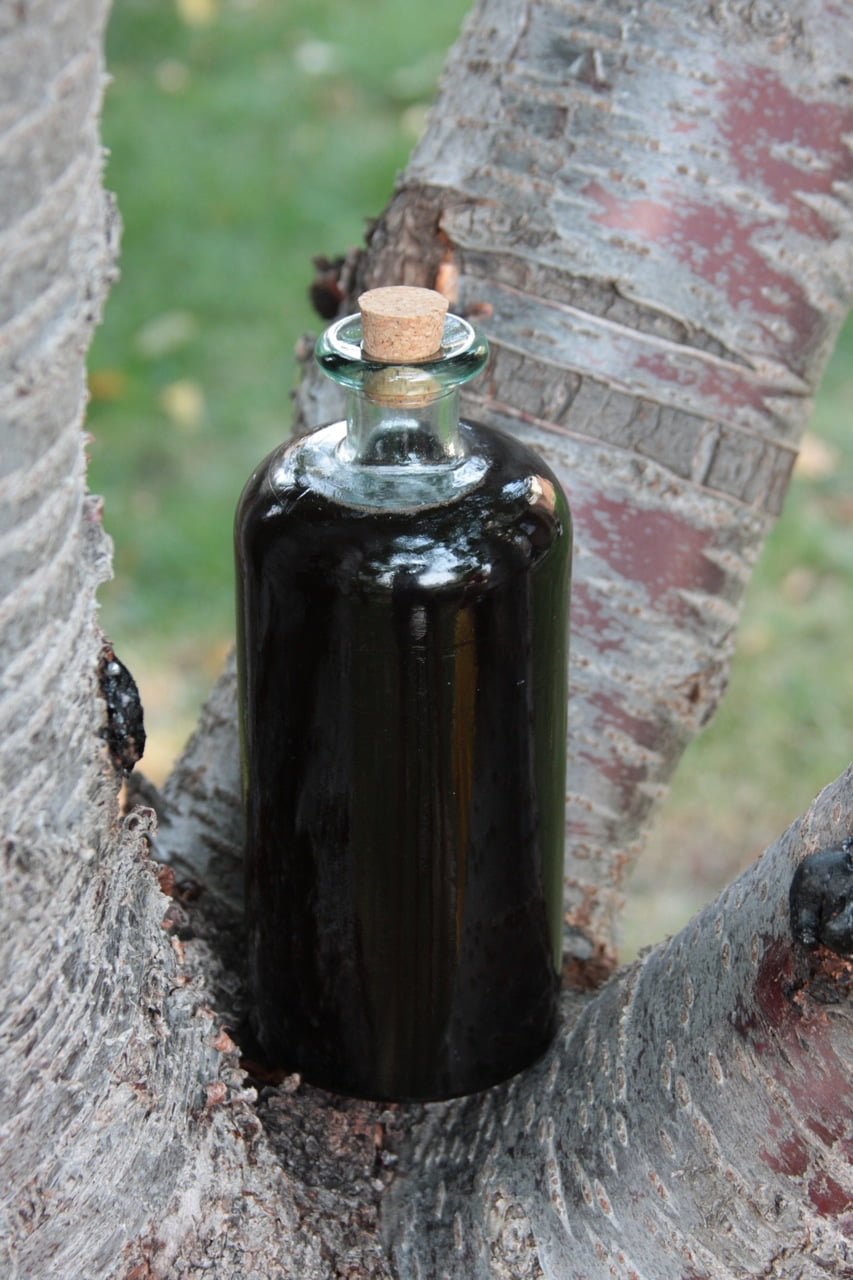 For most moms, there's no time to be sick — or worse — have a sick child. Luckily, there's a home remedy that can help your family prevent or lessen the effects of what goes around during cold and flu season.
Elderberries for Immune Health
Elderberry has been found effective against a wide range of influenza viruses including human, swine, and avian strains. And this study in Norway found that people who took elderberry syrup after they came down with an illness experienced fewer symptoms and recovered more quickly than people who didn't.
For centuries, people have made the cold remedy using just elderberries, water, and honey.
Where to Find Elderberries for DIY Syrup
In North America, wild elderberries often grow in the eastern, central and western regions. You can find them along roadsides, in fields, and in wooded areas. Elderberry plants typically thrive in moist and well-drained soils. So, with a proper lesson in foraging, you may be able to source your homemade elderberry syrup for free.
Not all parts of the elderberry plant are safe for consumption. The berries are usually dark purple or black when ripe and are ready to be picked from late summer to early autumn. The leaves, stem and unripe berries of the elderberry plant contain a toxic compound called Sambunigrin and should not be consumed.
Organic dried elderberries are available in bulk online. You can also find a DIY elderberry syrup kit.
Or you can buy pre-made organic elderberry syrup or kid-friendly gummies. They're effective and available in many health stores and online. Sambucol Black Elderberry Syrup is an excellent option if you don't have the time or interest in DIY. The main drawback to pre-made syrup and gummies is cost. They're quite a bit more expensive compared to making your own.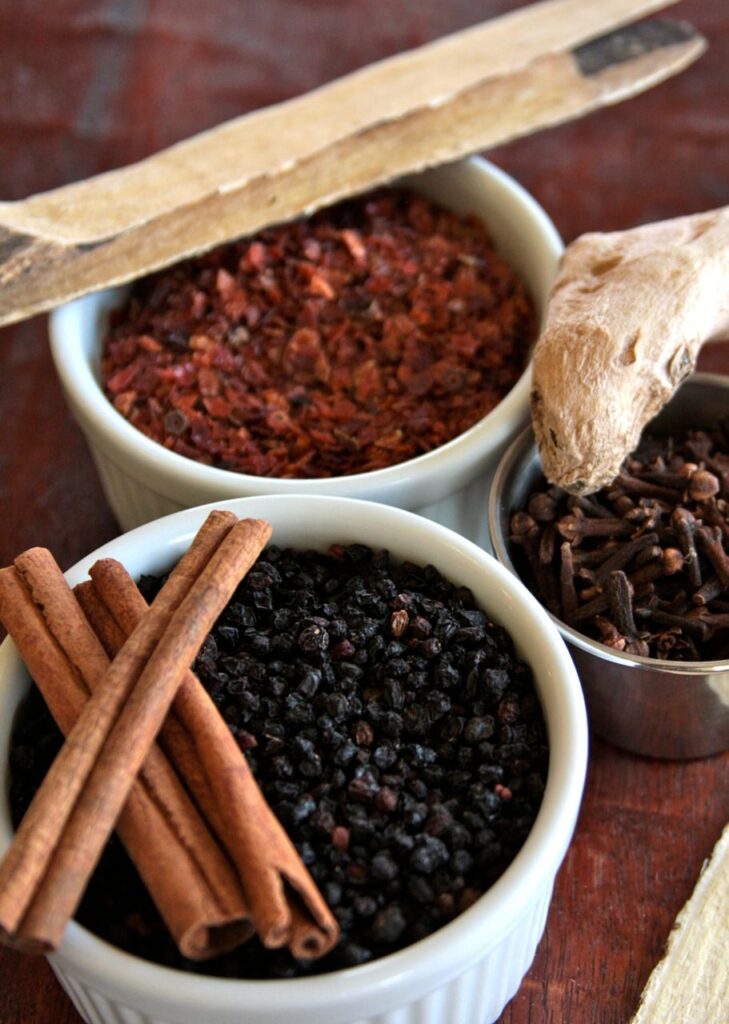 Homemade Elderberry Syrup Recipe
This recipe is a slight variation on the ancient elderberry theme to give it more flavor and immunological punch.
Elderberry Syrup Ingredients
1/2 cup organic rosehips
pinch of cloves
a few pinches grated ginger root
5 sticks astragalus root
4 cups filtered water
1-2 cups local honey (Honey intended for children 12 months and older)
How to Make Elderberry Syrup
Bring 4 cups of water to a boil and add the herbs. Do not add honey yet.
Cover pot and reduce heat to a simmer.
Simmer for at least half an hour, strain out the herbs (use a stainless mesh strainer, not plastic) and pour the liquid back into the pot.
Continue to simmer with the lid off until reduced to 2 cups.
Add 1-2 cups of honey and warm until well integrated.
Bottle, refrigerate, and use within 2-3 months.
How Much Elderberry Syrup Does a Child Need?
To maintain a strong immune system, adults can take 2 tablespoons daily. Children can take 1-2 teaspoons daily. During an illness, you can double this amount until symptoms disappear.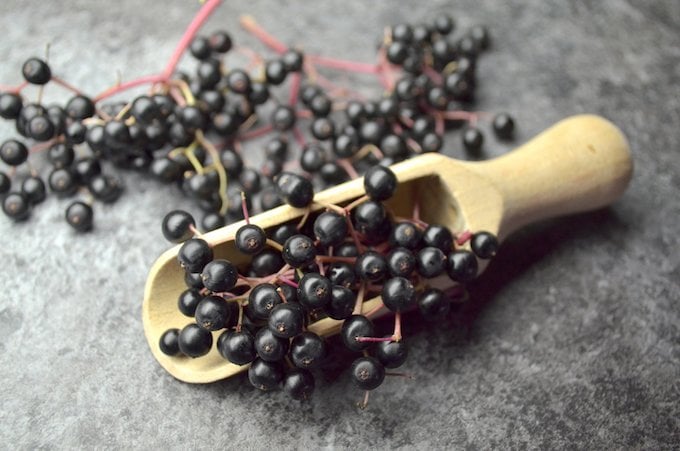 If you've made homemade elderberry syrup, let us know any tips you've found along the way.