Every morning for nearly two decades, I washed and dried my long, thick hair before school or work. Most of those mornings, my routine also included some form of heat styling (straightener, curling wand, or big hot rollers) to smooth it out or add curls or waves.
After leaving the corporate world to be a stay-at-home and then a work-from-home mom, I worried less about trying to look polished every day. And I started to realize the toll all that washing and styling had taken on my hair. So I cut back to washing every two to three days.
I was still using a hair dryer or some form of heat styling most of the time. Then we moved to hot, humid Florida, and sweating under a hair dryer wasn't exactly a pleasant way to start the day. The problem is that my hair doesn't air dry in any manner that looks flattering. If I leave it completely alone, the only way to describe it is… Medusa-esque. But even combing or brushing it as it dries just leaves it frizzy and poofy.
So, you can imagine my interest when our friend Carissa Berg shared her obsession with the CharlieCurls heatless hair styler at a wellness conference. We mentioned how great she looked despite an overnight airport delay and almost no sleep. She said, "Oh, I kept my hair pulled back in the CharlieCurls styler. Took it out this morning, ran my fingers through it, and here I am!"
She introduced us to Kris Akins and Amber Sims, their founder and marketing director. They've been two of the loveliest people to get to know, and they sent us samples of the CharlieCurls. After a bit of experimentation to find the right techniques for my hair, I've been thrilled with the results.
In fact – it's the only option I've found to get my hair smooth without any heat.
What is CharlieCurls?
CharlieCurls eco-hairstyling products started when founder Kris Akins needed a way to combat tangles and tantrums with her then four-year-old daughter. Ciera is all grown up now, but she still uses CharlieCurls and has beautiful, healthy hair.
The CharlieCurls curler is comfortable enough to leave in overnight. Or roll your hair up first thing in the morning, then take it down and style with your hands just in time for work or a Zoom meeting.
What we also love about CharlieCurls, is that they really dig into the science of "how" and "why" our hair behaves in certain ways. Their passion for healthy hair means they continue to investigate ways to level-up holistic hair styling. As they realized how everyone's hair acts and responds differently based upon how recently hair has been washed, how hard or easy it is to curl, and how much existing damage there is, they've added tools to help improve overall hair health.
CharlieCurls is the Cleanest Styling Regimen You Can Have
Through healthier and more environmentally sound approaches to repair and avoid hair damage, you'll be amazed at how much better hair looks and behaves with heatless styling.
CharlieCurls has introduced a Heatless Hairstyling Kit that now includes their original styler, a continuous fine mist eco-sprayer to let you set hair with water (more on that below), as well as a wooden comb, which combats flyaways and smoothes hair before you wrap it in the styler. Wood, like hair, is carbon-based and doesn't conduct electricity like plastics and cheap metals, so they keep your hair free from static damage while using sustainable materials (among other great reasons).
You can find demos on how to use CharlieCurls plus some fun before and after photos.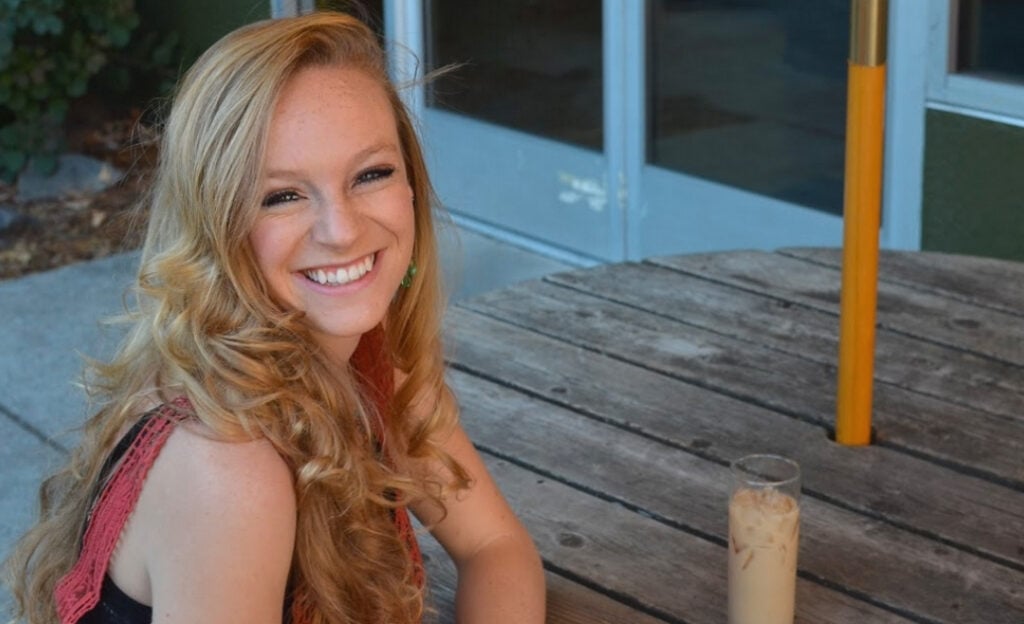 Why we love CharlieCurls
Whether you are using it for yourself or for your child's hair, all the sanity saving makes a difference. The CharlieCurls claims are true: you can go "from easy bun, to beautiful and done." Here are more reasons we love this genius hair styler:
It's easy and quick to use.
There are no harmful heat styling effects on your hair.
For people with heavy hair (like me), you don't get a headache from a tight ponytail or bun. The curler is soft and it more equally distributes the weight of your hair.
If you use it overnight, you wake up to curls or soft waves instead of morning tangles (they have different roll-in methods that can create different looks).
No energy is wasted because there's no heat involved.
You'll lower your e-waste because you're not sending hair dryers, curling irons, and other styling devices to a landfill. 
You don't need chemical hair products (or single-use plastic bottles of styling product) because the curler and a light mist of water does all the work. Here's the science behind how hair can actually hold with just a mist of water.
The CharlieCurls styler is just one piece that's easy to keep up with, and you can use it to make a variety of looks (via different techniques like the Traditional, Low-Bun, Princess, Unicorn and Double-Roll).
The curler has a lifetime warranty. It seems like it would be hard to break, but if something happens to it, they'll replace it for free.
If you love the Wanderlust lifestyle (and still want to look good for those Instagram posts) this heatless styler is perfect. It's lightweight and requires no electricity.
The 3-piece holistic hairstyling kit (including their "magic mister" and wooden comb) makes a gift of healthier hair plus reducing environmental impact. We love a gift that keeps giving for years to come!
CharlieCurls is plastic-free.
Is there a learning curve?
Your first few times using a CharlieCurls styler may involve a bit of trial and error. The good news is that it's nowhere near as complicated (or as high stakes) as learning to use a menstrual cup.
The worst I've experienced is that my ends look a little wonky if I didn't tuck them properly before rolling it up, and sometimes I don't leave it in long enough to get waves that stay all day. But the experimenting is definitely worth the immediate and long-term benefits to your hair… and your time.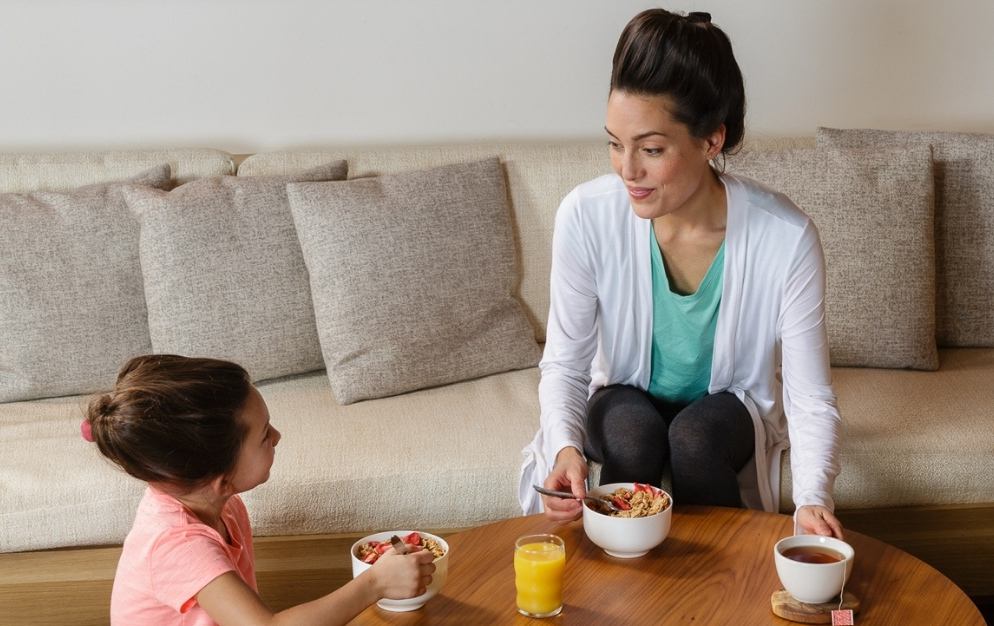 It's actually easy enough for kids to use, too. And you won't have to worry about your child getting a burn from a curling iron. It can also be empowering for kids to not have to wait for a parent to curl or braid their hair when they want it styled a certain way.
The no-heat approach has an added benefit where you can wash your hair less often, retraining your scalp to stop overproducing oils. The result is a naturally balanced ecosystem for your hair.
Ready to try CharlieCurls?
As warmer weather is (thankfully) on the way, now is a great time to switch to a heatless styling option. CharlieCurls is an easy alternative to using a hair dryer or curling iron all hot, humid summer long. You can find how-to instruction and videos plus before and after photos of actual users (not hair models) at CharlieCurls.com.
You can also find reveals from women with a variety of hair types in their Instagram Stories.
If you can't wait to give the CharlieCurls heatless styler a try, you'll find everything you need to know at their website. The team is incredibly responsive and helpful. Kris and Amber are even available via video chat and social media messaging for product support customized to your hair.
When I mentioned to Kris that I was struggling to find a balance of how often to wash my hair, she explained how washing less often and using a cleansing conditioner (in place of shampoo two out of three times) removes the dirt but leaves the natural oils in place for healthier hair. She recommended a cleansing conditioner for my hair type and shared this article about washing frequency.
If you have questions or are ready to buy (the original styler starts at just $24.99) just head to CharlieCurls.com to purchase. And feel free to ask questions here in the comments or let us know how much you love your naturally healthier hair!
Latest posts by Amity Hook-Sopko
(see all)