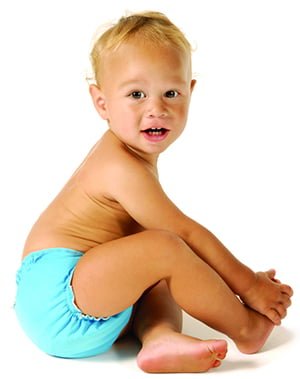 Considering cloth? You should know that cloth diapers and accessories are very versatile.
While there are some cloth diaper basics you should know, the most important and most obvious components of successful cloth diapers are:
A waterproof exterior
An absorbent interior
Modern cloth diapers come in all sorts of shapes, sizes and styles. The most popular modern cloth diaper is known as a "pocket diaper" because it has a pocket opening built into its waterproof exterior. This means you stuff it with the absorbent inserts of your choice.
Another popular option, and a very convenient one, is an All-In-One diaper, or AIO. All-In-Ones are very similar to pocket diapers but the absorbent materials are usually sewn into the diaper and they do not require stuffing or unstuffing. They work like disposables, one diaper per diaper change, but you wash them instead of toss them.
Additional styles of cloth diapers are fitteds, which look like a diaper and are absorbent, but are not waterproof and do require a cover. Prefolds, just like the original cloth diapers our grandmothers used, need to be folded and fastened and also require a waterproof cover.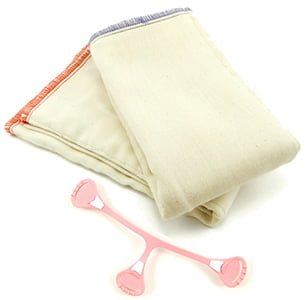 Gone are the days of plastic pants and sharp pins. Today's diapers are functional, adorable and innovative. Modern cloth diapers and covers fasten with the help of either snaps or velcro, and even come in one-size options so that families do not have to worry about constantly having to invest in the next size up.
Choose your diapers wisely and you'll have enough to save for future children which will make the cost of diapering those children nothing.
Cloth diaper washing can be the trickiest part about choosing cloth, but thanks to the internet, you can learn from others and easily find a washing routine that will work for your family.
Article by Julia Clark of Cloth Diaper Geek.  The adorable image of a baby in a modern cloth diaper was provided by AppleCheeks Cloth Diapers.

Latest posts by Green Child Magazine
(see all)