A Beginner's Guide to Cloth Diapering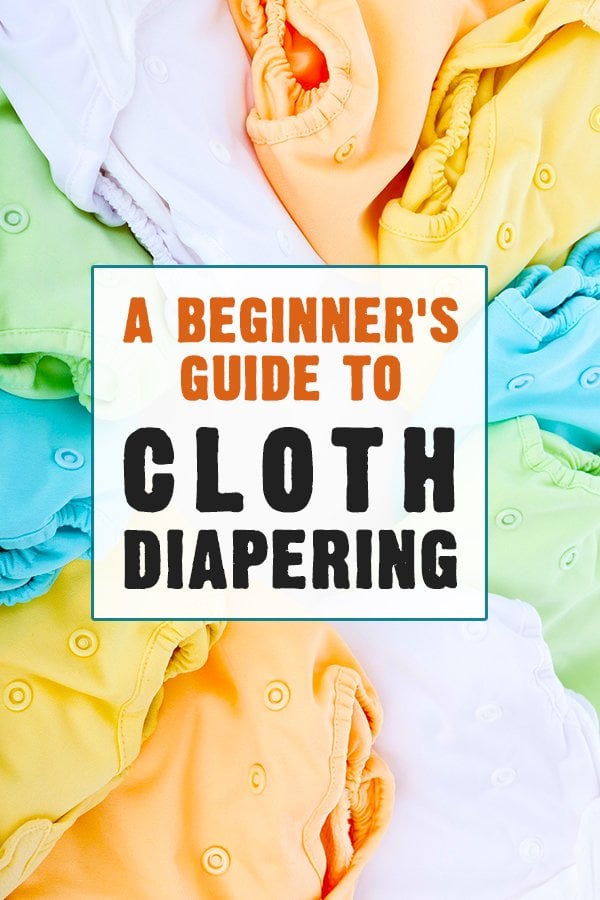 Considering cloth diapers? The great news is, modern cloth diapers and accessories are extremely versatile and much easier to use than you might think.
While cloth diapers require a little more money up front than their disposable counterparts, they last through use by multiple babies. You can save them for your future children and/or even sell them when your family is finished with them.
Different Types of Cloth Diapers
Gone are the days of plastic pants and sharp pins. Today's diapers are functional, adorable and innovative. Modern cloth diapers and covers fasten with the help of either snaps or velcro, and even come in one-size options so that families do not have to worry about constantly having to invest in the next size up.
Pocket Diapers
The most popular modern cloth diaper is known as a "pocket diaper" because it has a pocket opening built into its waterproof exterior so you can fill it with the absorbent inserts of your choice.
All-in-One Diapers
Another popular option, and a very convenient one, is an All-In-One diaper, or AIO. All-In-Ones are very similar to pocket diapers but the absorbent materials are usually sewn into the diaper and they do not require stuffing or unstuffing. They work like disposables, one diaper per diaper change, but you wash them instead of toss them.
Fitted Cloth Diapers
A fitted style looks like a diaper and are absorbent, but are not waterproof and do require a cover.
Prefolds
Prefolds, just like the original cloth diapers our grandmothers used, need to be folded and fastened and also require a waterproof cover.
Cleaning Cloth Diapers
Cloth diaper washing can be the trickiest part about choosing cloth, but thanks to the internet, you can learn from others and easily find a washing routine that will work for your family. And cloth diaper sprayers take out most of the hassle.
Why You Should Choose DIY Cloth Wipes Over the Conventional Stuff
Other Resources
What's the Easiest Cloth Diaper to Use Compared to Disposables {Chart}