New Mom Gifts that Honor Pregnancy, Birth, and Motherhood
The best new mom self care gift is anything that supports her physical, mental, or emotional needs. You may never even know how helpful a homemade meal or the offer to hold the baby while a postpartum mama showers or sleeps can be.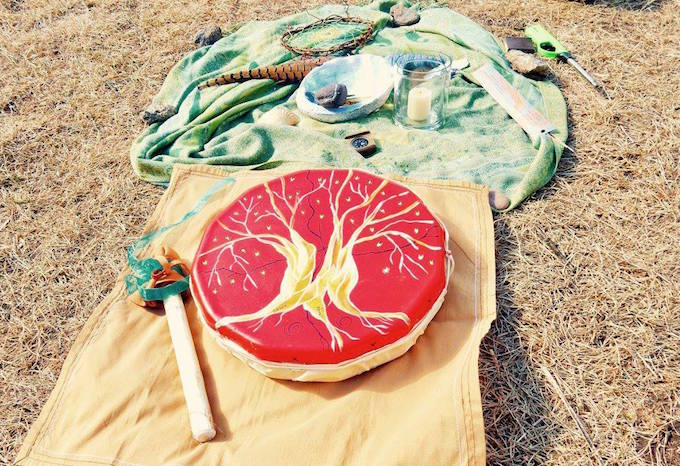 Here, we're sharing our ideas for new mom gifts that really show thought, care, and love.

This new mom gift guide contains affiliate links.
Managing Those First Few Weeks
One of the kindest gifts you can give a new mother is your time and support. This day-by-day guide to the first 6 weeks postpartum gives her something to do useful, productive, self-care focused, or fun. Having this daily touch point to accomplish can help encourage and stimulate her mentally, creatively, and physically.
Postpartum Healing Kits
Use this ultimate DIY new mom care package guide and create an all natural postpartum recovery kit for her. If you're not into DIY, brands like Earth Mama Organics and Motherlove Herbal offer gift sets with natural products created especially for post-birth issues. You'll find items like bath herbs, healing sprays, and balm all specially created for a mother's delicate postpartum and breastfeeding parts. 
Make sure she has what she needs for a natural, soothing sitz bath.
Honey And Sage Co takes the magic of self-care to a whole other level. They offer healing bath salts, herbal teas, alcohol-free herbal tinctures plus postpartum extras like muslin belly binds, prayer malas, and herbal steams. 
DIY Herbal Postpartum Ingredients
Many of the healing herbs and essential oils which can be used on baby for diaper rash, cradle cap, ear infections, and colic, can also be used to help mama with postpartum contractions, wounds, scars and stretch marks, sore muscles, and chapped nipples.
Medicinal Herbs
Some of the most powerful herbal healing can be found in lavender, calendula, comfrey, helichrysum, yarrow, and chamomile. Essential oils can often be used in place of herbs, but you need to remember that they're highly-concentrated and they require proper dilution. Before you buy your herbs and oils, run your to-buy list by your birth provider and pediatrician.
Soothing Bases
You can pair your herbs of choice with aloe vera for a healing gel, or combine it with witch hazel for cleansing and toning. The base for salves, balms, and creams can be created using a combination of moisturizing olive oil, anti-fungal and antibacterial coconut oil, collagen-boosting shea butter, or anti-allergenic beeswax.
Convenient Nutrition (Gifts of Time, Food, and Sanity)
It used to be that the weeks following birth were dedicated to rest, relaxation, and bonding. In today's hustle and bustle world, women think they need to "bounce back" by working out, shopping, cooking, and cleaning as soon and as rapidly as possible.
As much as we value this "bouncing back," the number of modern women suffering from postpartum depression imply that they're missing something. So, please. Help a mama out!  
Meal Services
Both pregnancy and childbirth are an intense process which absolutely require rest and recovery. Nutrition is also vital to mama's health because of the depletion of minerals from growing a baby and losing blood. Look for a meal service that provides organic plant-based meals that are free of dairy and GMO's and are packaged minimally (so she's not having to worry about throwing away or recycling a ton of plastic).
Delivery Services
Help her save money, time, and parking drama by gifting her grocery or restaurant delivery services like Door Dash, GrubHub, Uber Eats, Postmates, Delivery.com, and Fresh Direct.
Peace & Fulfillment (aka Soul Food)
Pregnancy and motherhood puts one heck of a load on a woman's body and mind. A load which can test your health, sanity, diet, and quality of life. Families, friends, coworkers, and acquaintances need us women to be in the best state of mind so that we can deliver our best in attention, work, and care. Keep mama happy with a little peace and soul-fulfillment, and she'll be able to do just that.
Lying In – Giving a new mama permission to devote those first weeks to bonding with baby and establishing a great breastfeeding relationship is the best gift you can give. The benefits of a lying in  are plentiful. Earth Mama's free lying-in plan includes research, remedies, and a game plan for a beautiful babymoon.
Yoga –

 Yoga helps you to really be in your body and learn how to tune into it.

Moms juggling time and money can even pull it off thanks t

o online videos. Sites like Do Yoga With Me, YogaGlo, and Gaia offer high-quality videos from practiced instructors

, so she can practice in any room at any hour of the day. These sites cost between $5-$20 a month, so you may pay less for a month of yoga than you'd pay for a

single

class at a studio. Can I get a namaste?

    
Babysitting – 

Being pregnant and having children is really magical and all, but a woman can only do so much with two arms. She needs time to actually do things (besides change diapers, cook, clean, and work). Give your favorite mom a chance to get out for a movie or a pilates class. Better yet, gift time to cook, workout, or go grocery shopping without any interruptions. 
Practical New Mom Gifts
Sometimes she just needs something that's not for the baby.
A great water bottle – This glass water bottle with bamboo lid and silicone sleeve is beautiful and useful. Having water on hand is the best way to stay hydrated, which has so many benefits to boosting breast milk supply and helping her think straight.
An effortless hair routine – The CharlieCurls heatless hair styler saves time, is easy to use, and is comfortable to wear. It also makes an adorable mom bun that's comfortable, even for thick, heavy hair. We love that it gives you easy, effortless waves or curls without the use of a hairdryer or curling iron.
Meaningful New Mom Gifts
Baby showers show love and honor to new life, but what happened to loving and honoring the woman who makes this new life possible? These tasks are demanding, exhausting, painful. Most of all, they are vital to the continuation of the human  race.
Mothers create, nurture, and love. Our world needs its mothers. Instead of acting like mothering is no big deal, let's act like it's the wonderful, powerful, critical, and amazing thing that it is.
Symbolic Jewelry – Symbols are powerful because they convey a message or idea, and yet the meanings we associate with them can be deeply-personalized. Some of the most powerful pieces include the tree of life jewelry. The trunk symbolizes the mother, who grows the limbs which come forth through her. The tree mother provides food, shelter, and protection. Whether it be rain or shine, light or dark, freezing or scorching, the tree stands strong and continues to mother those who turn to her.
Meaningful Gemstones – Stones like onyx, bloodstone, malachite, moss agate, lapis lazuli, and peridot are said to support pregnancy and childbirth. Then there is amethyst, larimar, moonstone, and quartz, which promote emotional well-being and the strength of the feminine. Then there is rose quartz — the stone of the heart. This mothering gemstone promotes love and peace, and offers healing of the emotions as well healing of the body and the spirit. It has a special place in pregnancy, bonding, and mothering, making it the perfect gift for mothers of all kinds. 
Medicinal Herbal Tea (For Cramps, Milk, Hormones, & More)
There are so many herbs great for so many things. You can do all sorts of different combinations for all sorts of different benefits, it's hard to narrow it down. Our favorite tea for postpartum mothers is Earth Mama's organic Milkmaid Tea. 
There are herbs for milk production, weaning, and viral-defense to support breast health. There are antispasmodic herbs which ease pain and ease bowel movements, and herbs which help blood and circulation (all things a post-birth mother can appreciate). So, if you're interested in gifting mom with tea-time, use these ideas along with her needs and preferences.
Galactogogues –

 

These herbs offer compounds which boost milk production, plus minerals which enhance the nourishment of breastmilk. Brew some tea with lactation friendly herbs like alfalfa, dandelion, fennel, fenugreek, and nettle.
Anti-inflammatories –

 Essential oils like frankincense, lavender, and black pepper can be used to reduce painful swelling and to soothe hemorrhoids.    
Nervines –

 A nervine has the ability to support the nervous system and promote a calm body and mind. Herbs like catnip, lavender, lemon balm, chamomile, and milky oats can be used to

ease tension and help balance our mental/emotional state (source)

. Used along with the much-appreciated aid from involved friends and helpful family help ward off postpartum depression.
Uterine Aids – Contractions may continue weeks after labor as the uterus slowly shrinks back to its normal size. Lady's mantle and red raspberry leaf can giving that over-stretched uterus vital strength and toning. Skullcap, another popular postpartum remedy, is said to reduce pain and to promote emotional well-being. Another great herb to look into is shepherd's purse. It encourages contractions to help get that uterus back down to size. It's also a powerful herbal remedy for both heavy menstruation and postpartum bleeding, so make sure you have some on-hand for birth.