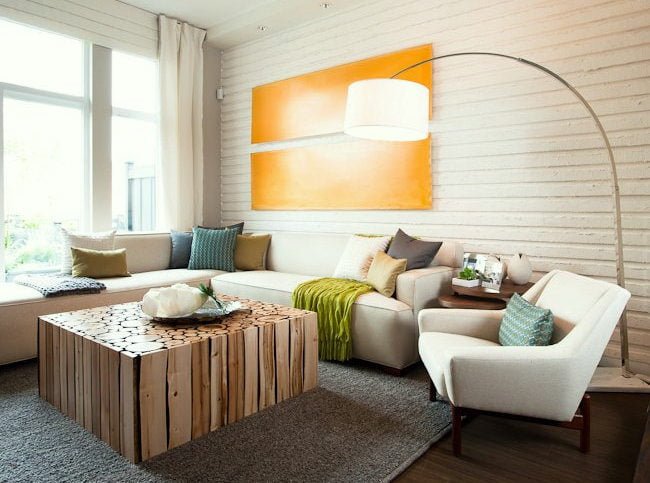 "The less you need to insure, protect, dust, reorganize, and move… the closer you'll be to hearing inspiration's call." ~ Dr. Wayne Dyer
When it's noisy, we're distracted.
We might even miss the little details that weave a childhood, the sweet nothings that add up to our marriage, and the simple interactions that create our lives.
A cluttered home and chaotic schedule can do more than just make you feel tired. It can make you feel hopeless. It can cost money to store excess items you don't use or replace items you know you own but can't find. Worst of all, clutter can make you sick. Dust can lead to allergies, asthma and sinus problems.
Oddly enough, even though the clutter can make you feel exhausted, it can also keep you up at night. Not being able to find what you need and being overwhelmed by the clutter can lead to anxiety, depression and headaches. Piles of clutter blocking stairs or stacked high on shelves can cause falls and other injuries.
On the other hand…
A clutter-free home brings calm
Walk into an orderly room, and your body relaxes. You can see the room over the stuff. A clean, organized room can give you energy, brighten your mood and increase your creativity. Order flows into your life and you can find what you need when you need it. You're in control.
Clutter-free gives you more time and saves money
Did you know eliminating clutter can reduce housework time by as much as forty percent?
What could you do with that extra time? Being free from the excess clutter and the work associated with maintaining it means you can do more of what's important to you. Get rid of your storage unit. Or move to a smaller, less expensive place. You'll have less to insure, less to clean, less to maintain.
Simplifying takes time – you can't go from cluttered to clarity overnight. It takes time and effort to create new habits, reduce possessions and streamline your schedule and commitments. You're changing the trajectory of an entire family, and it's an ongoing process.
Here's how to get from cluttered to clarity
Spend more time in nature | There's nothing more awe inspiring than nature itself. The fantasy to return to a less tumultuous life almost always involves living in the splendor of the mountains, the forests, or the tundra; on an island; near the ocean; or beside a lake. Your urge to simplify and feel inspired is fueled by the desire to be your natural self—that is, your nature self. So give yourself permission to get away to trek or camp in the woods; swim in a river, lake, or ocean; sit by an open fire; ride horseback through trails; or ski down a mountain slope.
Create a daily routine | Children are comforted when they know what to expect each day. You don't need a rigid schedule – just a daily guideline that answers your child's question, "What comes next?" Include regular cleanup times between activities so your children get used to picking up after themselves and the mess never gets too far out of hand.
Simplify the toys | Start rotating your child's toys. Paring down can help your child's attention span and his capacity for more in-depth play. It's much easier for kids to use their imagination when they're not up to their eyeballs in sensory overload.
Cut back on commitments | Simplifying your commitments can wash away that constant frantic feeling of always being on the go. Cutting back to just one or two extracurricular activities or sports can give children the free time they need for creative play, and it'll reduce your stress since you won't be constantly called upon to be the Taxi Mom rushing everyone around to get through sports practices, drive-thru dinners and late-night homework.

Latest posts by Sandy Kreps
(see all)