30 Creative Repurposed Planter Ideas for Your Home & Garden
Grab those gardening gloves and get inspired by this fun collection of DIY and creative repurposed planter ideas for your home and garden.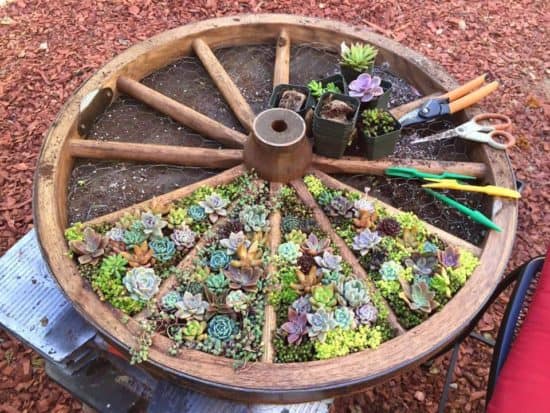 Buying brand new planters can be pricey. And if you go the cheap route, you usually get what you pay for. You've probably learned this lesson when you go to change out the flowers in a cheap resin pot, only to find it falling apart. I've noticed sometimes they're made from something like styrofoam.
Not only does it make financial sense to use what you have to plant flowers, it's better for the environment. One of the most impactful ways to go green is to use what you have instead of consuming more.
If you'll be planting veggies or herbs in container gardens, just make sure they're food safe. The safest containers for growing food are made from wood, terra cotta, or glazed ceramic. While you can use plastic, make sure it's a thicker grade and BPA-free. You may also want to keep those pots in a semi-shady area so they don't break down as quickly in the summer sun (and leach into your food).
These ideas for upcycling and repurposing can help bring a little nature and beauty to your home or garden – in the most unique ways.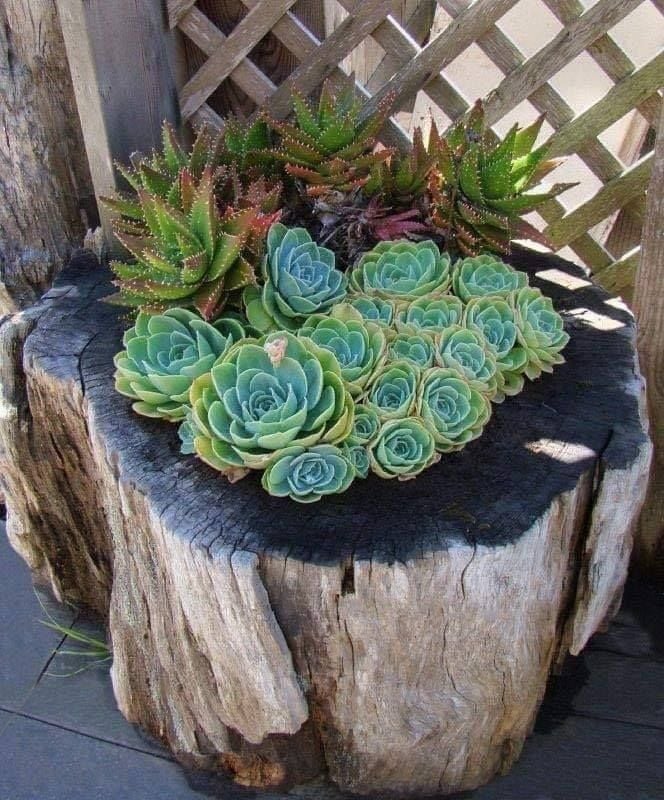 These succulents are growing in a small, hollowed out spot of an old tree trunk.
Use what's already in your home, gardening shed, or garage
You probably have a section of pots from years gone by. Get them all together and see what's worth reusing and what needs to be recycled or tossed.
A broken pot can still work in certain places, try tilting it on its side and letting flowers spill out of it.
Make an easy DIY wheelbarrow planter.
A wooden pallet makes an easy outdoor planter.
Old birdhouses or bird feeders can be fun options for flowers.
The same goes for an old bird bath.
An old bicycle with an added flower planter basket is a colorful way to feature blooms.
Cinder blocks can line a raised bed veggie or herb garden. Or they can house individual plants.
Washtubs, ice buckets, and watering cans can make pretty flower pots.
Wooden barrels make great planters and they're ideal for growing veggies or herbs.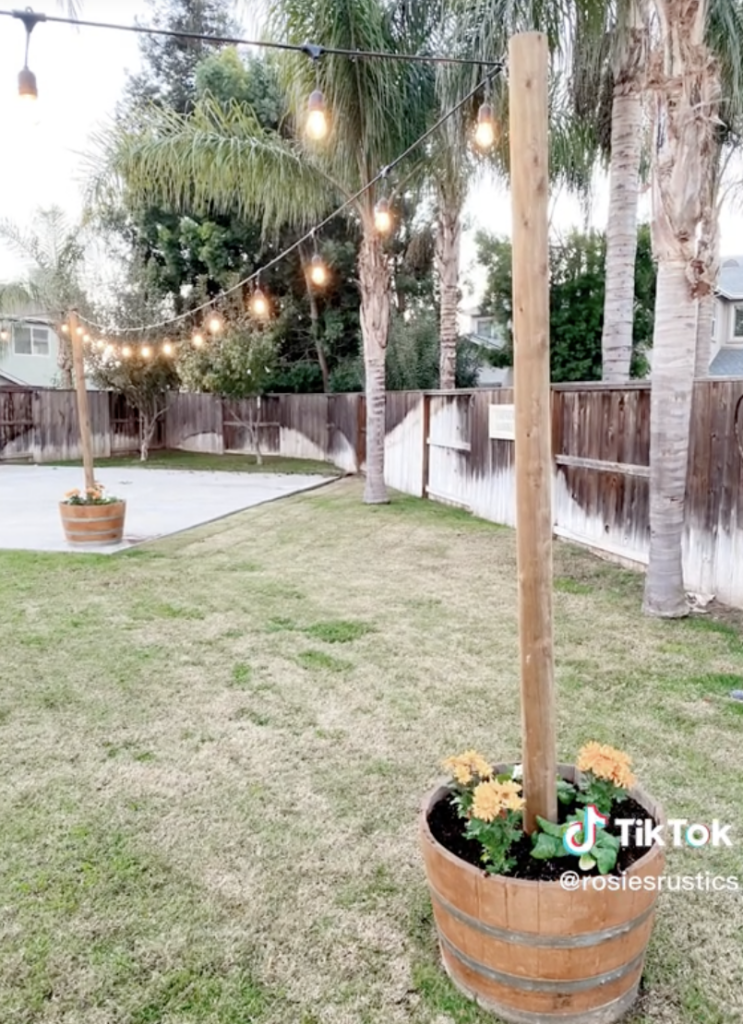 Old wine barrels make these planters and backyard string light poles.
Check the kitchen cabinets
Broken crockery, teapots, and vintage teacups are great for succulents & small flowers.
A colander makes an easy hanging planter – especially for growing flowers or lettuce.
Lunch boxes are fun, portable, and great for growing plants around your patio.
Any bowl with drainage holes will work.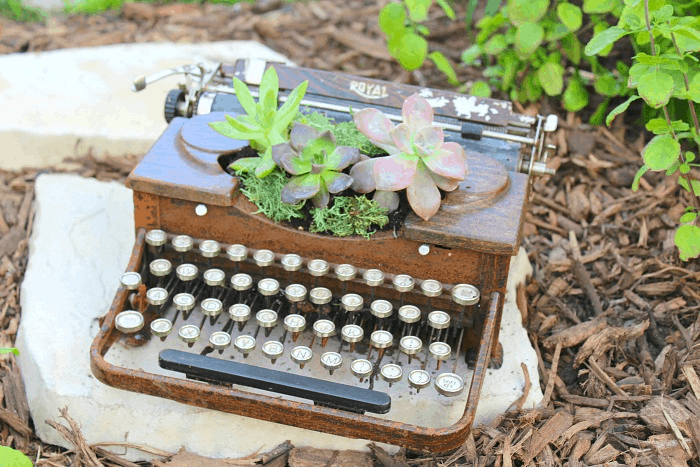 This typewriter shows that with a little potting soil, just about anything can make a great repurposed planter.
Go natural
Egg shells are often wasted, but can be used as seed starters & tiny vases.
Grow directly inside pumpkins! Just add soil & water to grow a new crop.
We LOVE this rustic planter made from old tree trunks.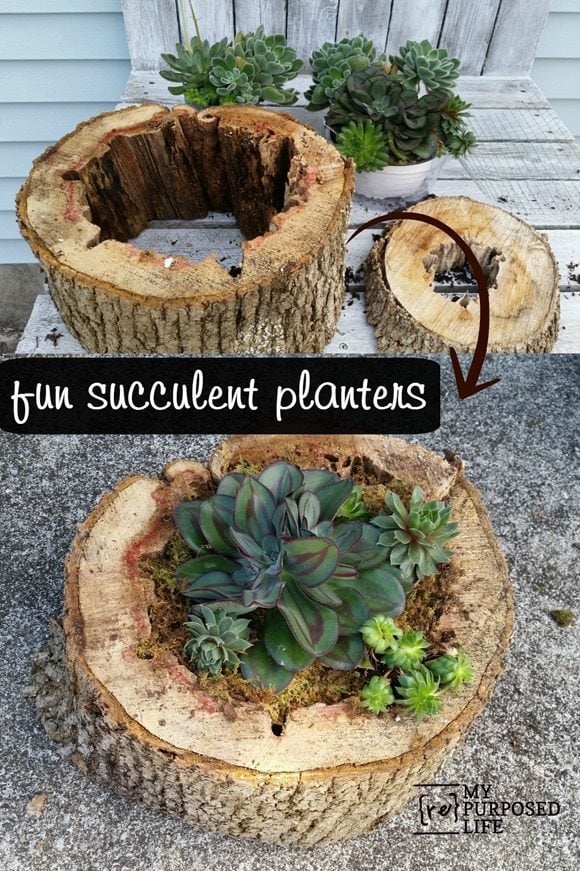 Give old furniture a new life
Remove the seats from chairs or sofas for flower beds.
Sinks and bathtubs can house flowers or salad gardens.
Plant flowers in old bicycles or wagons.
Reused glass lamp shades can add beauty to your outdoor space.
An open acoustic guitar can hold shelves of small plants.
Grow flowering vines in old light fixtures.
The drawers of a small old dresser or nightstand can hold a cascade of plants.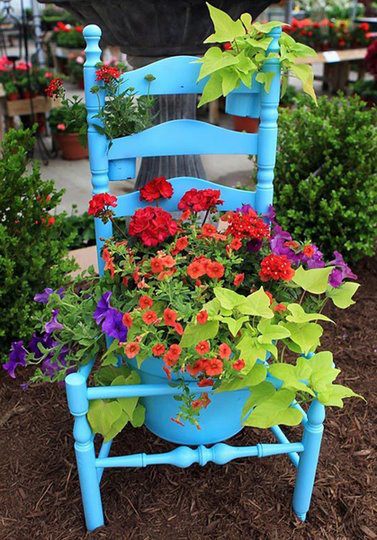 Use what you have
Cans, containers, and jars are perfect for starting seeds & small plants.
Try these easy upcycled seed starters made with milk cartons.
Milk jugs can work for hanging plants like tomatoes.
Painting old tires can offer tons of garden inspiration.
A pretty basket can hide an ugly container that holds the dirt.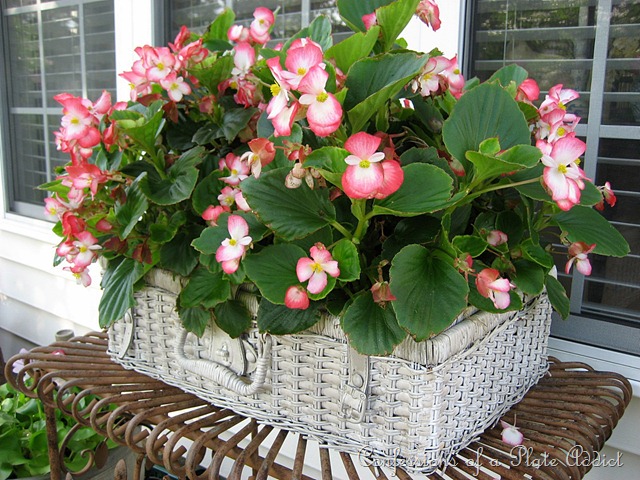 Go Thrifting
Vintage or thrift stores, the flea market, and even salvage yards are an awesome source of upcycled planter ideas. The same goes for Marketplace. A discarded farmhouse sink can make a useful vessel for prepping and maintaining potted plants.
Find what speaks to you and create a garden that is truly one of a kind! We'd love to hear about your repurposed planter ideas. Tell us about them in the comments.