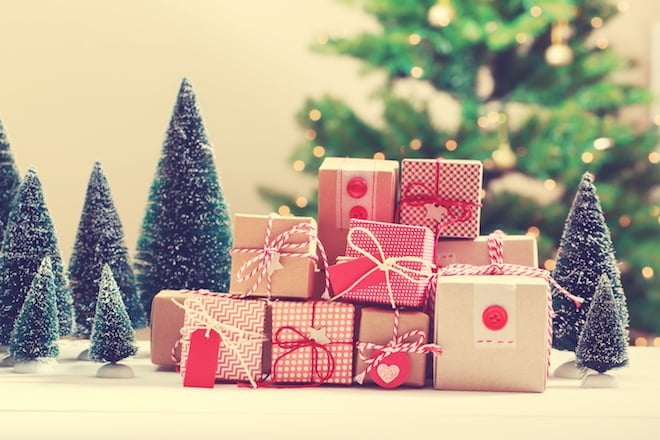 As holiday lights begin lining neighborhood streets, new toys fill the shelves of stores everywhere, leaving parents with hundreds of choices on what to buy. Especially for those with younger children, who have the tendency to put everything in their mouths, deciding on items often involves much more than just visual appeal.
Questions like…
"Does this toy contain small parts that could be swallowed?"
… and…
"Are there any sharp edges?"
… loom in parents' minds. But along with common safety concerns, there are other potentially dangerous aspects of toys that often get overlooked: whether or not they contain toxic chemicals.
A 2013 study by Environmental Health News (EHN) found chemicals of high concern in thousands of toys – from plastic building blocks to dolls and baby accessories. The report shows children's items from America's largest companies contain low levels of dozens of harmful industrial chemicals including cobalt, ethylene glycol, bisphenol-A (BPA), phthalates, parabens, and mercury.
Cobalt
Some of the most prevalent chemicals used by manufacturers came as a surprise, with cobalt being the most commonly reported. Cobalt is used in many blue dyes and other pigments and turned up in 1,228 products in 40 categories. Some health issues that may be caused by cobalt exposure include lung and other cancers, testicular atrophy, reduced fertility, and reduced organ function.
Ethylene glycol
Ethylene glycol, the second most widely found chemical, showed up in more than 1,000 products. Commonly used as antifreeze and to make polyester and plastic water bottles, the EHN analysis also found ethylene glycol in baby feeding bibs, dolls, soft toys, educational and developmental toys, fancy dress costumes, and games. Health effects due to exposure of ethylene glycol may include developmental problems in humans (if oral exposures are high enough), airway irritation from breathing it for prolonged periods, and kidney damage.
Lead
Interestingly enough, the report did not analyze the toxic chemical, lead, since most lead began being phased out of toys in 2009; however, older toys may still contain high levels of the chemical. The Consumer Product Safety Commission (CPSC), the U.S. Public Interest Research Group (PIRG), and children's health groups have found high levels of lead paint on older toys as well as in older vinyl lunch boxes, bibs, and children's costume jewelry.
However, another thing to remember is that lead not only accumulates in the body over a lifetime, causing potential health problems down the road, but it also can be toxic even in small doses.
According to the Natural Resources Defense Council, lead can impair cognitive and physical development even at low levels, especially for children whose young brains are growing quickly. And since lead is a neurotoxin, it can permanently damage not only a child's brain but their hearing and kidneys, as well.
While it may feel overwhelming, safer toys are available. Here's how to find them:
Check the material used to make the toys. Toy brands should clearly state that their products are made with materials safe for children to breathe in, touch their skin, and put in their mouths. Natural woods, non toxic paints and dyes, and organic cotton are all materials used to make many safer toy alternatives.
Shop from trusted retailers. Finding safer options can be confusing and time consuming at the big box stores. Fortunately, there are retailers out there that do the research for you. These shops only offer toys they've found to be safer for children and make the selection process much easier.
Test for lead levels at home. You can buy a lead test kit at a local hardware store for about $10. With this invaluable tool, you can easily test children's toys or other products to determine if they contain lead (remember even low levels can be harmful).
Check for toy recalls. You can check the Consumer Product Safety Commission's website for anything that has been deemed hazardous to children. This can help you with your purchasing decisions and in determining if anything you already own is not safe.
And because many parents don't have time to research each toy, here are some links to toys we've found to be toxin-free and brands that are trustworthy.

Latest posts by Green Child Magazine
(see all)