When it comes to green gifts for little kids, most preschoolers and young children are pretty easy to please. They haven't been as influenced by friends and the media as older kids, so pretty much any form of building blocks, dolls, art supplies, or games will be a big hit.
Trying to find non-toxic or sustainably made versions of these standby toys can be a challenge. After 8 years of working on our annual green gift guides, we've got zero tolerance for cheap plastic toys… especially when the good brands are making them so well.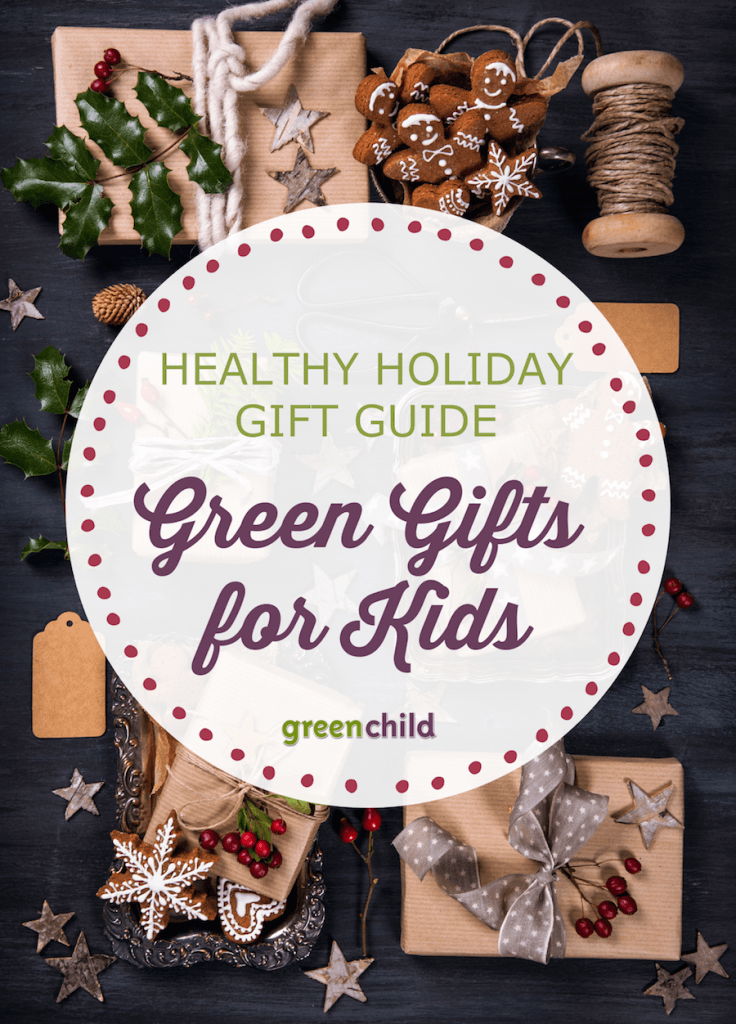 Once you shift your mindset from quantity to quality (besides – too many toys can squelch a child's creativity), you'll fall in love with the idea of raising your child with fewer heirloom quality toys. We promise, it's much calmer than a toy bin that plays music or talks at odd hours of the day and night because it's filled with overstimulated plastic toys that have no "off" buttons.
If you need some help choosing what types of toys are suitable, check out this article on how to choose age-appropriate toys.
So, here's our selection of gifts that fall into one or more of the following categories: eco-friendly, non-toxic, ethically made, or high quality and long lasting so they won't break and end up in a landfill anytime soon.
Green Gifts for Little Kids
Montessori Screw Board, Hammer Game, & Geo Board – Start your little one out with solid life skills… which can also increase precision, motor skills, and attention span. Hand made from natural pine wood, each set has character and charm. Find this and other creative handmade toys at MamaPsPlace on Etsy.

Pop Oh Ver Stove Set – If you don't have the space (or the budget) for an elaborate kitchen play set, this adorable fabric kitchen setup can be draped over and tied to any chair for play, and then removed for easy cleanup and storage. From Pop Oh Ver at Amazon.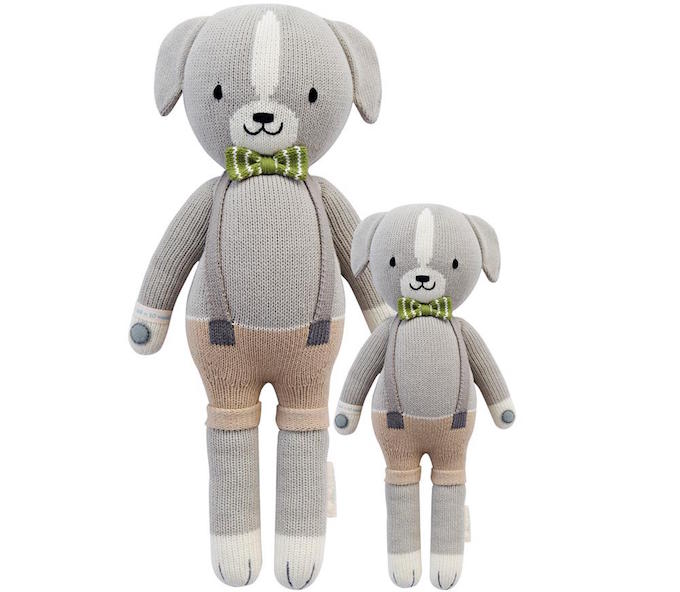 Noah the Dog from Cuddle + Kind – Fair Trade, hand-knit dolls from Cuddle + Kind are not only preciously sweet for your little one, every adorable doll provides 10 meals to children in need. Find dozens of styles (dolls, mermaids, and plenty of animal friends) at Cuddle+Kind.
42 Piece Magnetic Wooden Block Set from Tegu – Your child's imagination is the only limit with this fun magnetic wooden block set. There's no instruction manual to these blocks, so kids can mix and match to create animals, buildings, cars, or anything they can dream up. They're sustainably made with water-based lacquer finish and naturally safe: with no lead, plastic, or tiny parts. Find more Tegu options at Amazon or Tegu.com.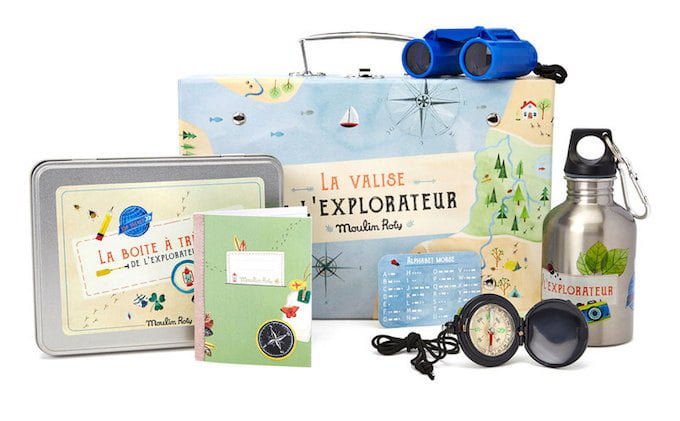 Explorer Kit from Moulin Roty – A miniature suitcase complete with pocket compass, binoculars, travel book, and treasure box. Impeccably illustrated and crafted from the finest French materials, this set may become a family keepsake. Find it at Amazon or Acorn Toys.
Wooden Fishing Rod from Little Miss Workbench – Catching and releasing these little red and blue fish is something your child can do on his own or make it a game with a sibling or parent. We love the wooden magnetic rod and reel with natural cotton fishing line. Find more creative wooden toys at Little Miss Workbench or Amazon.
Timber Tumbler from Plan Toys – Strategic skill games encourage dexterity and critical thinking. In this game, use the stick to move logs without making the beaver fall. Find it along with other smart, sustainably made toys and games at Plan Toys or Amazon.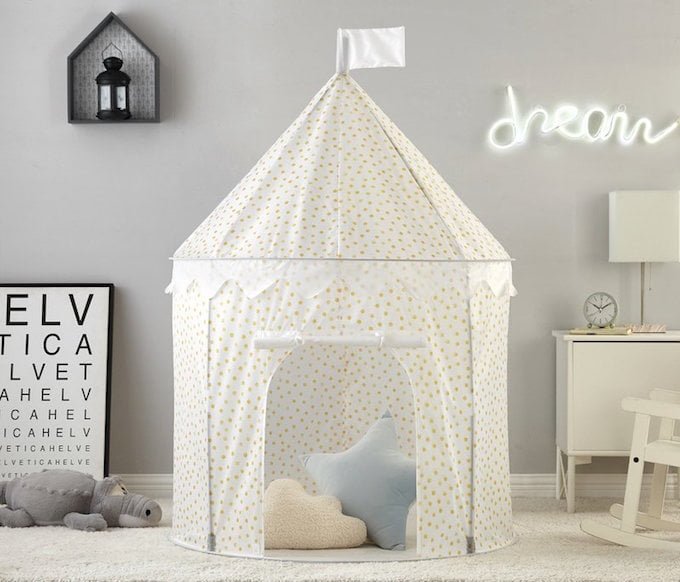 Circular Play Tent – There's something magical about having your own secret hideout as a child. This play tent makes a great fort, reading nook, or anything your child can imagine. And its simple design makes it very affordable. Find it from Urban Shop at Wayfair.com.
Handmade Wooden Little People Playset from Mama May I – This wooden family comes in a little box, along with a treasure trove of rainbow sleep sacks, and felt pillows. There is something about sleep which little dreams find intriguing, and they will enjoy practicing care-taking and imaginative play with these little wooden friends. Find them at Etsy
Affirmation Cards from Love Powered Littles – Start your child's morning and end the day with a beautiful (and surprisingly sturdy) affirmation card. With concepts like empathy, authenticity, humility, and mindfulness these messages are also a nice reminder for parents. Find them along with cards for teens at Love Powered Co.
Our Gift Picks for Big Kids
Eco-friendly items are a little harder to find when you're shopping for big kids. The good news is – older kids don't typically put toys in their mouths. But we still believe safety and sustainability matter for humans of all ages.
Look for items that will last a long time, rather than the latest cheaply-made trend that breaks or goes out of favor in a few months. And don't overlook classic toys from eBay or shops that specialize in collectors items. Our editor's sons love getting classic Star Wars toys and Harry Potter LEGO sets from the first few films.
And, of course, anything that encourages your child's love of learning, reading, or stimulates their curiosity is a great gift.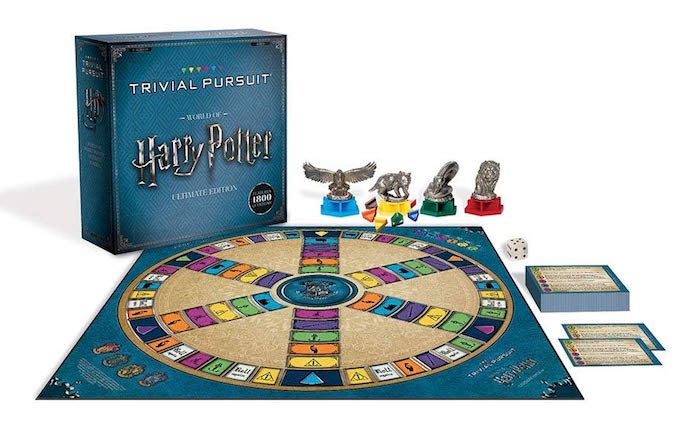 Limited-Edition Harry Potter Trivial Pursuit – With 1,800 questions in six categories like: Hogwarts and transportation, Death Eaters and the dark arts, magical creatures and beings, spells and potions… this game brings hours of family fun. Find it at Amazon before it sells out again.
3D Printing Pen Set from The3Doodler – The clever 3Doodler pen lets your child create any 3D object simply by drawing it. Designed with no hot parts, the pen is safe for kids aged 8+. Find more 3D printing devices from 3Doodler on Amazon and even more awesome projects like this Create Your Own Clutch kit at their website.
Pure Echo Organic Mattress from My Green Mattress – If your family follows the Want Need Wear Read approach to gift giving, a healthy mattress definitely falls under the Need category. All-natural, hypoallergenic materials, including organic cotton and natural wool make this affordable mattress ideal for your child. Find it at MyGreenMattress.com.
Solar Photography Kit from Uncommon Goods – Based on the cyanotype process pioneered by Anna Atkins (the first female photographer) in 1842, Sunography is a fun and rewarding introduction to printmaking, using a minimum of equipment and materials. Place any object or transparency on the Sunography paper, expose to sunlight, and rinse with water to produce your own richly blue prints. Find it at Uncommon Goods.
Refractor Telescope from Celestron – Every curious kid needs access to a telescope and a wide open space to view the night sky. Celestron's 21061 AstroMaster is a great option for beginners. Check out some of the amazing photos users have taken with just their camera phones through the telescope lens in the review section at Amazon.
Bean Bag Chair from CordaRoy's – The comfiest spot in the house also turns into a spare bed. Made with environment- and health-friendly foam (no little beads), this bean bag chair is so durable and cozy, your kids' friends will have you text their mom where you go it. Find multiple colors and sizes at Cordaroys.com or at Amazon.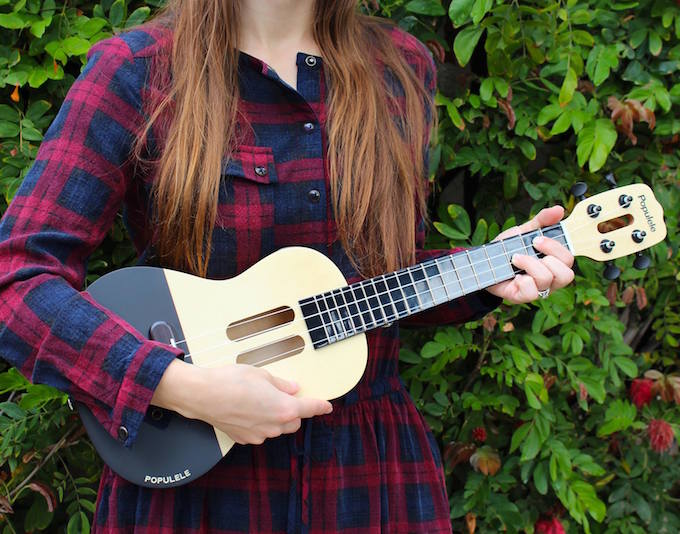 Smart Ukulele from Populele – A music class within an instrument! This lightweight smart ukulele will have your music lover strumming along right away and most likely mastering a new song within one jam session. Find it at Popuband Music.
The Original Buddha Board – Anything that encourages your big kid to value the present moment is a worthwhile gift. Your child can paint on this clean slate with water and then watch the design slowly fade away. Find the original or travel sizes at Amazon.
Discovering Newton's Law STEM set from Engino – Understand Newton's Laws of motion and gain a practical knowledge of inertia, momentum, kinetic energy, and potential energy by building working models of a catapult, balloon powered plane, drag racer, crash car, and more. Find tons of STEM sets from Engino at Amazon.
Disclaimer: This post includes affiliate links, which means at no additional cost to you, we will earn a commission if you purchase through these links. We share referral links products that we use personally or are from companies we trust.

Since 2010, Green Child has published a digital magazine devoted to natural parenting and conscious living. Hailed as "good for a green mama's soul," Green Child has grown into a resource valued by parents who care about bringing simplicity, compassion, social responsibility, and instinctual intelligence back to parenting.

Latest posts by Green Child Magazine (see all)