Our Holiday Gift Guide: Eco-Friendly Gifts for Her
When it comes to choosing eco-friendly gifts for her, our team starts the search process wide and takes a long time to narrow them down.
We try to avoid sharing items that are gender-specific or kitchen items. But the truth is – we LOVE a new stand mixer or a high quality vacuum cleaner as a holiday gift!
So, you'll find a mix of gifts that are extremely useful along with some splurges. And we've tried to mix in a little more self-care gifts this year because we've realized that when you have the right tools, you're more likely to make a standing appointment to use them.
Here's our selection of gifts for her that fall into one or more of the following categories: eco-friendly, non-toxic, ethically made, gifts that promote good health or feeling good, experience gifts, gifts that encourage health and wellness, or high quality and long lasting so they won't break and end up in a landfill anytime soon.
ECO-FRIENDLY GIFTS FOR HER
This post includes affiliate links. See our full disclosure.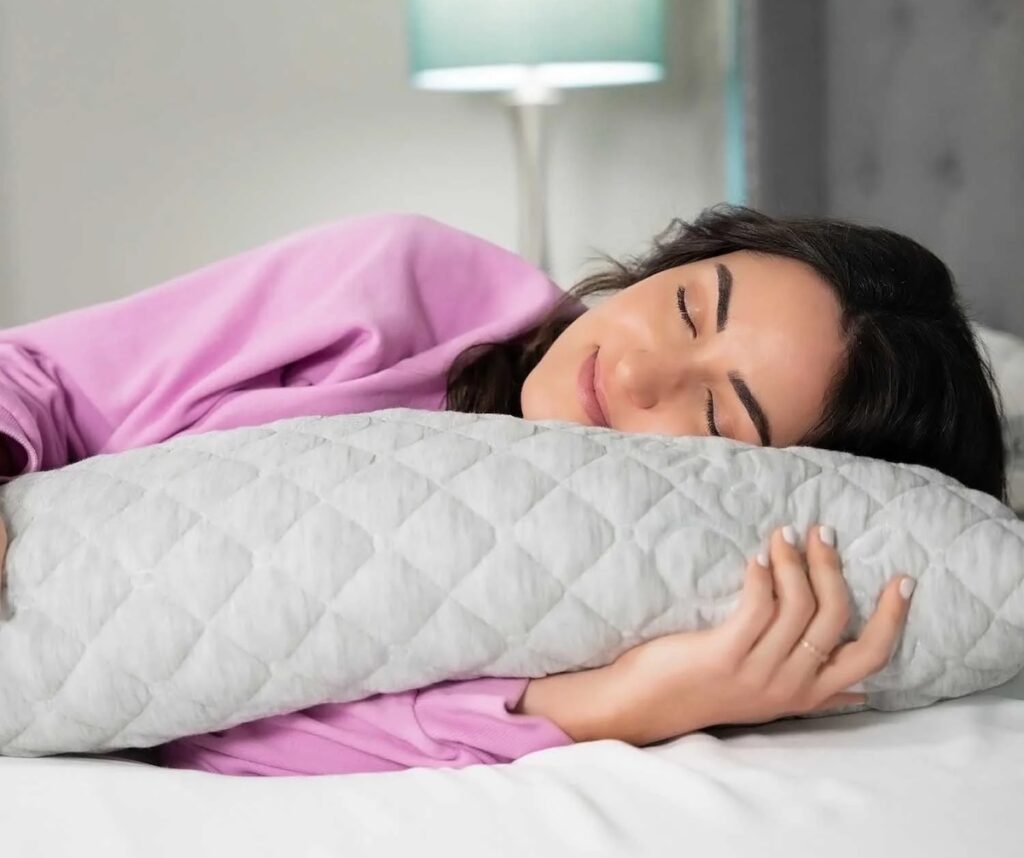 Some of our team members (and some of their husbands) swear by sleeping with a body pillow. A pillow between your knees while side sleeping helps align the spine and can prevent back, neck, and shoulder pain. Plus there's the oxytocin boost that comes from hugging something reassuring all night. And any gift that promotes better sleep is a gift that keeps on giving.
Honeydew's pillow is filled with 100% CertiPUR-US memory foam. A hidden zipper allows you to remove any filling to make it the perfect level of firmness for you. At 50 inches long, it's an actual body pillow so there's plenty to hold. It's also made in the USA.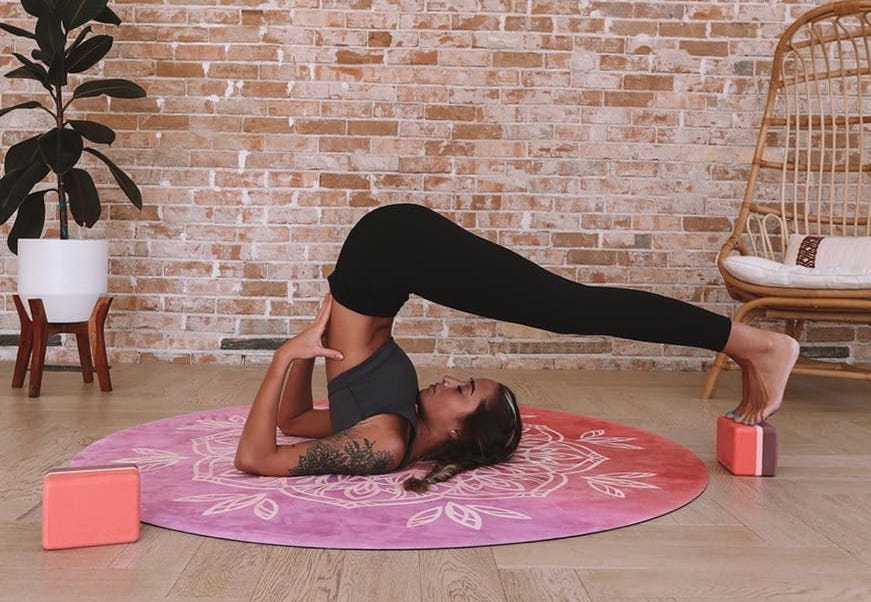 Practicing yoga, pilates, or getting in a home workout has never been more beautiful. Manduka's yoga mats last for years, making them a great investment for you and safer for the planet. The top layer is absorbent microfiber with a natural rubber core and base.
Easy to clean and free from toxic chemicals, this mat can be used for prenatal yoga, restorative yoga, or mommy and me practice. It also makes a fun and safe playmat for little ones.
Sustainable Alpaca Wrap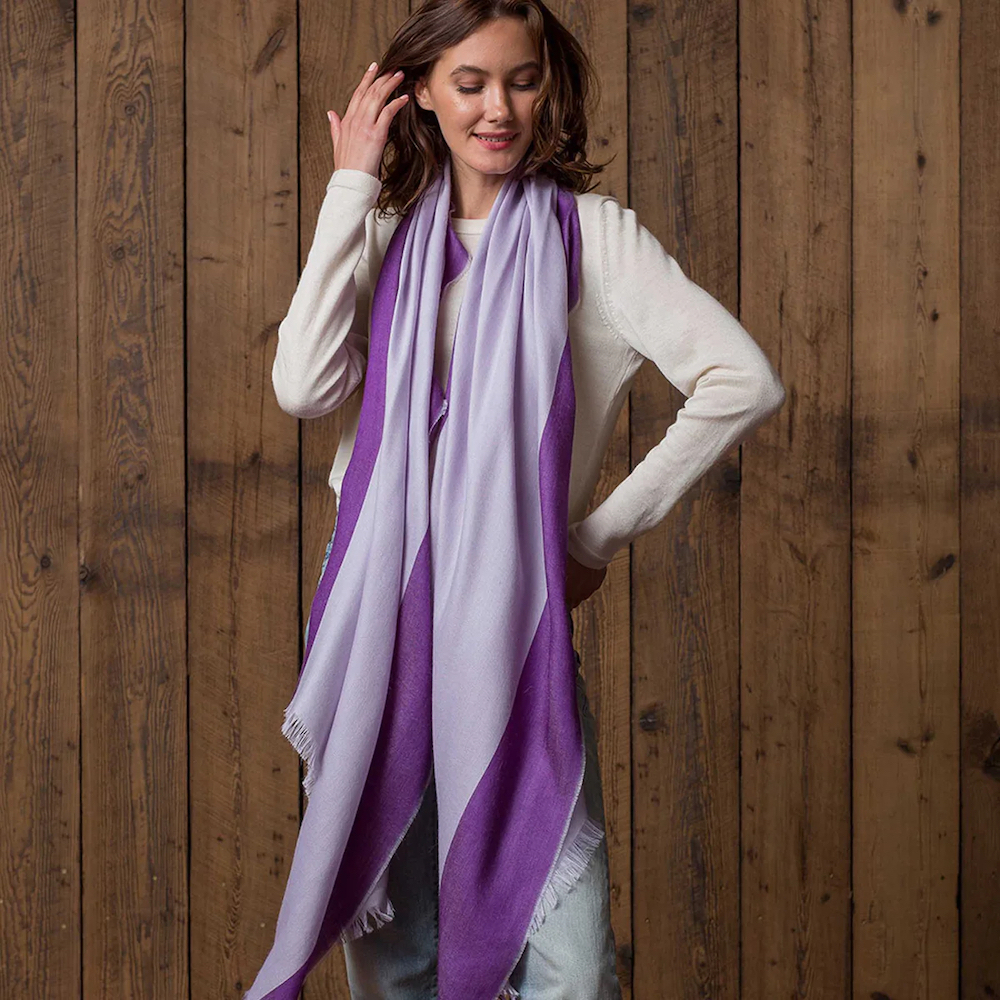 Fair Trade and made sustainably in Peru, this gorgeous alpaca and silk blend wrap is one of the best eco-friendly gifts you can give her. She'll love how soft and luxurious it is, just like we do!
Alpace is a lightweight fabric and their wraps come in 20 beautiful color combinations. Alicia Adams also makes wool caps, throw blankets, sweaters, and robes.
Celebrate motherhood with this handmade colorful bracelet. Sizing is adjustable so it fits every mama plus there's a matching Kids ILY Bracelet (ILY = I Love You).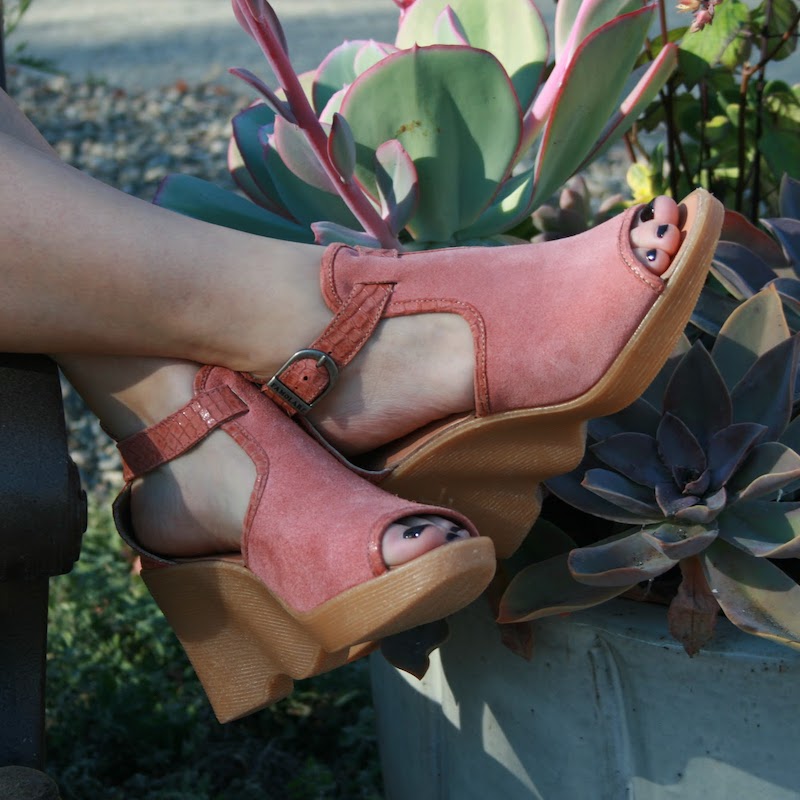 Famolare offers dozens of chic, sustainable shoes. And the best part is you won't feel any green guilt for gifting a pair (to your recipient or yourself!)
They work with manufacturers within a few mile radius to keep a low carbon footprint. They also source and make all their sandals locally, using 100% of their materials to avoid waste.
Famolares are hand-crafted durable shoes, proven heirlooms that last through generations. They buy back used pairs for a variety of reasons and sell gently worn returns on resale marketplaces. This is unlike other fashion brands that end up throwing away excess leather and shoe molds each season. Find all of their styles at Famolare or plenty of popular options at Amazon.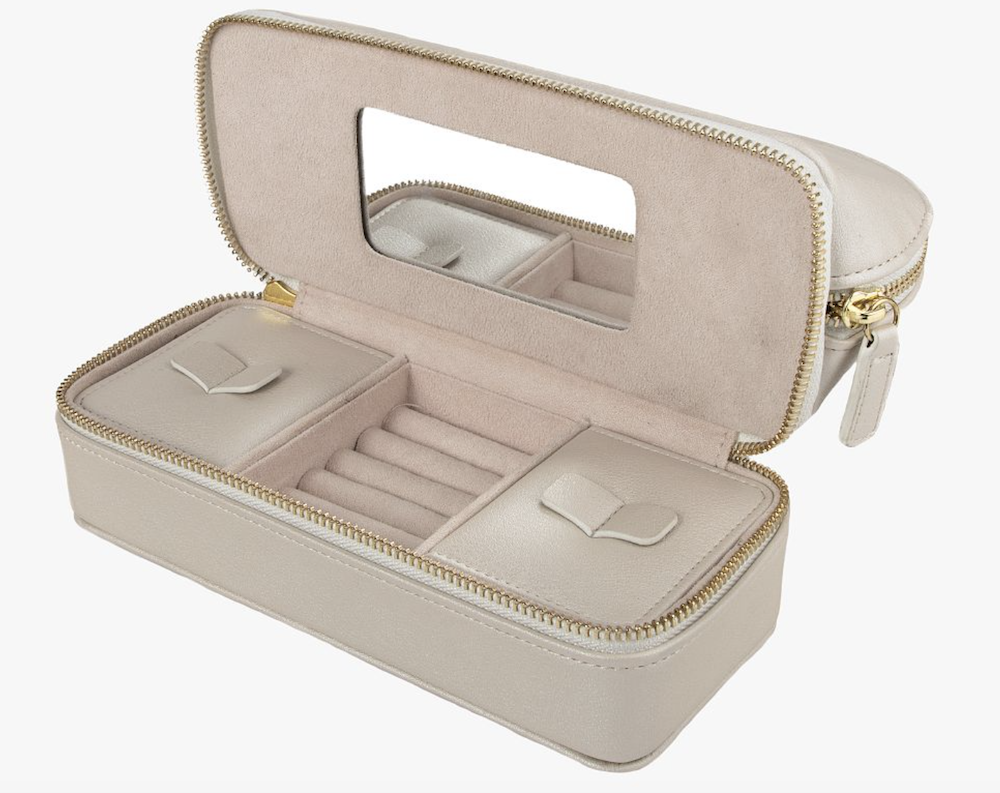 We love this sustainable way to pack jewelry for a trip. Made from durable vegan leather, it features a roomy, zippered pocket on top for cosmetics and a bottom pocket with separate compartments to stow necklaces, earrings, and rings.
A soft and simple hair accessory that curls or waves even thick, heavy hair with no damaging heat styling required. Our team loves how simple it is to use – and how soft and silky the waves are – and that it saves time for more important things in life!
Their heatless curling kits include one satin heatless curler and two satin scrunchies.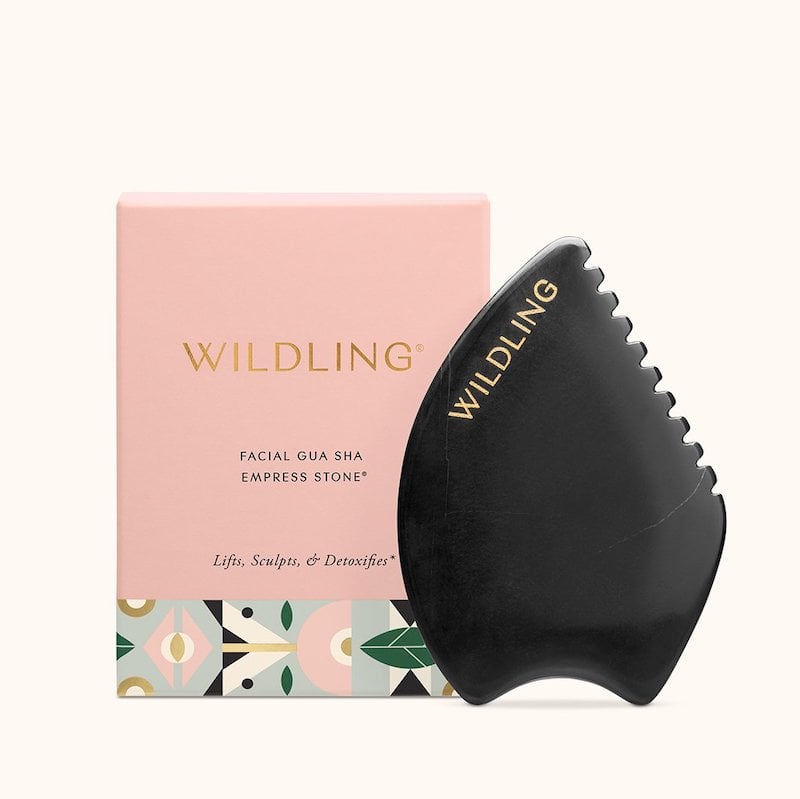 Facial Gua Sha is an easy and safe way to reduce skin puffiness, facilitate lymph drainage, plus it provides a variety of anti-aging benefits. The Empress Stone from Wilding Beauty gently sculpts and reinvigorates the skin.
The Empress is composed of Bian stone, an amalgamate of 40+ minerals known for their healing properties. Each edge of the tool is intentionally architected to enhance the practice of facial Gua Sha, a traditional Chinese beauty practice.
Wilding also has a gorgeous new Lumin Kit designed to work synergistically to move lymph, de-puff, detoxify, and calm the skin.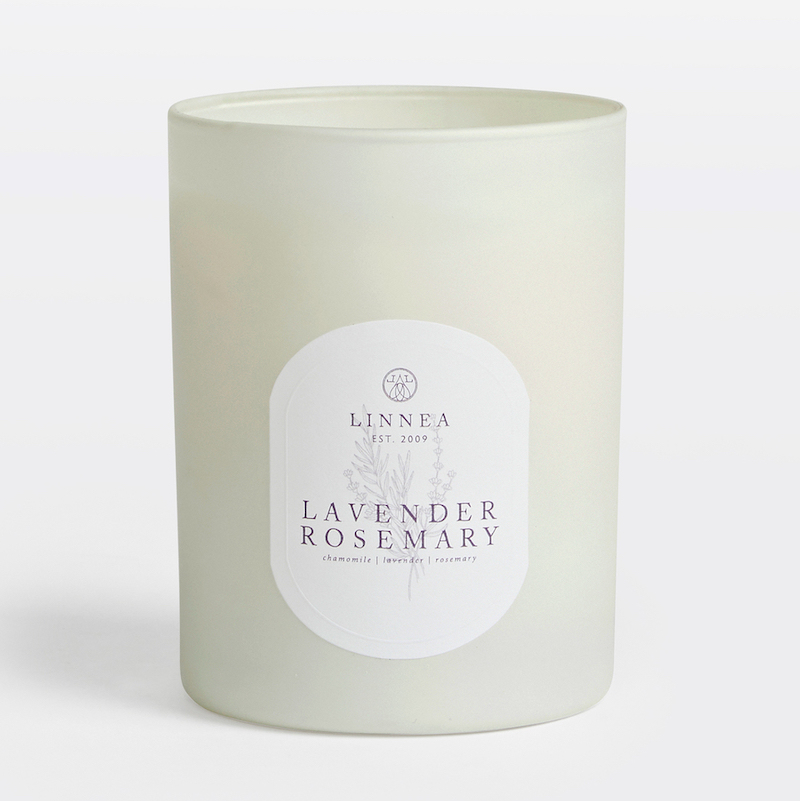 Handcrafted in small batches, each LINNEA Candle is crafted with soy wax and fine fragrances, providing a rich and welcoming aroma when lit.
Choose from unique scents like Lavender Rosemary, Sea Salt, Citrus Grove, Heirloom Tomato, Forest Fir, and more.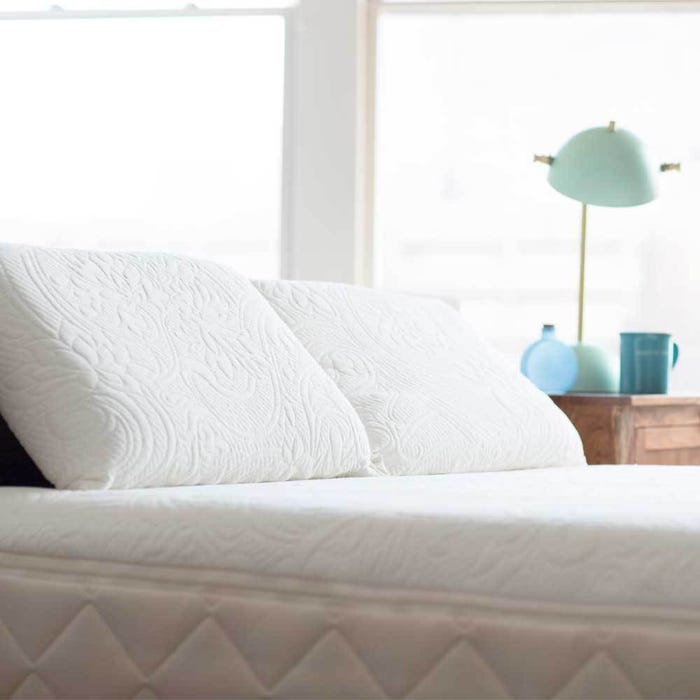 Life is better all year round when you get great sleep (without inhaling toxins all night). Happsy's organic pillows and mattresses are some of the highest-quality and most affordable organic bedding options you'll find.
This affordable organic pillow was designed with softness, support, and proper spinal alignment in mind.
Science shows the benefits of certain wavelengths of red light for reducing inflammation, improving skin, joint help, thyroid support, and even hair regrowth. Joovv's portable red light therapy model gives you access to all these benefits at a great price point.
FDA-approved, battery-powered and rechargeable, it's ideal for face, hair, the thyroid, or soothing a sore joint.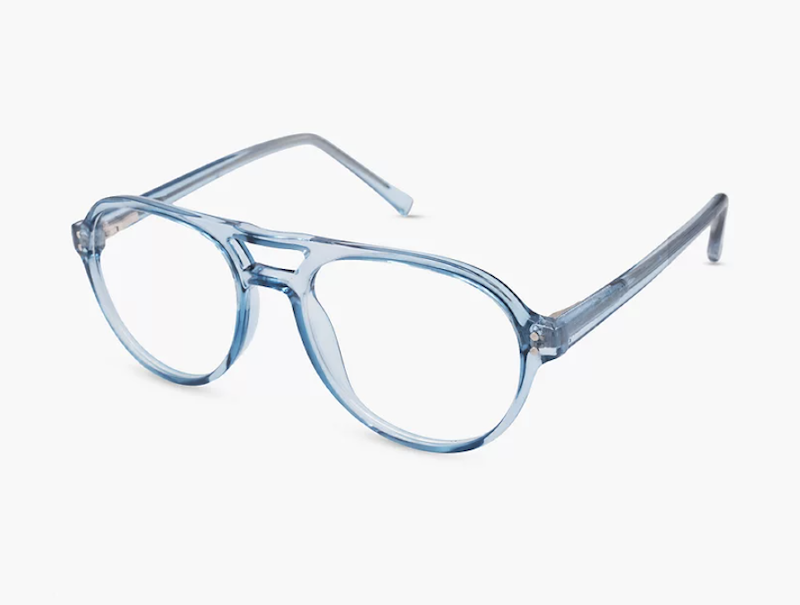 The gift of blue light blocking glasses will help protect her eyes from the effects of staring at a screen all day.
Lightweight and vintage-inspired, these non-prescription aviator glasses have ultra-thin lenses that filter out digital blue light from screens to reduce eyestrain and keep you comfortable.
Safe cookware is a gift we've asked for ourselves, so don't feel bad adding this to your holiday list. From their Always Pan to their Perfect Pot, these are the most versatile, functional, and beautiful nontoxic kitchen pans around.
You can ask her beforehand but in our opinion, gorgeous, safe kitchen items are solidly on our list of eco-friendly gifts for her.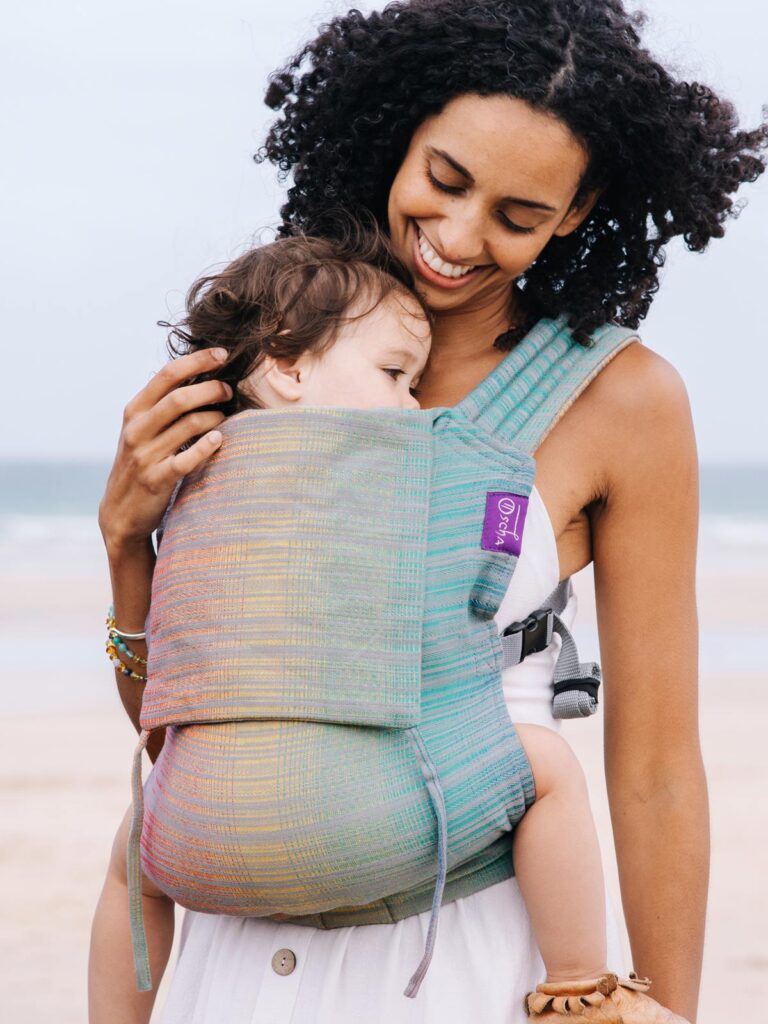 The super quick, lightweight and beautiful Bairn carrier by environmentally conscious Scottish sling company Oscha is a must have for new parents who want to support small ethical businesses this season.
The bairn is created from environmentally friendly yarns, is super easy to use and comfortable to wear. Choose from a wonderful array of colors and prints for an eco-friendly gift for her that's sure to please.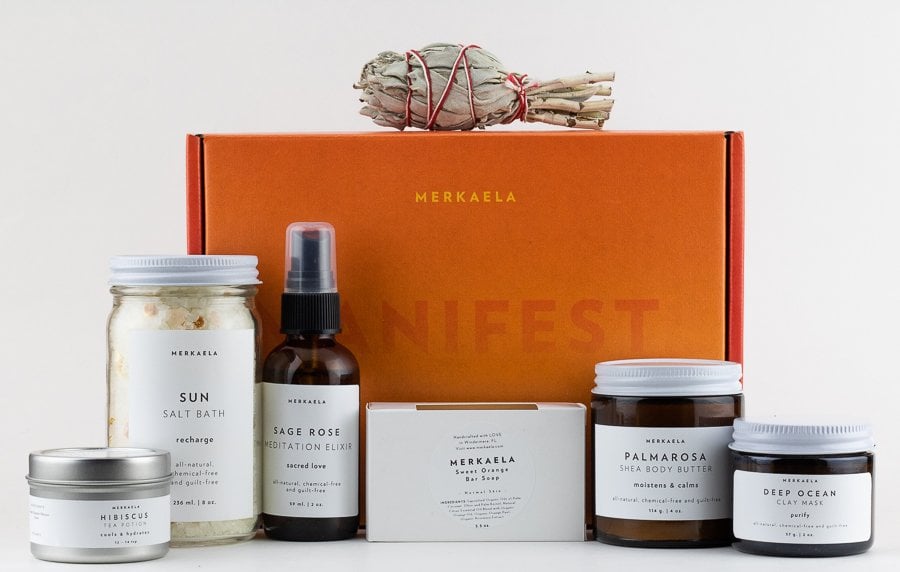 The Merkaela subscription box includes an array of natural health and wellness products like bath salts, tea, body butter, rich soap, essential oil blends, exfoliators, incense, and crystal jewelry.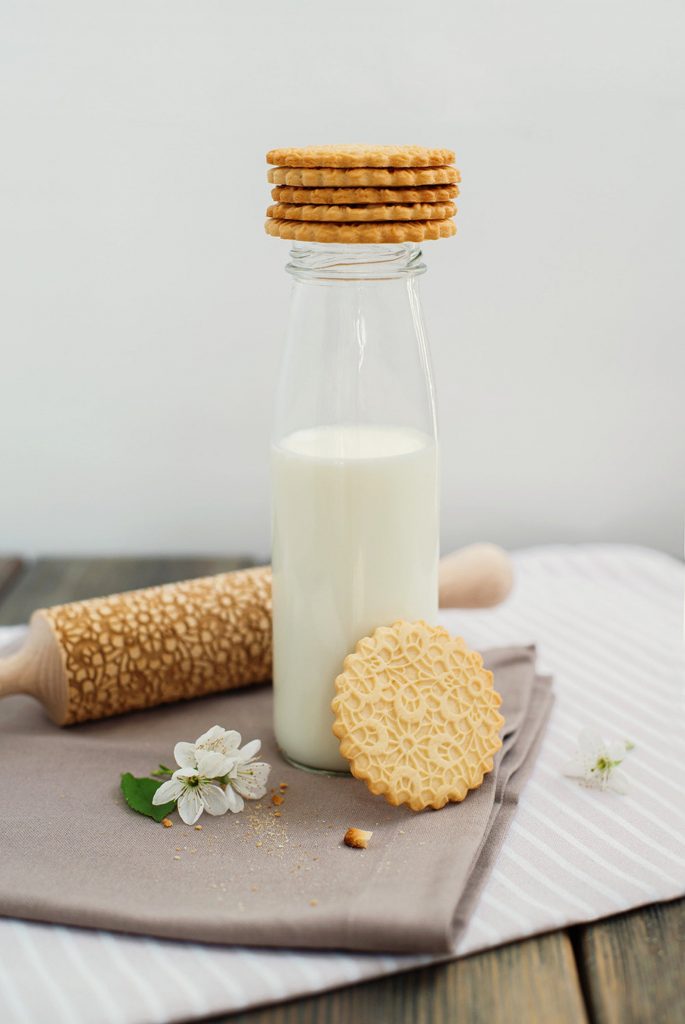 If she loves to bake, this rolling pin / cookie stamp is such a fun find. It will up her cookie and pie crust game (biscuits… need we go on?) This delicate lace patterned rolling pin is made from beechwood, and when it's not in the kitchen, she might find the kids making gorgeous play-dough creations.
EXPERIENCE GIFTS FOR HER
Experience gifts are a creative way to create memories without giving her more "stuff" to deal with. An experience she enjoys tops our list of eco-friendly gifts for her.
Is she up for adventure? Or would she love a day of pampering or indulgence?
Pampering – Massage, pedicure, or a gift certificate to her favorite salon or spa so she can choose. Even better, get a few gift certificates so she can space them throughout the year!
Meditation retreat – It may not be an option for every mom, but a weekend away (alone or with a close friend) could be just what she needs to recharge her body, mind, and spirit.
Entertainment – Theater or movie tickets make a great girls' night or date night.
Yoga classes – If she loves yoga, get her a class card or a membership.
Ballroom dancing lessons – Guys, you should know… most of us would love to learn to Tango. We just need you to go along with it. So, be a hero, and make it your idea.
A day off – This can be a certificate for a day to herself, then make sure she uses it! Help make it easy by arranging something fun with the kids so she doesn't have any reason to cancel or feel guilty.
ECO-FRIENDLY GIFT GIVING CRITERIA
Over the years, we've created a mental checklist for most things we purchase. Not just for the holidays, our gift criteria looks something like this
Is the gift Fair Trade?
Is it made from natural, organic, or recycled materials?
If it's not made from natural materials, is it made with recyclability in mind?
If it's made from natural materials, is it finished with safe, non-toxic finishes (i.e., beeswax and/or naturally pigmented, non-oil-based paints)?
Is it made or supplied locally?
Is it recyclable in your community?
Is it of heirloom quality? Will it last?
Is it a gift of service that isn't a 'thing' that will be thrown away eventually?
Is the gift something the person will use often?
Is the gift something the person will LOVE?
Obviously, some of these cancel others out (i.e., a Fair Trade gift likely won't be made locally, but both are helpful to keep in mind). And while the mental checklist is long, it eventually becomes second nature.
So where do you find eco-friendly gifts for her that fit the checklist? Not typically at your local department store or big box store. It can be super helpful to buy from folks who have done the research for you.
WHERE TO BUY GREEN GIFTS
Lehman's started as a tiny hardware store employing 3 members of one family and is now the world's largest purveyor of historical technology. They ship durable, old-fashioned, non-electric merchandise all over the world including homesteaders and environmentalists living in remote areas, people with unreliable electricity living on islands and mountains, second home owners, hunters, fishers and cabin dwellers. They even cater to Hollywood set designers looking for historically accurate period pieces. 
The owner's goal was, and still is, to provide authentic, historical products to those seeking a simpler life. For some nostalgic fun, check out the non-electric lighting options, hand cranked items, and non-powered laundry appliances.
Etsy is a treasure trove of handmade eco-friendly products that will fit absolutely anyone on your gift list. Gorgeous clothing, stunning, one-of-a-kind jewelry, and decor items. Etsy features tons of eco friendly gift ideas and products that are made from recycled materials, natural materials, and often hand made in North America.
Rawganique – Organic cotton and hemp clothing and gorgeous organic home decor, bedding and linens. We've ordered from Rawganique many times and love their products and customer service.
Real Goods – They carry everything you could imagine for the 'green' home. From recycled door mats and non-electric wood stove fans to composting toilets, tankless water heaters, and decor items, it's all there. Maybe not the most romantic eco-friendly gifts for her, but there's nothing romantic about huge electric and water bills.
Still looking for more green gifts for her? Check out our list of the best natural subscription boxes for her.