Top Tips for Green Travel with Kids
Summer is the official kick-off for family road trips, travel, camping, and family fun. We're sharing our top tips for green travel with kids.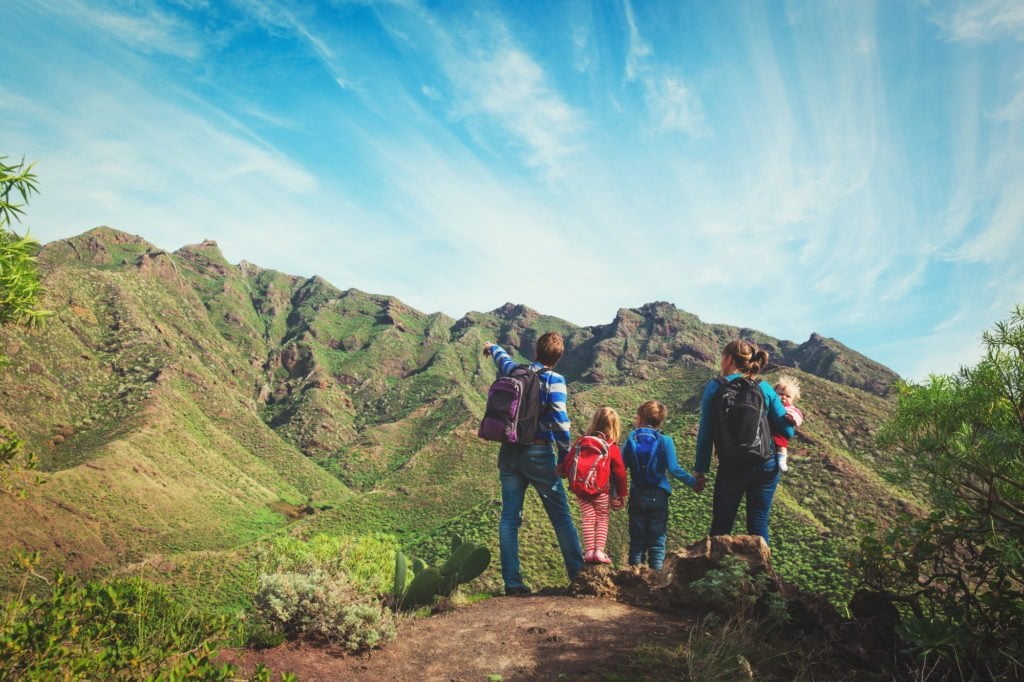 The world is a book, and those who don't travel only read one page. ~ Augustine of Hippo
GREEN TRAVEL WITH KIDS
Travel is an ever-changing, exciting way to spend time with your family. It's also a truly hands-on way to educate your children. Exposing kids to different ways of life – and literally new horizons – can fuel curiosity and encourage compassion.
Visiting other places is a wonderful way to gain an appreciation for the beautiful natural resources of this planet. I'm sure there's an argument that it's much greener to sit in front of a computer and look at images from the cliffs of Santorini or the work-of-art rock formations in the Garden of the Gods.
Yes, that's a very small carbon footprint assuming you didn't buy a computer just for that purpose. But can we really form a bond with Mother Nature – a bond strong enough to fight for her – if we don't experience her beauty and glory first hand?
So, I'm making the case that your family can strike a healthy balance when it comes to fulfilling your dreams of travel AND maintaining your sustainable lifestyle.
TOP ECO-FRIENDLY TIPS FOR TRAVEL WITH KIDS
Traveling is also a chance to show your children that being on the road doesn't have to mean letting go of all the green and eco-friendly choices we make at home.
Don't make everyone miserable if you're all starving and can't find local or organic food. You're on vacation! It's supposed to be fun. The key is to find a happy balance.
Here are a few tips to help you reduce your impact on the environment when traveling with your kids.
Find the greenest way to get there
Transportation is the biggest part of your travel footprint. If your destination is within a reasonable driving distance, take your own fuel-efficient vehicle. Small children will enjoy having the comfort of their familiar car, and you'll enjoy not having to lug the car seats through airports and rental car facilities.
Related: Air Travel with Essential Oils
Taking a bus or a train can lessen your impact, but sometimes air travel is the only way to get to your destination. if that's the case, choose a nonstop flight, as a significant portion of carbon emissions come from takeoff and landing.
Once you arrive at your destination, choose public transportation when it's available. Find out in advance the most common ways of getting around.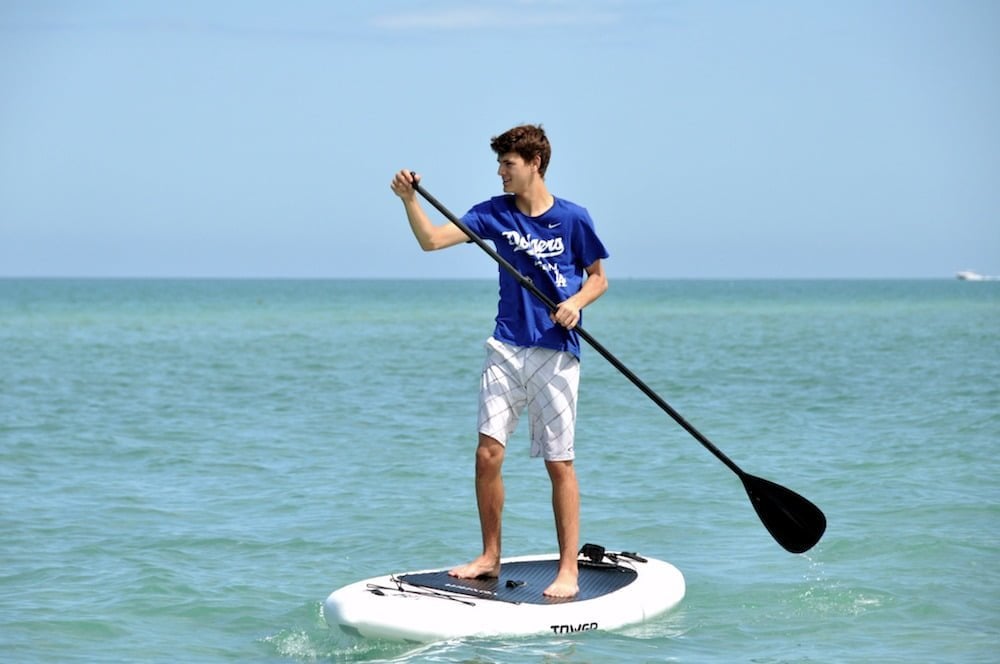 Exploring on foot or bike helps you experience your new surroundings firsthand and provides plenty of exercise. If your location is on water, find out how you can use a kayak or canoe to get from place to place. When our extended family visited St. Maarten, we paddled our inflatable stand up paddleboards to Pinel Island, a tiny tropical paradise with no roads or cars.
Stay at an eco-friendly rental or hotel
With more homeowners and hotels taking advantage of sustainability incentives, it's fairly simple to find an energy-efficient vacation rental. Choose a vacation home or hotel suite with a kitchen so you can cook some of your own meals. If your hotel offers a linen reuse program, take advantage of it.
Related: Our Top Picks for Safe, Natural Sunscreen
Bring reusable water bottles & snacks from home
You can't walk 20 yards on a beach without seeing plastic debris. Reusable water bottles are easy to pack on a trip and can be refilled at any water fountain and washed in your hotel sink each night. If you have small children who need to eat often, packing your own snacks is essential for avoiding gas station or convenience store food while on the road.
At the airport, keep your reusable bottles empty until you've passed through security. Fill them up on the other side of the security check point.
Get the kids involved by planning the snacks. Give them their own reusable snack bags and let them pack what they want from home, and let them refill them by stopping at a health food store during your trip.
Shop and eat locally
Show your support for the community you are visiting by eating locally and frequenting the local shops. Look for farmer's markets and restaurants that showcase local products.
Check the Greenmap app to find the best green living resources in your area. Visit the local farmers market if you'll be cooking in your rental's kitchen.
Skip carryout if the food comes in styrofoam or plastic. Or take advantage of food trucks to eat like the locals.
Consider "Leave No Trace" Camping
Camping is typically a nature-rich experience, and you can make it even greener by teaching your kids to follow the Seven Principles established by the Leave no Trace Center for Outdoor Ethics:
• Plan ahead & prepare
• Travel & camp on durable surfaces
• Dispose of waste properly
• Leave what you find
• Minimize campfire impacts
• Respect wildlife
• Be considerate of other visitors
Don't Overdo the Showers
Sometimes vacation can mean more than one shower each day-once in the morning and again after getting out of the pool. Create awareness around the number of showers and the length of showers. Try to cut back to conserve water and energy. If your kids are small, have them bathe together.
Bring Your Reusable Bags
Pack your reusable bags in your suitcase so they are ready to head to the store, farmers market or beach with you. It's a simple way to avoid plastic bags and make a big difference.
Happy travels!