Natural Baby Sleep Aids and Baby Sleep Products
Nothing feels more critical to your sanity and health as a new parent than getting adequate rest. We speak from experience when we say that some of our poorest parenting decisions have come when we're sleep-deprived.
And while we're not fans of conventional sleep-training for babies, there are some tricks, tools and natural baby sleep aids that can help make those zzz's come more consistently for your little one – and mercifully, you.
When choosing baby sleep aids, you'll want to always keep safety top of mind. Parenting and safety experts advise against placing additional objects in baby's sleeping area (pillows, blankets, bumper pads, and loose sleep aids) until your child is 18 months or older.
These soothing toys to help baby sleep can work for co-sleeping families or when baby sleeps in a separate room. Keep in mind, the term "co-sleeping" doesn't just mean bed sharing. It can be any form of children sleeping in the same room as their parent. It's commonly practiced in many cultures around the world—whether by necessity or choice.
By sleeping in the same room as your child, not only are you able to sense your baby's needs more easily, but you also can meet those needs more quickly. There are many benefits of co-sleeping, especially in the early days. So even if it's not part of your long-term plan, it can help get your baby off to a securely attached start.
The Best Eco-Friendly Baby Sleep Aids
We tested dozens of products to narrow down the top baby sleep aids (nontoxic and eco-friendly) to help your baby fall asleep more quickly and stay asleep longer.
This baby gear guide contains affiliate links.
A Night Doula or Sleep Nanny for the Early Weeks
Nighttime help – even for a couple of nights a week – can be a game changer with a newborn. This may be the best, yet often overlooked, natural baby sleep aid out there. Trust us. This can be through the help of a grandparent, family member, friend, or a postpartum night doula (a person who provides in-home overnight support for families with a new baby).
Overnight support also means your infant is well attended while you rest. This mental unburdening can be huge!
You get the sleep you need without the worry (or guilt) many new moms experience. If you're breastfeeding, your night doula can bring baby to your bed for feedings, then resume baby duty, diaper changing, etc. so you can get back to sleep.
To find a reputable night doula, ask members of your local moms group, your birth doula or midwife, or your pediatrician or local hospital. Care.com has a section for local night nannies, too. Be sure to thoroughly check your candidate's references and credentials, and make sure they're certified in CPR and first-aid.
Swaddling your baby can help them feel safe and secure, prevent flailing arms or legs and startling awake, and keep them cozy and warm.

Our little reviewers loved these blankets, made with a dual layer or organic cotton and a bit of stretch, making swaddling easy. Super soft, GOTS certified, and free of lead, phthalates, and flame-retardants, we love the beautiful prints and colors of these blankets. Add an optional embroidered name or monogram to make this a keepsake.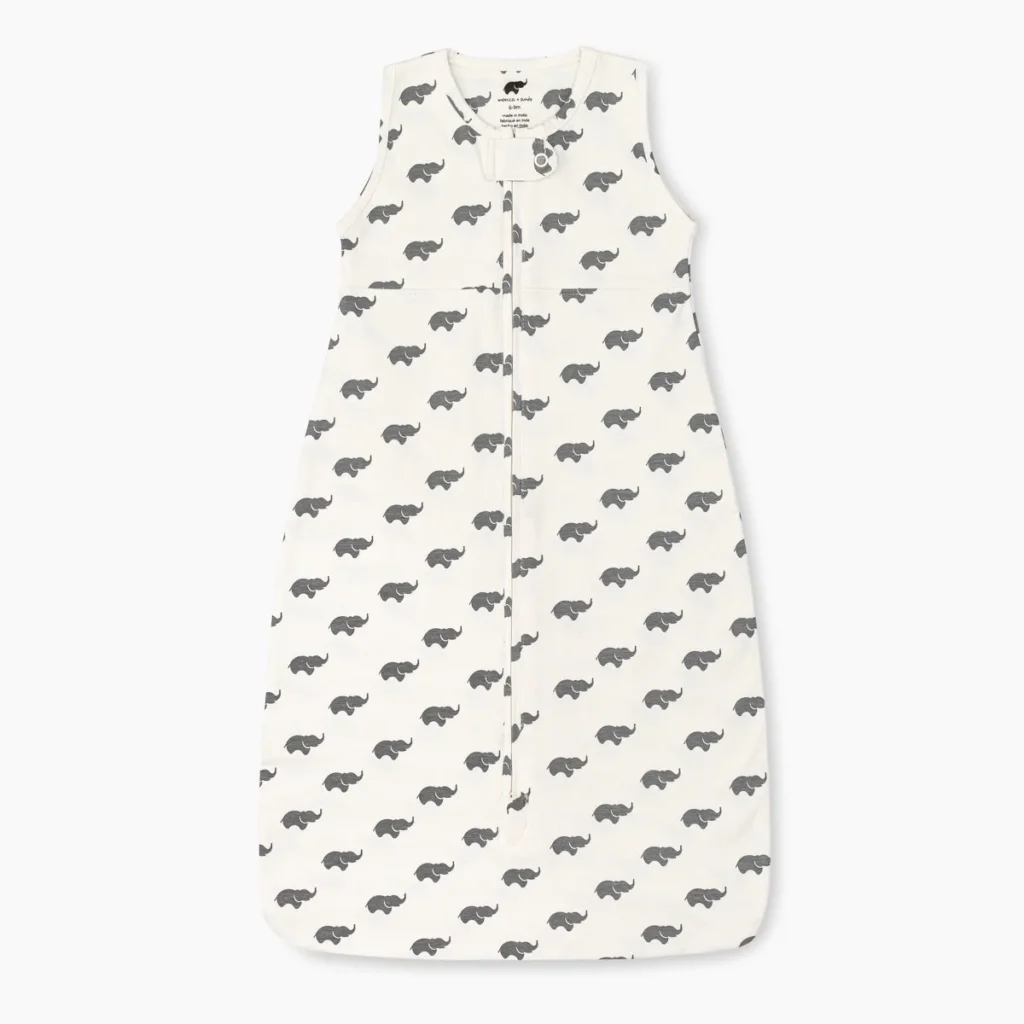 One of our babies had a tendency to sleep with a blanket over his face. It was a little scary, even knowing that his dad did (and still does) the same. Loose blankets can end up kicked off or in places you don't want them.

An organic Sleepsack like these options from Halo or arms out sleep bag is a wearable blanket that keeps baby cuddly warm all night. Our reviewer parents felt like their little ones slept more safely and soundly with a sleep sack. .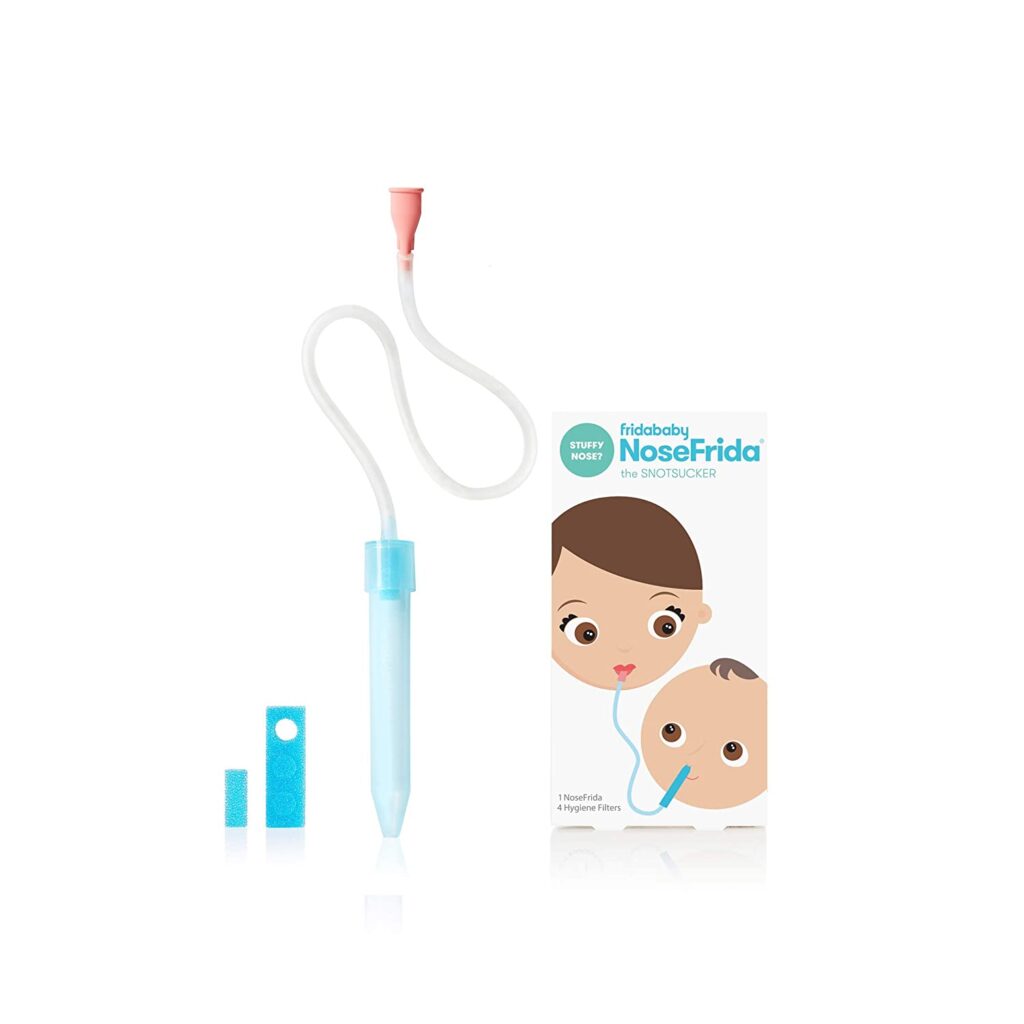 A stuffy nose can prevent a good night's sleep for anyone, and babies are no exception.
Until your child can blow their own nose, you can help keep nasal passages clear with a nasal aspirator. The Fridababy NoseFrida is non-invasive (you place it on baby's nostril, not in it) and uses suction from your mouth to gently remove mucus. The hygiene filters ensure you won't get anything in your mouth!
Studies have shown that lavender can help one fall asleep faster and improve quality of sleep.
Earth Mama's calming lavender lotion contains a pure essential oil blend of lavender and vanilla and contains organic herbs and oils to moisturize delicate skin. Follow bath time with a gentle massage to get your baby ready for a good night's sleep.
Use code GCLove20 for 20% off your purchase at EarthMamaOrganics.
Gripe water has always made a difference with our babies. It can help provide natural relief from gas and tummy troubles. With organic ginger, organic fennel, organic dill, and organic kiwifruit extract, this liquid herbal gripe water can comfort infants experiencing bloating and stomach discomfort often associated with colic, teething, and hiccups.
We recommend ChildLife's Organic Baby Essentials line because everything is non-GMO and gluten-free, with no fillers, artificial colors, artificial sweeteners, or artificial flavors.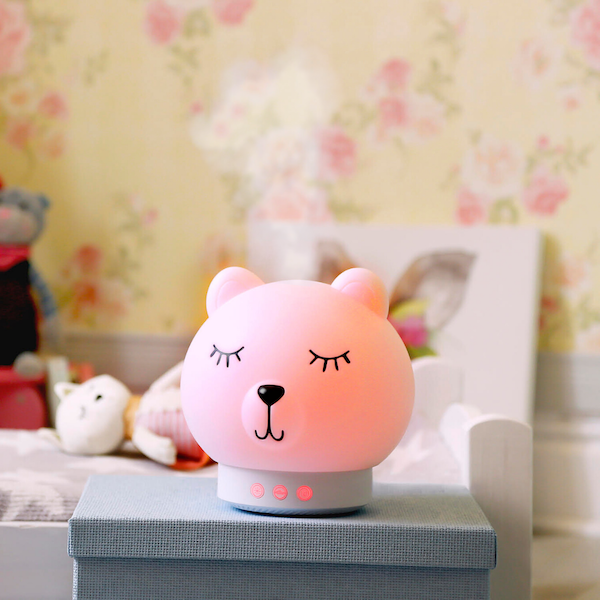 The Baby Dream Machine combines several methods to improve sleep. The red light built-in night light helps baby produce melatonin to help them fall asleep and stay asleep.
An adjustable cool-mist humidifier keeps room humidity at an optimum level, and works with the included sweet dreams essential oil. It also serves as a pink noise sound machine (like white noise, but with high and low frequencies) to help further increase sleep quality.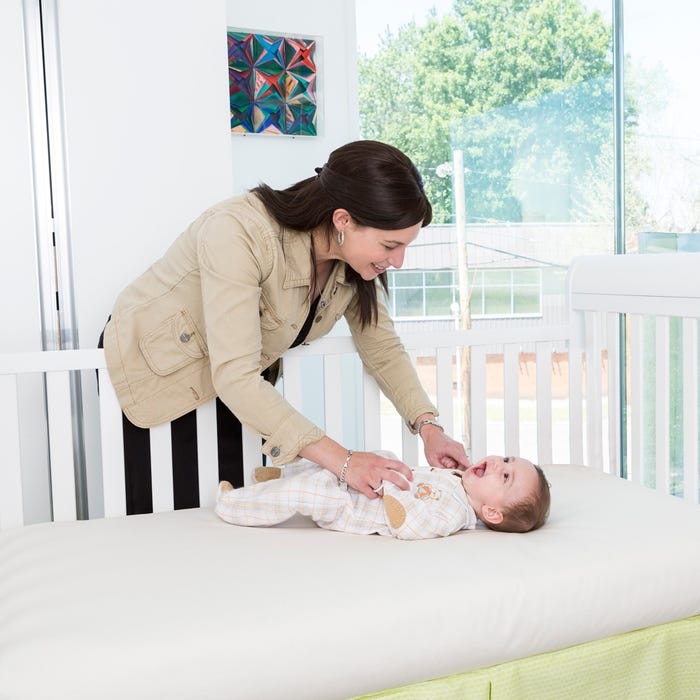 If your baby sleeps in a crib, Naturepedic is the safest, non-toxic mattress that's also free of fire retardant chemicals. Their certified organic mattress meets all state and federal flammability standards (learn more about mattress flammability here). It also has a food-grade waterproof surface that easily wipes clean.
Three of our team members won't buy anything but a Naturepedic mattress for ourselves and our kids.
Available in lightweight or innerspring options, the mattresses fit standard cribs and toddler beds. Use Greenchild15 to get 15% off the purchase of their top-rated, certified organic mattresses and accessories.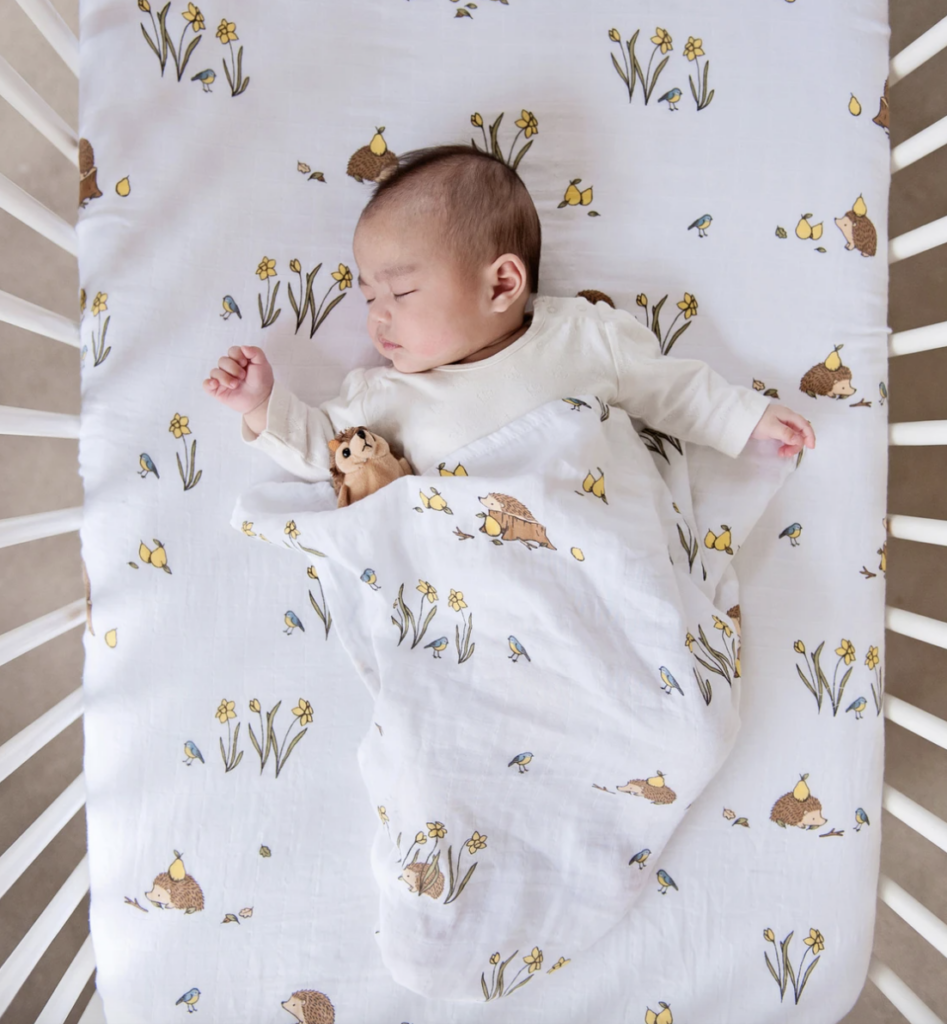 A super soft, breathable sheet can help keep baby comfortable enough to sleep soundly and maybe even settle if they wake briefly. Organic cotton muslin helps keep your baby's temperature regular all year round – neither too hot or too cold.
The adorable hedgehog pattern is printed with non-toxic, eco-friendly dyes and the fabric is GOTS certified organic cotton muslin.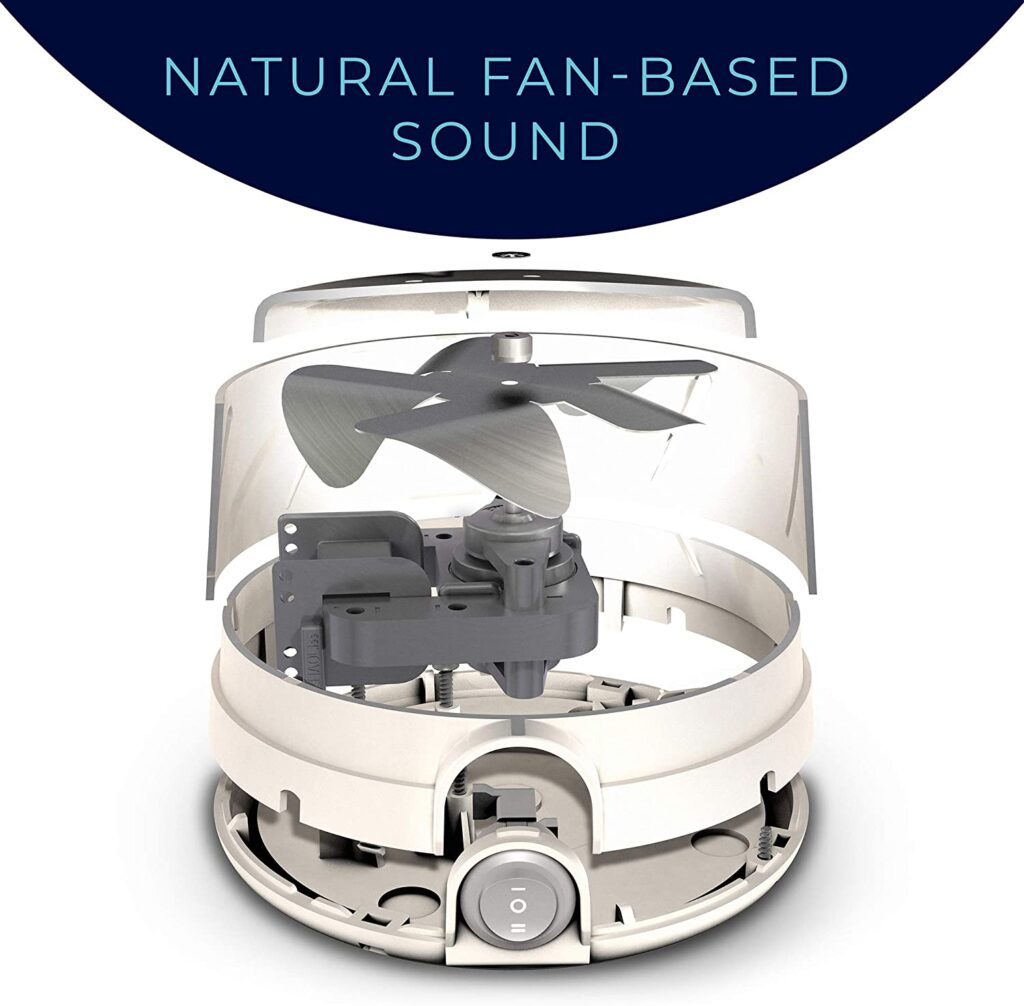 White noise machines provide a soothing sleep environment and blocks out background noise that can disrupt baby's sleep.
Dohm's white noise machine is fan-based, without the cooling air movement of a fan. The compact design is available in several colors, and you can fine-tune the sound with a high/low switch as well as pitch adjustment.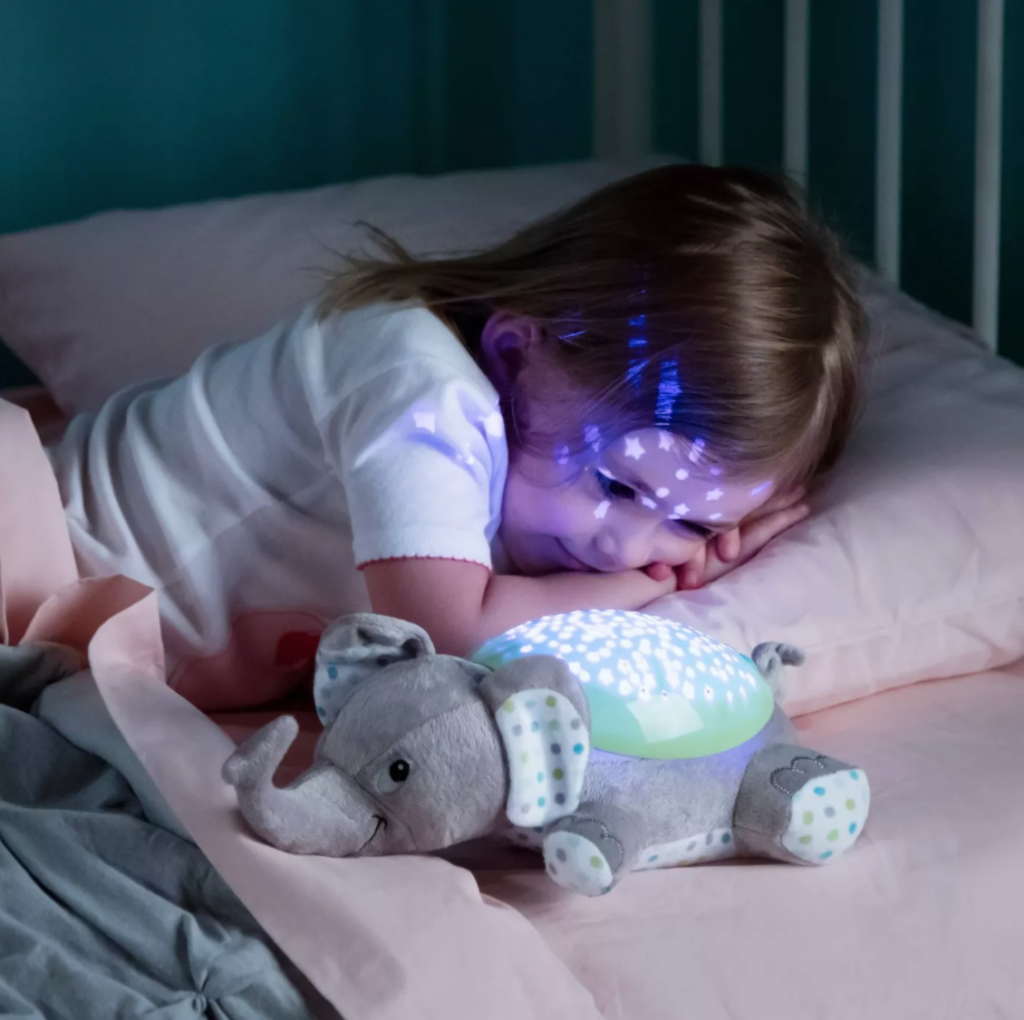 The Slumber Buddies Elephant Soother has 5 meditative songs and nature sounds with three volume control levels. The calming starry sky can be displayed on the ceiling and walls and has a 15, 30, or 45 minute auto shut off. This is one of our favorite soothing toys to help baby sleep because it's so easily portable. It can easily travel anywhere with your family for a comforting experience.
Caitlin, our Baby Editor, still uses this with her toddler: "I use the stars that project as something to talk about and I count the stars and planets on her ceiling to distract her from the fact we're winding down. She knows Saturn and the Moon. I find that the rockabye song and green light setting worked the best, so we use that same one every night."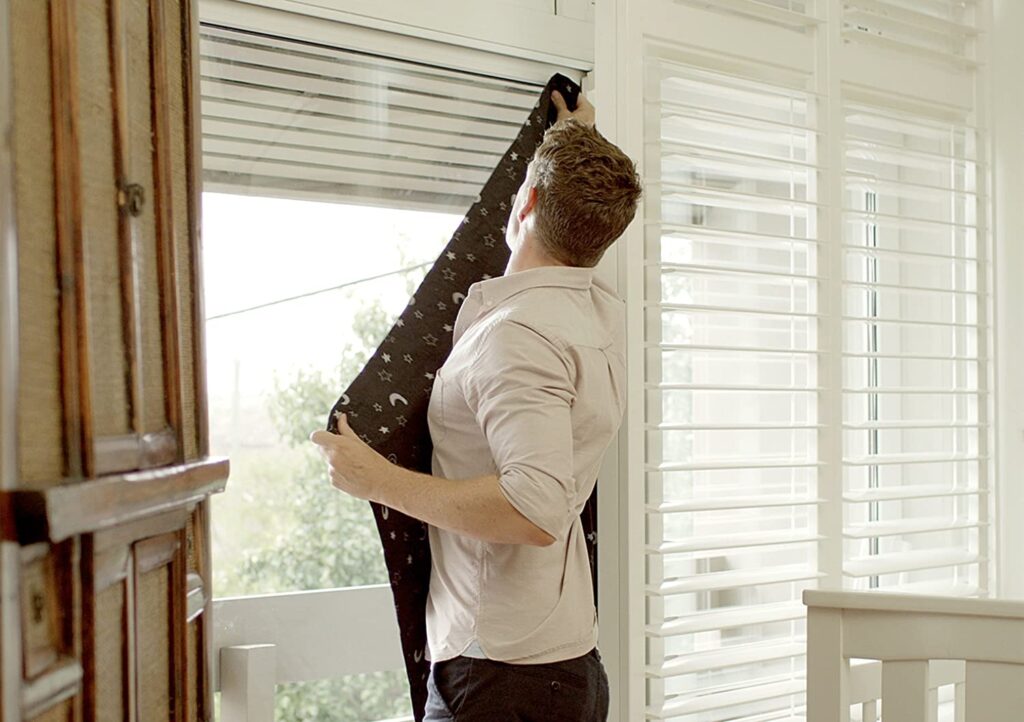 The sun has a strong effect on our body's circadian rhythms. It can be difficult for a baby to sleep when excess sunlight enters their sleeping area, particularly during the long days of summer.
Blackout curtains help, but can be expensive. Gro Anywhere blinds attach to nearly any window with suction cups, blocking out light completely. Easily portable with the included travel pouch, your child can rest well no matter where you are.
Do I Really Need Baby Sleep Aids?
Even when you buy eco-friendly baby products, an important question to ask is whether you actually need this item. Consider your family's sleep arrangement, goals, and what your baby may be struggling with.
Once you learn to tune in to your body and trust your instincts, you'll probably get a feel for what your baby needs.
And you won't be the first parent to suffer from trial and error. Our editor and her husband returned a vibrating bassinet because it didn't help their son sleep like it claimed. "It took a while to understand how marketing can reel you in… and how silly we were for not realizing our son wanted to be with us, not a ruffled rectangle all by himself."
Guides like this can help you choose baby sleep soothers you might actually need or use. So, congrats on doing your homework in advance.
What to Do When You're Finished With Baby Sleep Toys
Obviously, the consumable items can't be passed down, but you should take care to reuse or recycle the containers. However, some of these natural sleep aids can be useful well after the baby days. When your child outgrows one, pass it along to a friend or family member to help their baby get better sleep!