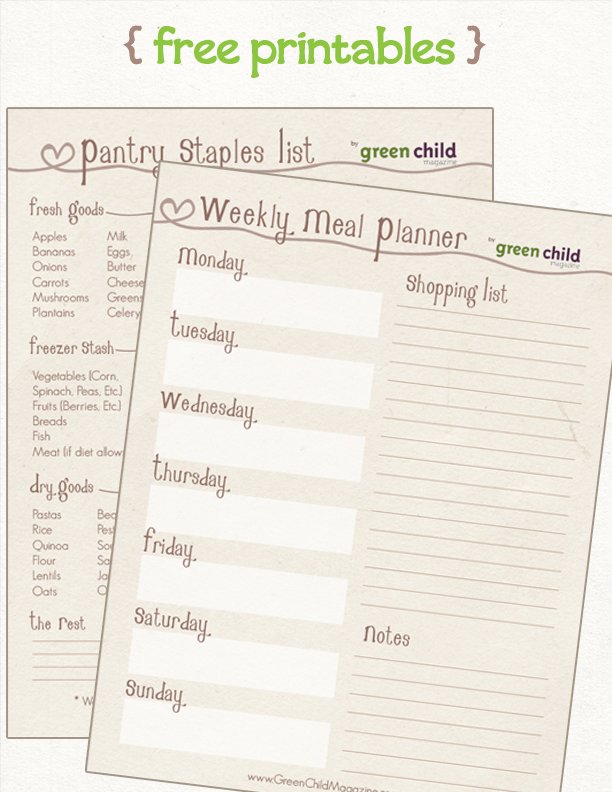 Meal planning can you save time, money and a whole lot of frustration with last-minute "What's for dinner?" questions.
Our free Weekly Meal Planner was a big hit, and so we decided to follow up with a more neutral option as well. We hope that you enjoy it!
Simply fill in meal ideas for each day of the week and create a shopping list to make it happen. There is also a notes section to add in any details you want to remember – or be sure a partner remembers!
Be sure to check out our recipes section for meal ideas and reference the Pantry Staples List as well; it's great list of items to have on hand for those days that making it to the grocery store just isn't going to happen.
To save paper, place this printable in a protective sheet or photo frame and use a dry-erase pen!
.
If you have any troubles, try selecting the link you want, right click and "Save link as."
Looking for something more 'upbeat'? Check out our rainbow themed set.