What Does the MADE SAFE Seal Mean for Brands & You?
Editor's note: We're happy to welcome our friend and colleague Amy Ziff to answer the question, "What is MADE SAFE?" and explain how this certification (and rigorous process that brands sign onto to test their ingredients for toxicity) can help keep your family safe from toxic chemicals.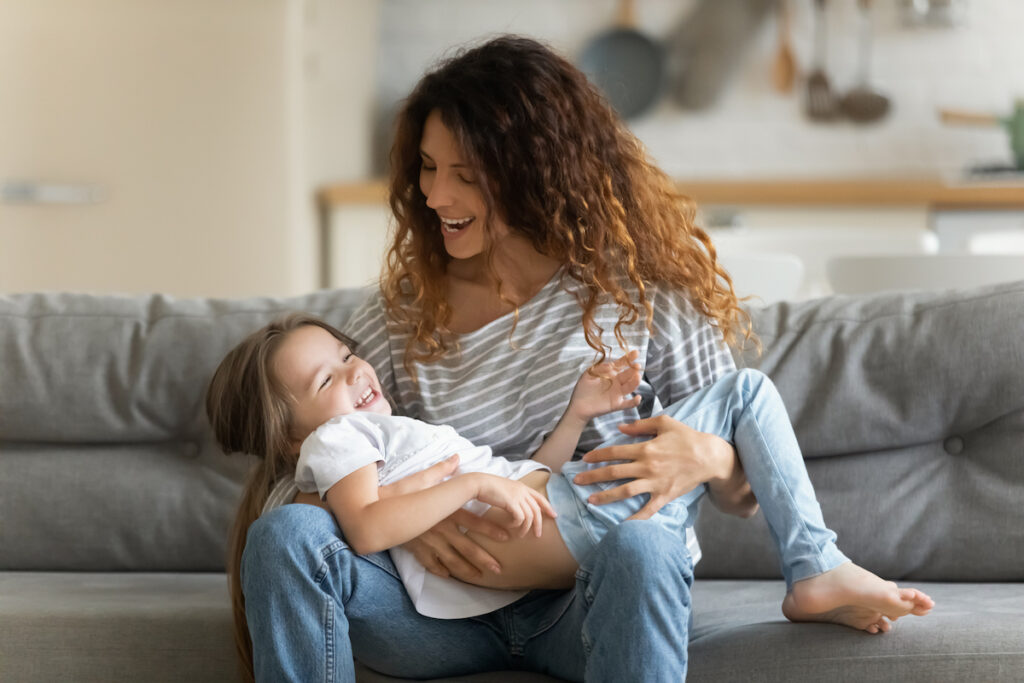 Eight years ago, I had twins. More than my older daughter, they were sensitive to everything. They were allergic to diapers and creams and "hypo allergenic" washes and lotions. They vomited when I breastfed them on the foam pillow I was supposed to be using.
I couldn't figure out what was making my babies sick, but I have a Masters in Journalism and began researching. What I learned about the products for sale in this country – the toxic chemicals in them, and the impact of those items on our health – was horrifying.
It turns out some of those lotions and washes contained chemicals like DMDM Hydantoin, which releases formaldehyde, a known carcinogen, along with other skin irritants. That foam pillow was off-gassing volatile organic compounds (VOCs) linked to delayed mental and behavioral development, cancer, decreased fertility and more.
I was enraged.
How is it that these products were even for sale?
While you would think that it's common sense for products in this country to be made to the highest of standards for health, safety and efficacy, that's not the case. There is no single entity or agency responsible for looking out for human health when it comes to these products. The legislation that exists, like the 1938 Food, Drug and Cosmetics Act, is woefully out of date for today's ingredients, and the 40-year-old flawed Toxic Substances Control Act is so weak and ineffective it couldn't even ban asbestos.
What that means is that many everyday products contain toxic chemicals that can seriously harm our health and the health of our families. The reality is so concerning that Dr. Philip Landrigan, a leading MD and Dean of Global Health at Mount Sinai School of Medicine, says, "We're conducting a vast toxicological experiment, and we are using our children as experimental animals."
Upon learning all of this, I felt a responsibility to do something. I thought if other moms knew what I knew they would buy differently. That was what led me to start MADE SAFE™ (Made With Safe Ingredients™), the first human health-focused certification in the country to cross consumer product categories.
WHAT IS MADE SAFE?
MADE SAFE certifies products across store aisles that are made without toxic chemicals known to harm human health, from baby and household products to personal care and cosmetics.
The seal means products are made without known carcinogens, behavioral, developmental, reproductive, and neurotoxins, hormone disruptors, heavy metals, pesticides/insecticides/herbicides, fire retardants, GMOs, toxic solvents, and harmful VOCs.
WHY BABIES & CHILDREN ARE UNIQUELY VULNERABLE TO TOXIC CHEMICALS
Children have faster metabolisms, which speeds up their rate of absorption of contaminants. For example, children absorb 4–5 times as much ingested lead as adults from a given source.
Babies aren't just little adults. Their systems actually work differently. For example, infants don't excrete contaminants or store them in fat the same way that adults do. That makes the toxicants more "bioavailable" for their bodies – and that means more harm can be done.
Children live closer to the ground where heavy polymers, often synthetic chemical molecules, tend to settle, and are thus exposed to higher concentrations of many pollutants.
Often, disease that is a result of environmental triggers shows up later in life. For example, exposure to hormone disrupting chemicals early in childhood while the immune system is in development are suspected to cause breast cancer, prostate cancer and infertility.
These are just a few of the reasons why it's important to do what we can to lessen exposure to toxic chemicals. For some high-risk individuals, reducing the body burden from everyday exposures can be the difference between a healthy life or one filled with chronic disease, discomfort or even mental challenges.
The good news is that studies show that actively avoiding toxic chemicals and harmful ingredients actually lowers levels of them in our bodies, what's known as the body burden. That means each and every step we take to reduce toxic chemicals in our lives is a good and meaningful step.